April 26
We've had quite a bit of snow this winter. Some people got sick of the powdah and there've been rumors of flooding this spring like during the early eighties. I thought I'd check it out, with possible corn sking as a bonus.
Location:
I rode my bike up City Creek The picture is blurry, whatda expect at o dark thirty?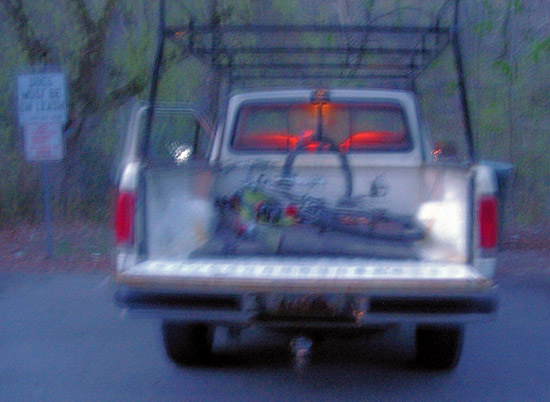 A water department worker, driving down the canyon, gave me a curious look, when passing, as the sun just peeks over the ridge.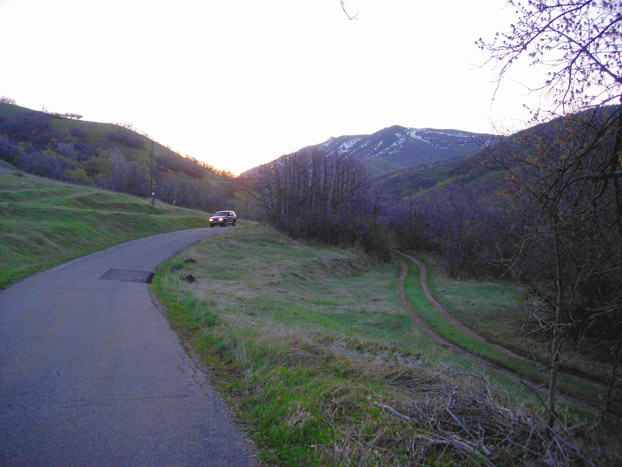 By the time I'd pedaled the 6 mile up, I had a sore ass (biking is time spent waiting for snow). Someone had plowed the road because the shelter at the upper end, used for parties and banquets, reservation only, needed a new roof.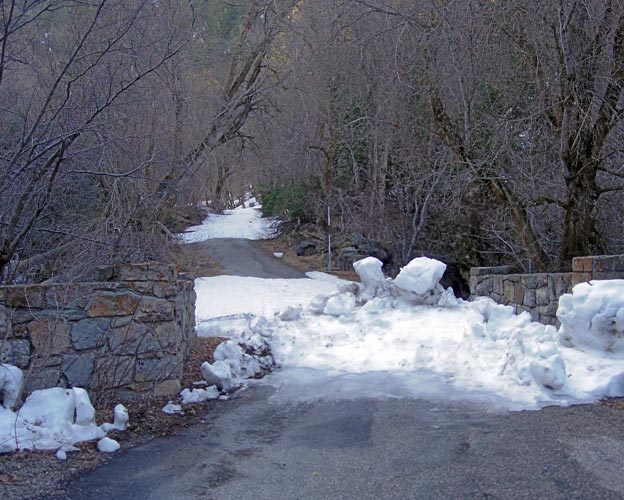 Putting the skis on, I found solid snow, with the creek no where near flood stage. The bridges remain safe from washout.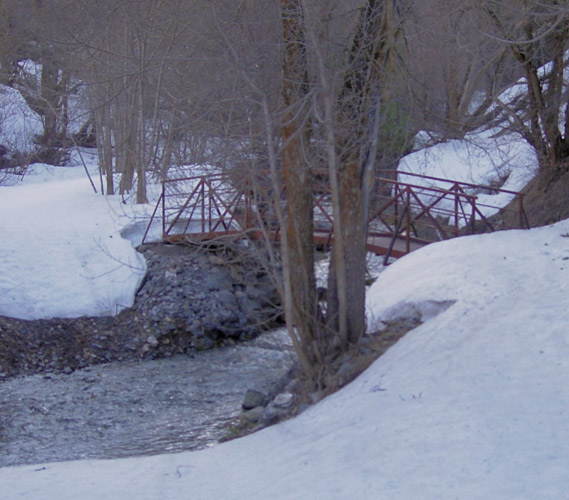 I ambled on up canyon, taking the first cutoff, hoping to find a skiable gully on my way to the upper canyon. It was a bit brushy, still holding snow fine, when an obstacle presented itself.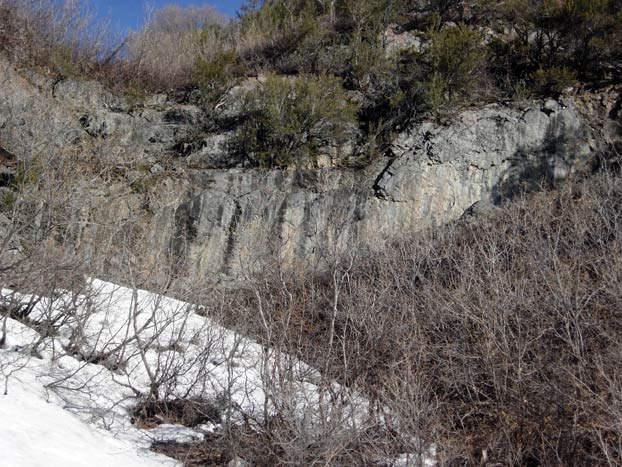 Just kidding, been here done that, it's an easy traverse around back onto snow. One of these years, I keep thinking, that'll avalanche, providing a clean line top to bottom. Maybe a flood year or something?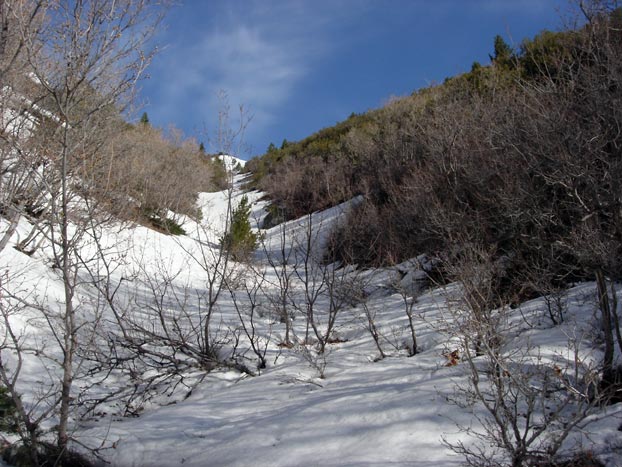 Anyhow, from the ridge a view of the core of the cnetral Wasatch is seen.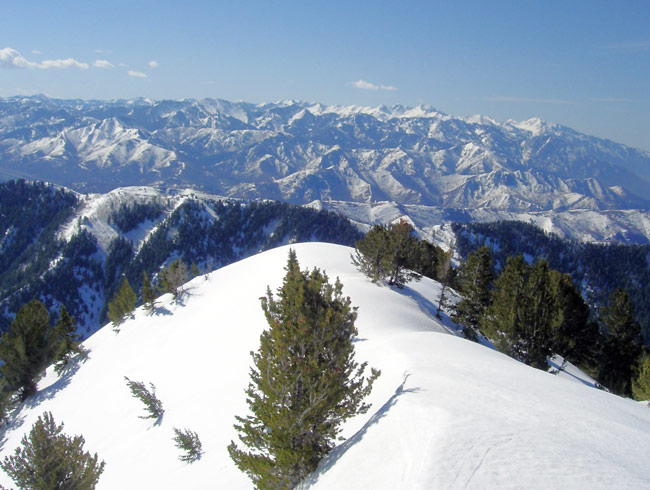 Several small slides were evident on the north facing, also surface snow, probably from the warm up after the last storm.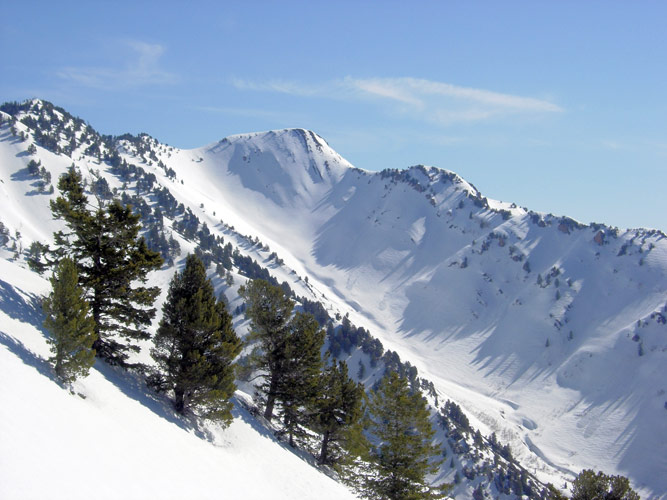 Weather:
It was a bluebird with mild temperatures and a bit of lingering humidity.
This is the view, from Grandview, of the peak I was standing on (Burro peak), with the city spread out to the southwest, the first desert mountain range (Oquirrahs) in the background.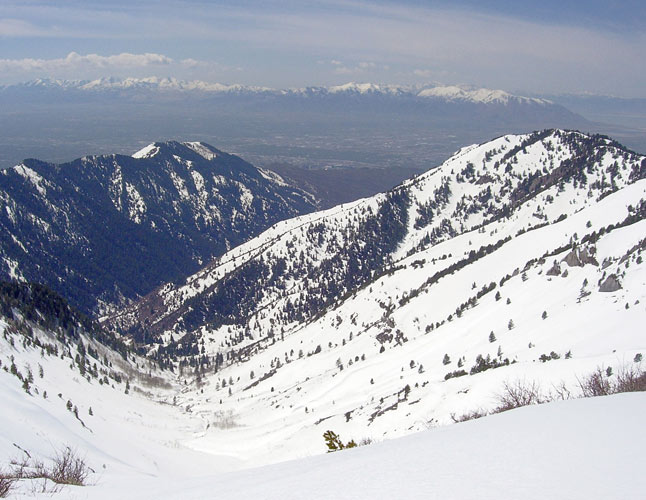 I was a little late, although still supportable and good fast skiing. I came around one of the bends to find, a large avalanche on the south facing of Burro peak. It must have run on April 7 or 8 during or after the 30" storm. I'd call it a class 3 with good sized timber downed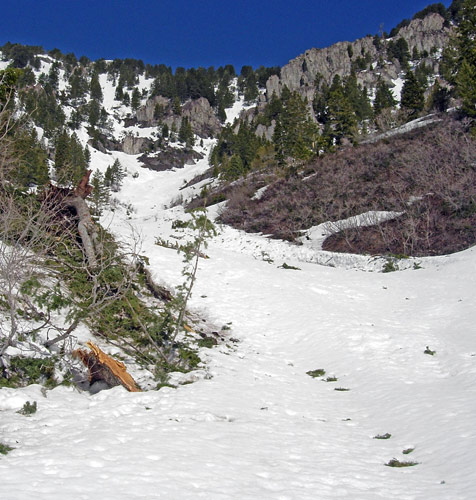 and a trench in the lower run out of 4or so feet high. The slide ran about 2'000 vertical.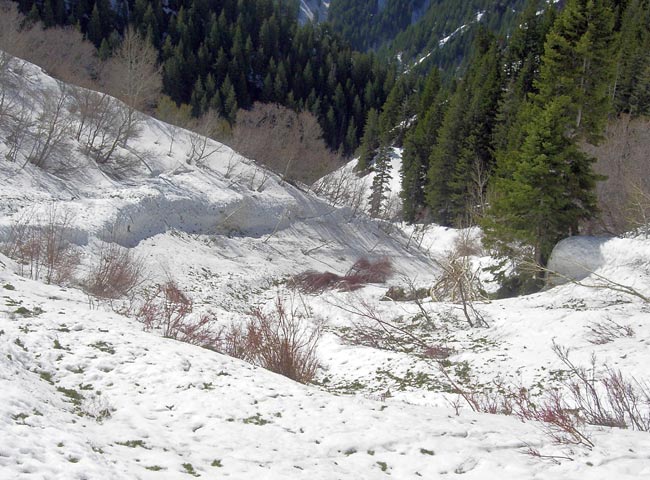 Ascended to the top of Grandview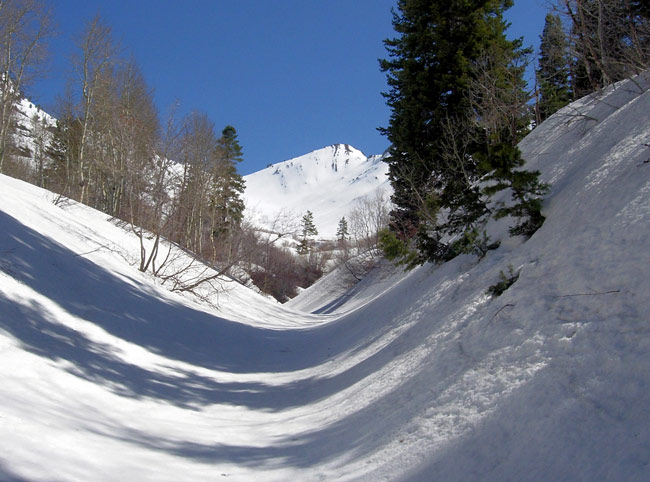 There was wet activity from snowmobile high marking on the weekend limited to surface slides on south facing.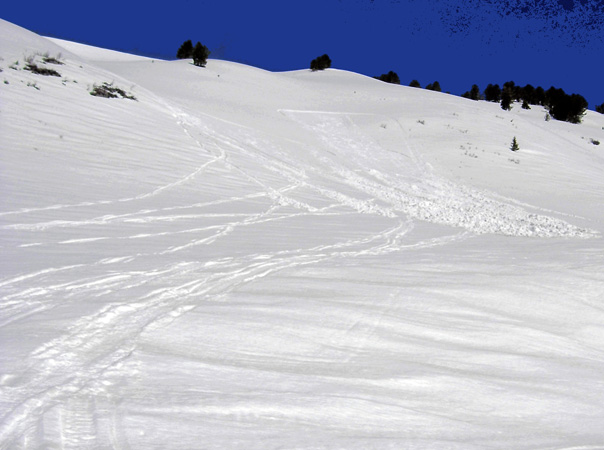 descending the northwest face continuing down and out to the bike.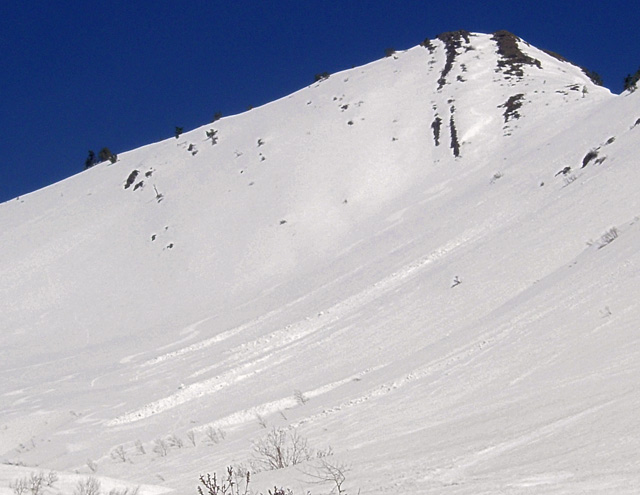 Bottom Line:
Stability is good depending on the time of day. Good refreeze and consolidated snow pack likely means, it will melt in place.
---