December 10
Once again during the high pressure, surface hoar and near surface faceting are occuring.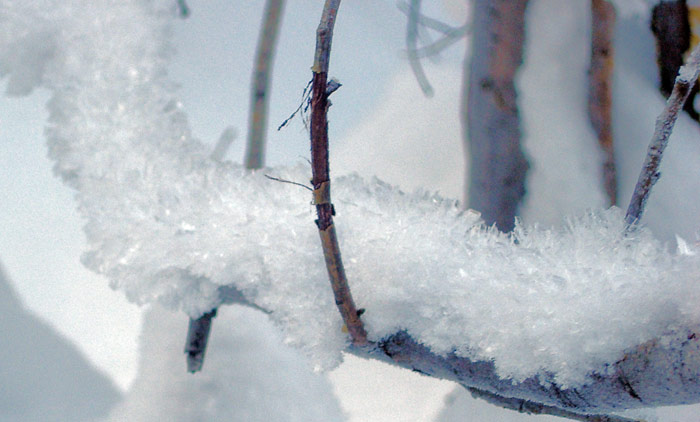 The inversion is also creeping in, seen here just to the right of the West Porter fork drainage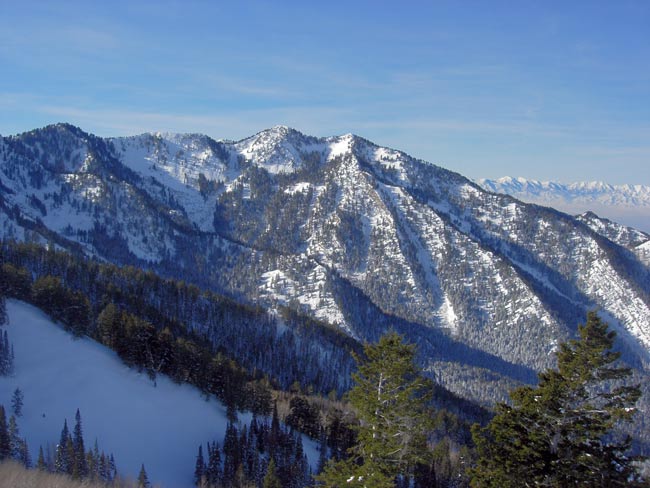 Location:
Started on the Bowman trail proceeding upward to the mouth of Yellow Jacket. We ascended Yellow Jacket continuing along the ridge to the junction of Middle Bowl, the East chute, both into Alexander and the Cabin Run on Gobblers. The decent chosen was the middle bowl, taken two pitches to the flats just above the Toots to Boot run out.
Edgar got a little excited in the upper chute.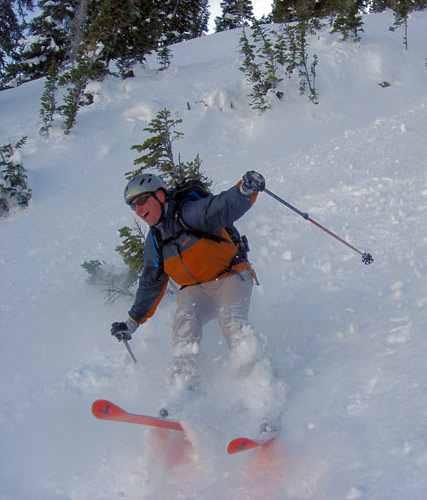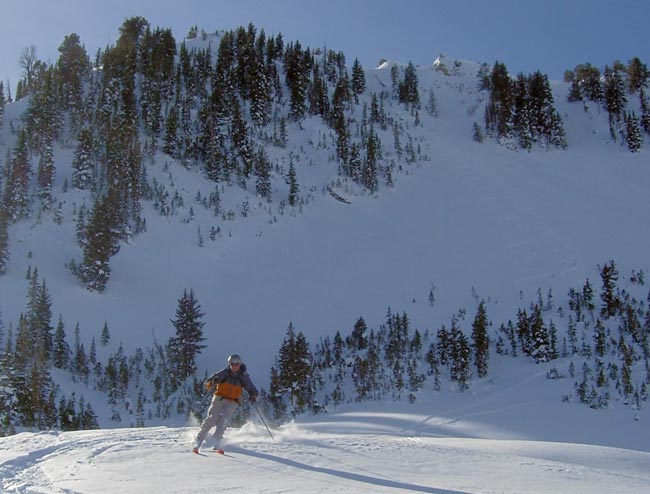 The ascent was to the Alexander Basin ridge reversed for a descent and then ascended once again. Continuation was across the southeast facing Gobblers above Butler Basin to the summit. Descent off the top down the northwest facing into the main Porter gully continuing out Porter.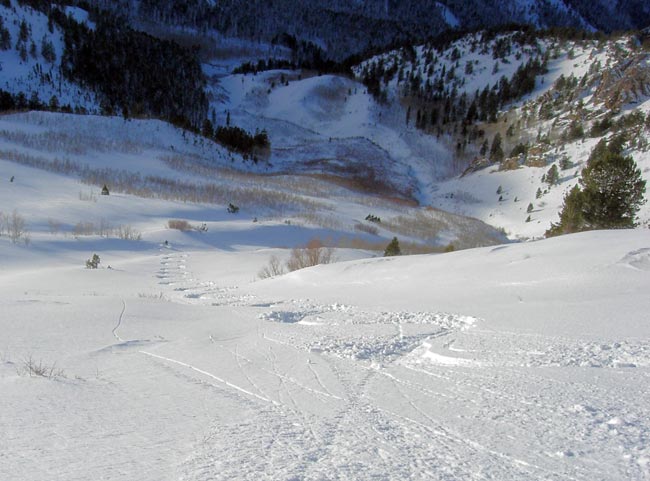 Weather:
It was another bluebird day with a bit of northwest breeze along the upper elevation ridges.
Snow:
There was good coverage from about 6'000 feet. Skis put on and removed at that elevation. Surface hoar has formed in the canyon bottoms especially near the creek. There is also some near surface faceting on most of the shady slopes. The faceting has broken down the wind crusts and drifting somewhat allowing good skiing where a couple of days ago, there was none.
Several slides were observed, occurring during the stormy period on Wednesday. The east chute off the Gobblers Alexander Basin ridge pulled out into older snow layering, perhaps 100 feet wide, descending to the flats.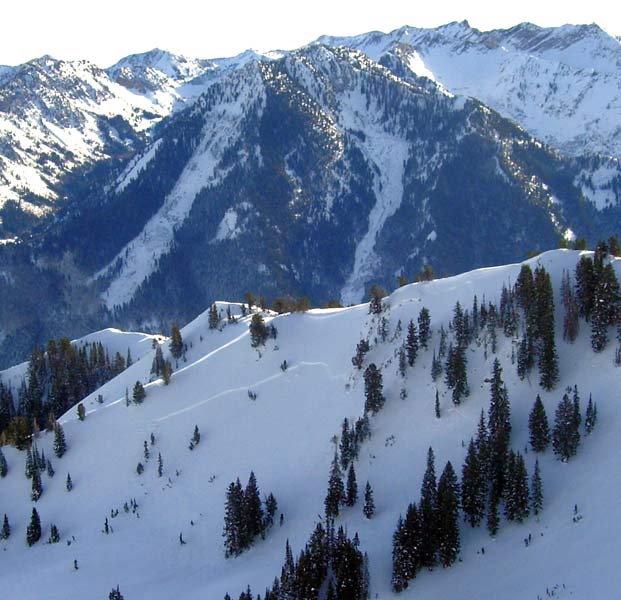 Another slide was observed off the southern Butler Basin ridge, north facing. This one ran with in new snow layering and was a similar width, although the distance it ran was much less.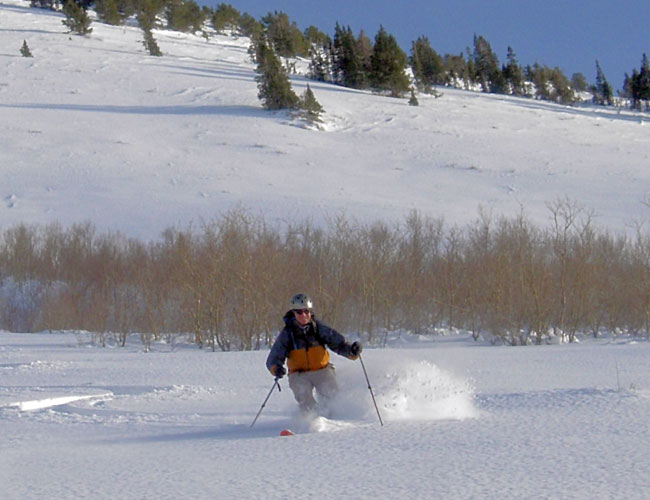 Bottom Line:
Snow is stable with recrystalization in full swing.
---