December 22
Panorama from the top of Lookout, to the west, with smog inveloping the Oquirrahs and the lake.

Looking south.
Started at the end of the road in Pinecrest and ascended, getting out of the gully and onto a ridge for the ascent to the main Lookout peak ridge. Continued to the top of Lookout and descended the northwest facing perhaps a thousand vertical.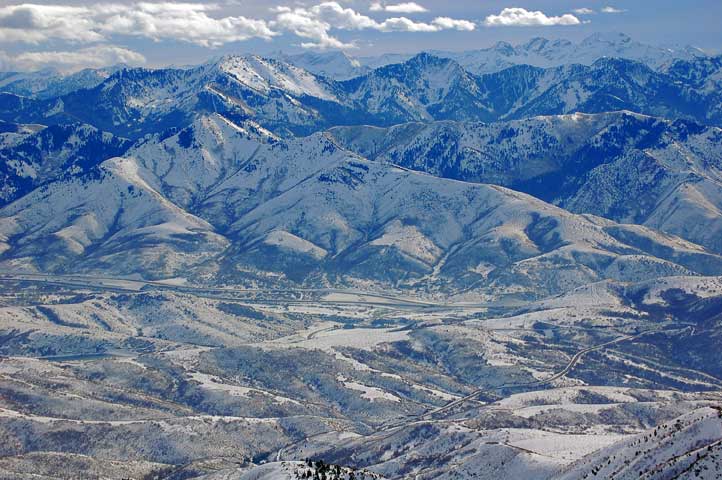 Ascended to the east following a sub ridge back to the summit and continued east for a couple of bumps descending east facing into Killians through the aspen into the gully.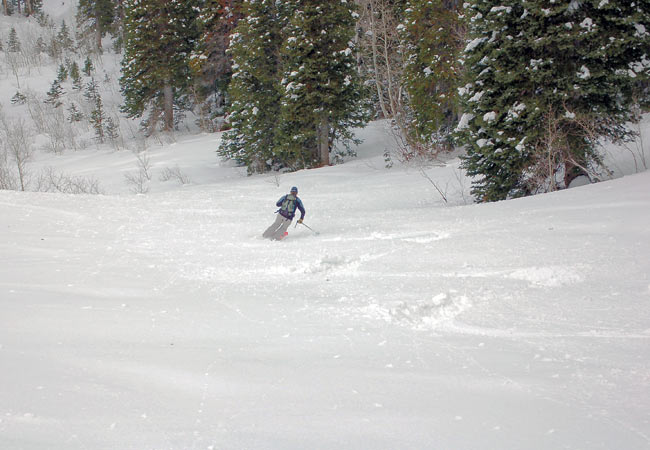 Climbed up the east facing to the ridge and traversed though the drainage back to the main Pinecrest area, in the process kicking off a couple of small wet slides on the southwest facing in the heat of the afternoon. Descended the west facing out.
Weather:
It was mostly sunny with occasional high clouds and a bit of southerly wind at times. Mild temperatures.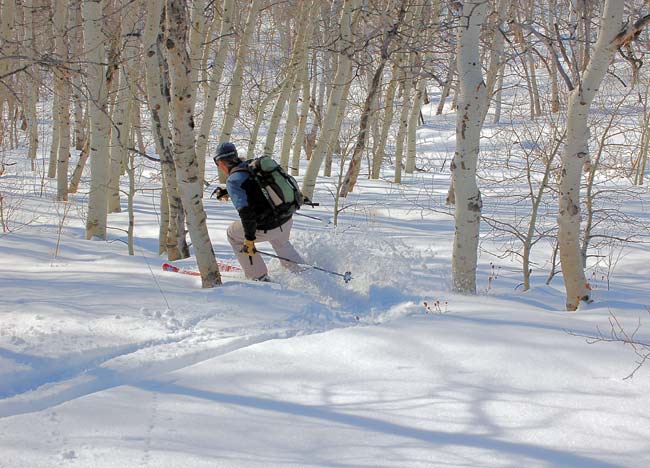 Snow:
The snow had not refrozen on the south facing to begin the day. It was partially refrozen on north facing because of wind blowing across it and decreased humidity. We weren't sinking all the way to the ground as the snow retains some resistance and has not gone completely isothermal. Small rollers ran with cutting on north facing. East facing rollers got quite large and some concern of triggering a slab kept us out of open areas. The south facing was damp enough to produce wet slides although these were less than ten feet and did not propagate. We did experience a collapse or two during the day. Several natural slides were observed on south east facing running during the storm.
Bottom Line:
I'd consider calling it the first day of a no refreeze. Activity was limited to surface snow and with a total snow pack of three feet or less I'd doubt deep releases would be a concern outside of some localized open and rocky areas. A refreeze of the snow would eliminate further hazard from any of the current layers for the rest of winter.
---