December 28
Location:
Started on the Bowman trail (I've been sick since Christmas) and ascended to the top of the cabin run on Gobblers. Descended two pitches to below Baker Springs. Ascended the same route continuing over the top and descending the dead snag run off the shoulder of Gobblers and out Porter Fork.
Weather:
Mild temperatures and partly cloudy skies changed to mostly cloudy with winds gusting into the 50mph range by late afternoon.

Snow:
The snow was melting out of the trees from the get go, so although it did not rain the snow surface was damp from 6'000 feet all the way to the top of Gobblers. At the elevations I was skiing there were no rollers but a slightly lower elevation would have produced some good ones.
The east chute i9nto Alexander off the Cabin run ridge avalanched with a cornice fall. I couldn't see the crown but the slide was about 50 feet wide and ran around 800 vertical. It did not over run the earlier slide on the same path. It appeared to be a new snow slide only.
My best guess was that Gobblers had perhaps six inches settled from the recent storm.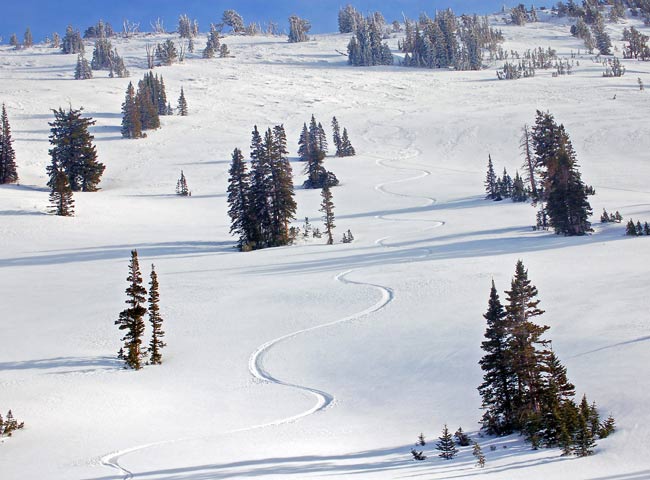 Bottom Line:
The snow is mostly stable. I would have some concerns for loading on the southeast facing, but it appeared minimal because of sublimation in the mild temperatures. Probably settled out with the new storm the main emphasis. Because of the damp surface a good bond may be the case with initial snowfall.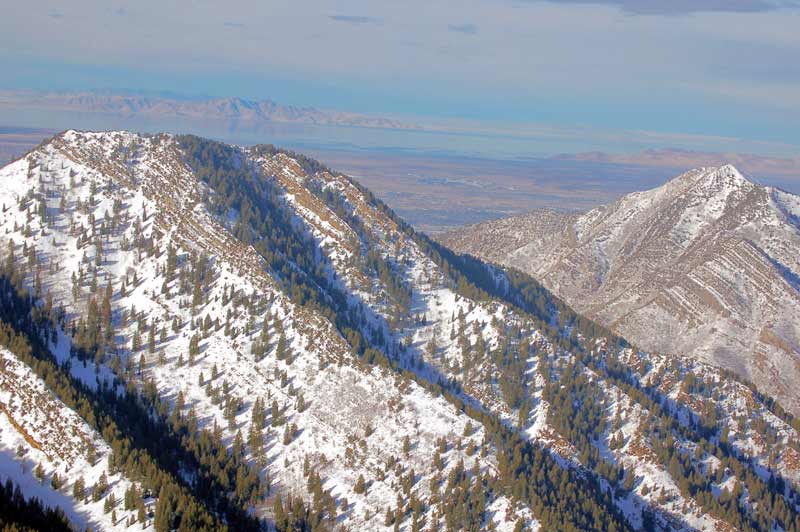 ---