December 29
I skied with my oldest ski partner, today, going back about 30 years.
We started the up in the aspen.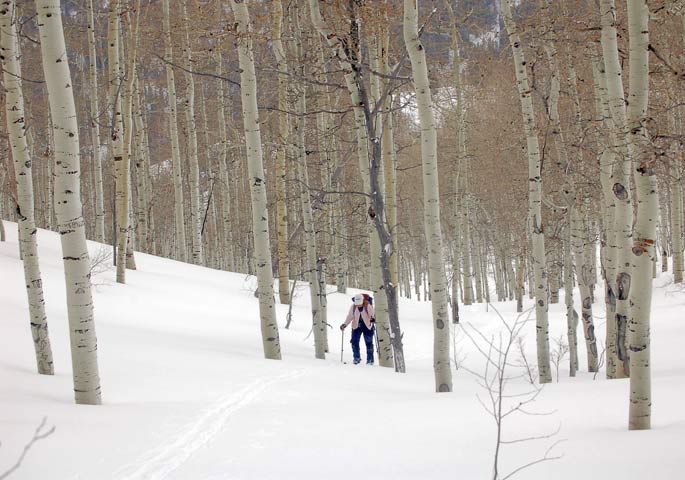 I gotta new toy for a week or so. Appreciated by cpexton maybe?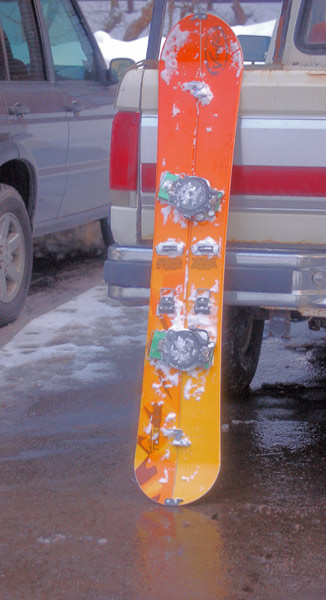 Location:
Started at Mill D north fork ascending to the summit of Reynolds via the back door or the first left on the Mill D trail. Descended the northeast face off the top and down the middle.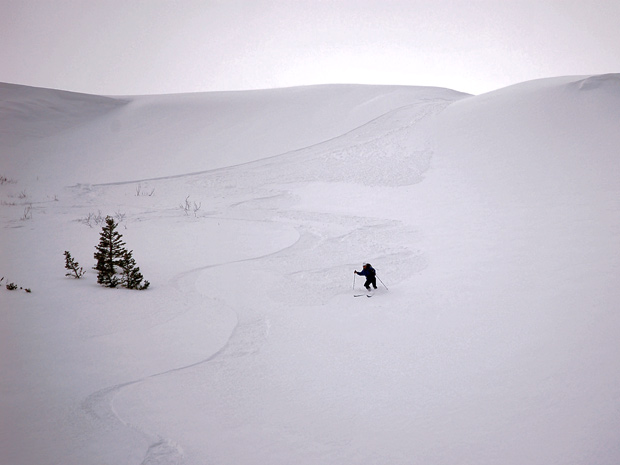 We found about 3 inches at the start with 4-6 at the higher elevations.

Lotta graupel in the new, but little evidence of sensitive wind drifting.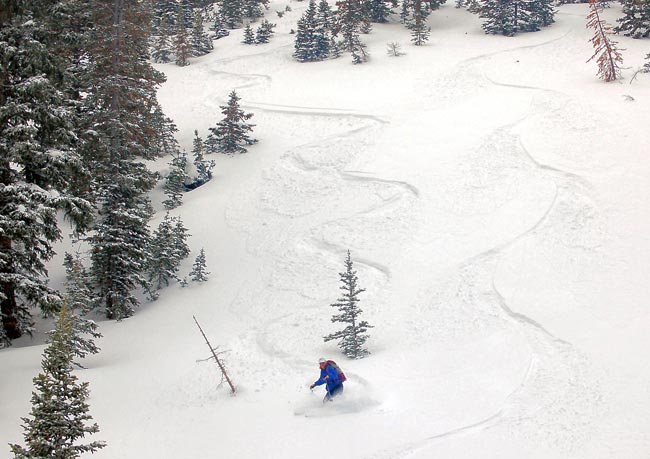 Ascended the east facing up route back to the top, traversed to the west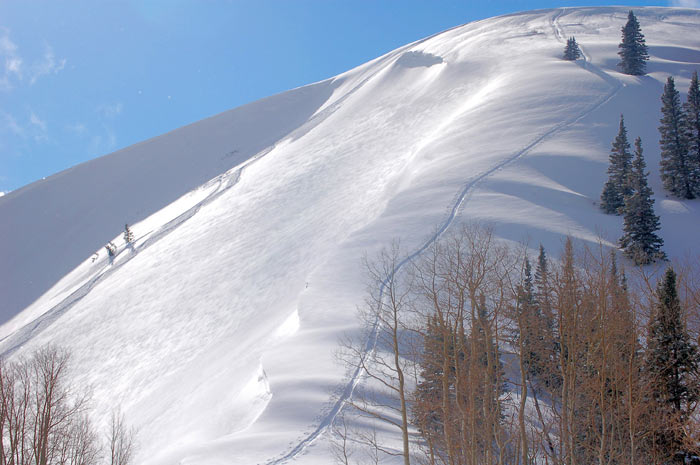 and descended the west facing into Butler gulch.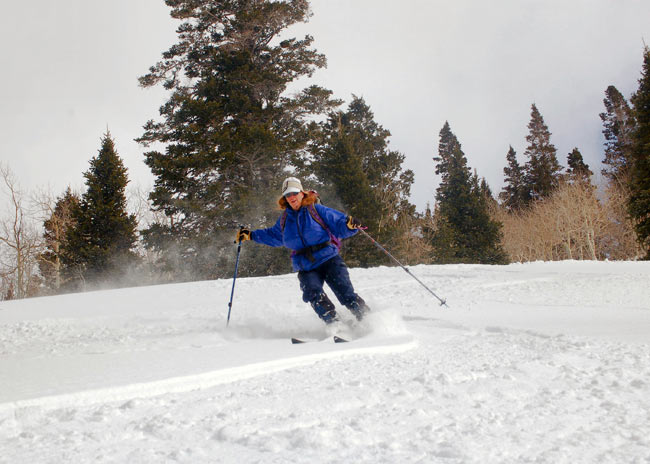 Ascended the south facing to the Wilson ridge descending the skier's far right Wilson chute continuing out the chutes fork to the road.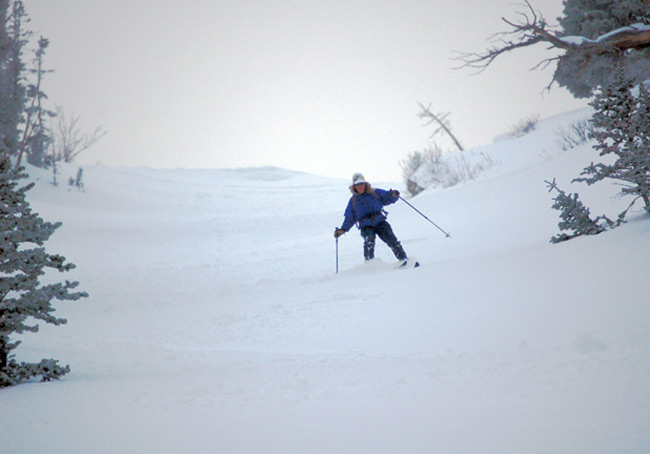 Weather:
Mild temperatures early with some pesky upper elevation clouds at times. The temperatures dipped at least ten degrees with decreasing visibility and it appeared instability showers were eminent. Winds from the south less than 20mph.
Snow:
We found about three inches at the trailhead increasing to perhaps five at the upper elevations. The new snow was dense and mostly graupel providing good fast skiing over the Styrofoam base. There were little indications of instability, with cornice drops requiring some effort and the new snow load limited. It was a wander at will and ski whatever.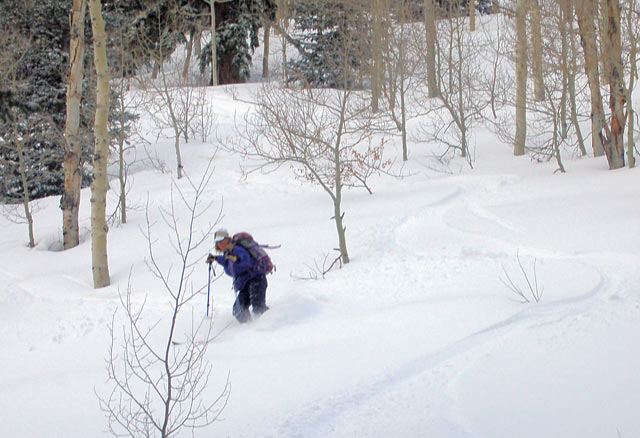 Bottom Line:
Snow is mostly stable with perhaps some isolated wind drifting hazard. I would expect wind or significant snow and or sun warming to increase the hazard a bit.
---