February 11
A dry cold front slipped through the state yesterday, and temperatures bottomed out in the single digits at most stations. The brisk northerly winds are averaging 10 to 20 mph, speeds in the 30's across the highest peaks. Good recrystallized powder exists on sheltered, northerly facing slopes,
Hmm,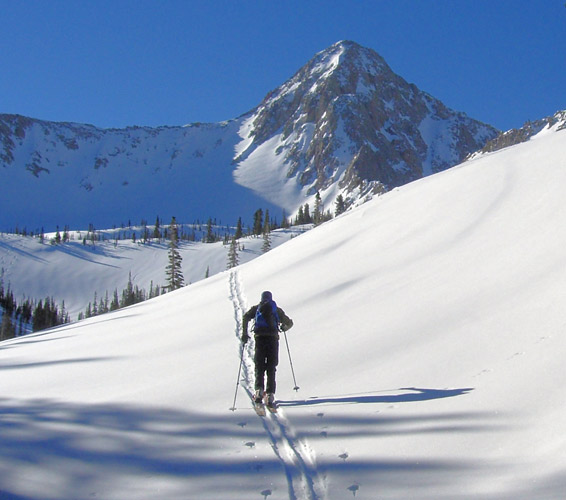 Location:
Started at the White Pine parking ascending Red Pine traversing into Maybird with an ascent of the monolith. Descended the Hogum 200 to the flats.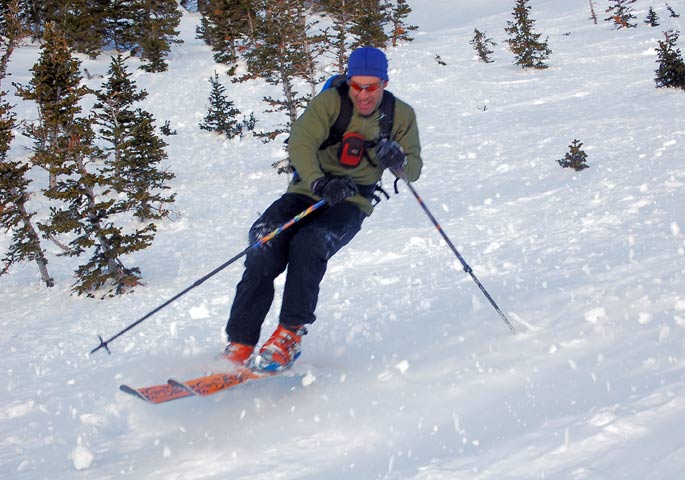 Ascended into the back bowls and the Thunder bowl ridge.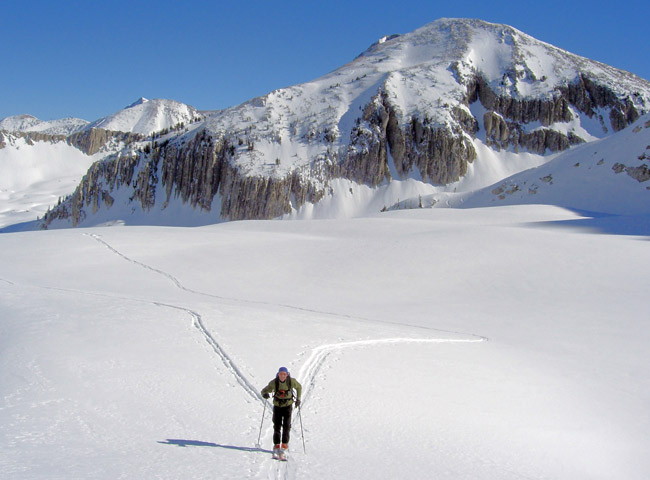 with the challenge in finding untracked terrain.
Seemed about right.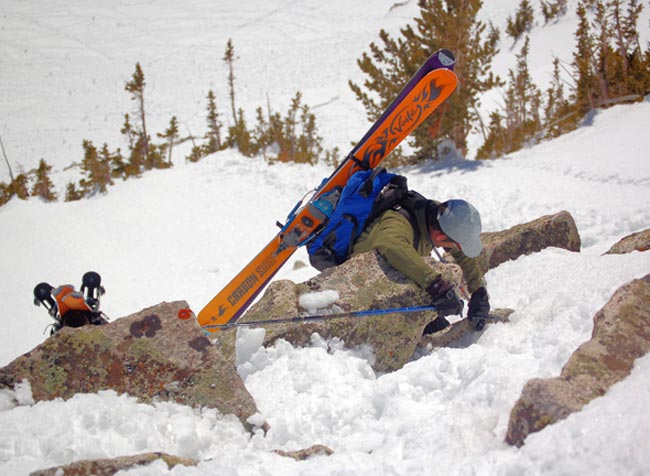 Descended Thunder bowl to the flats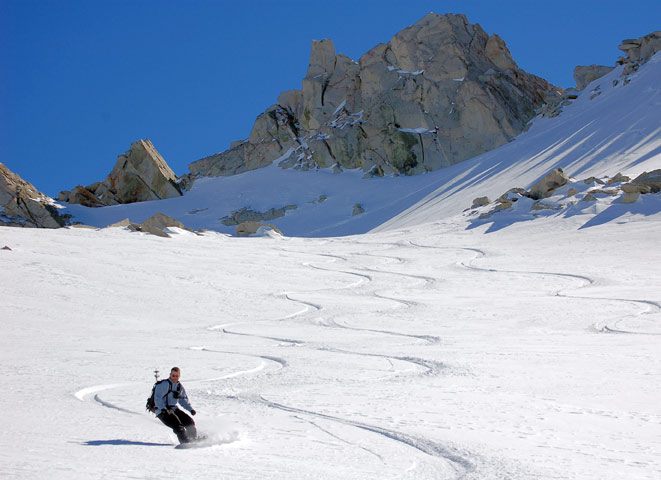 Ascended the west facing back,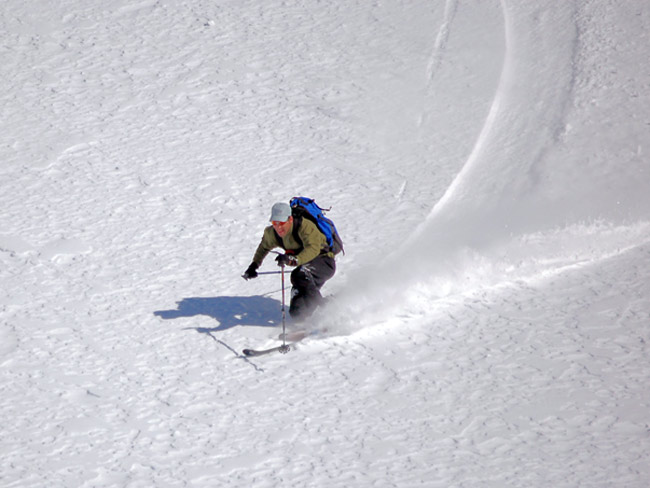 almost to the ridge and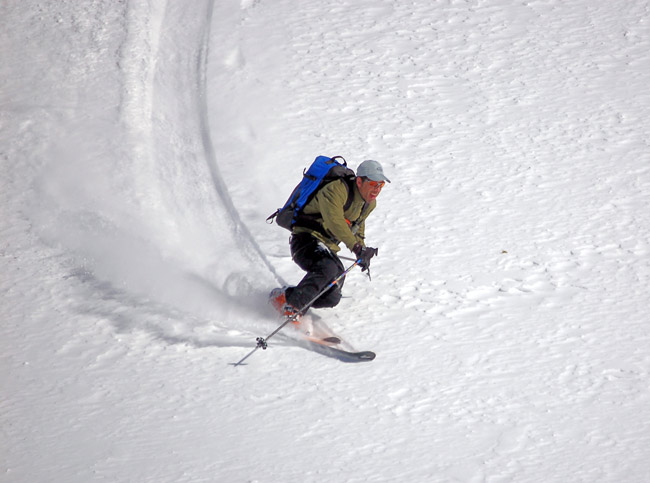 descended the next west facing a coupla pitches.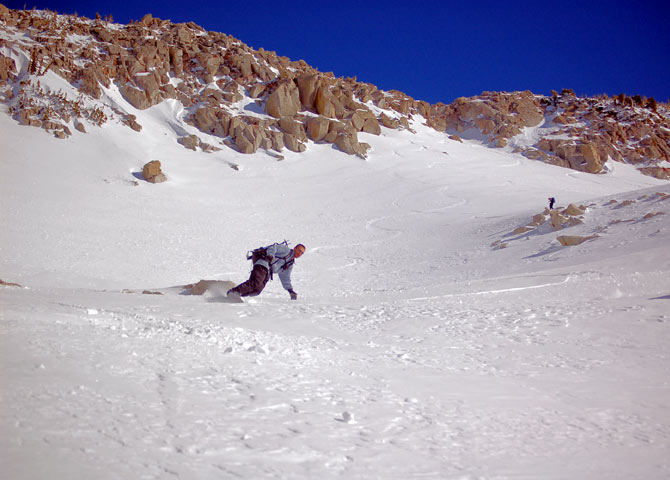 Ascended the next west facing and descended northwest facing for some distance.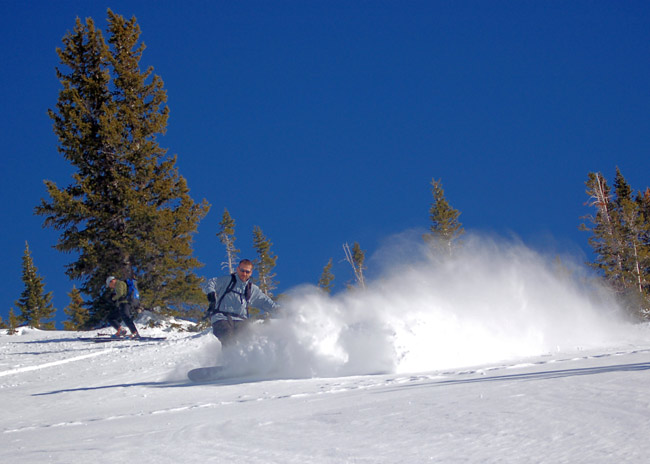 Eventually, we noticed the cold north wind had blown the smog outta the valley.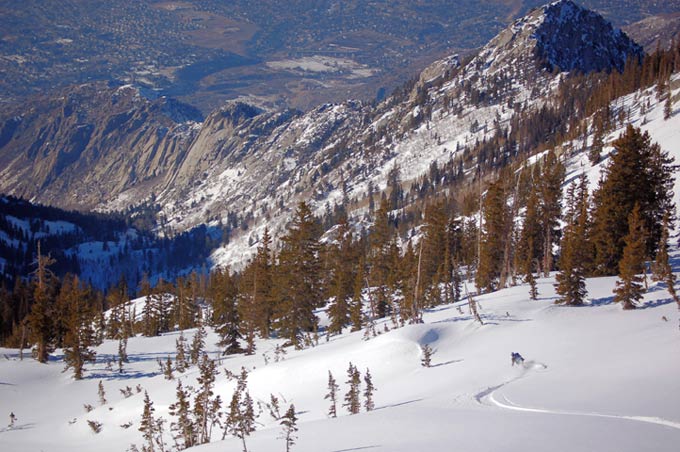 At the same time, it was noted that low elevation snow was lacking so,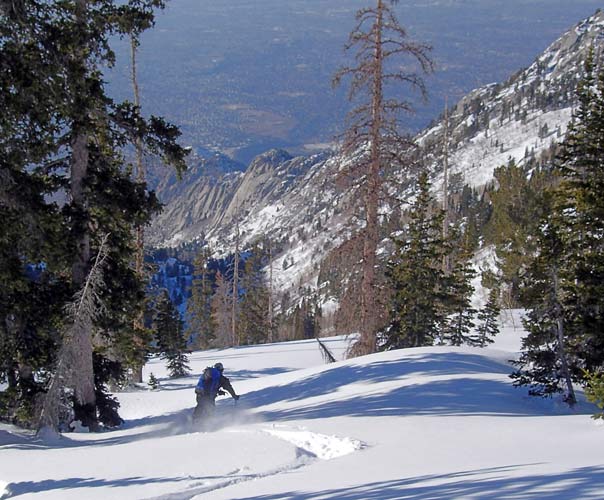 a detour out one of the gullies allowed an exit on the shady north side.
Ascended to the north and descended Perlas (coalpit#4) out to Little Cottonwood highway.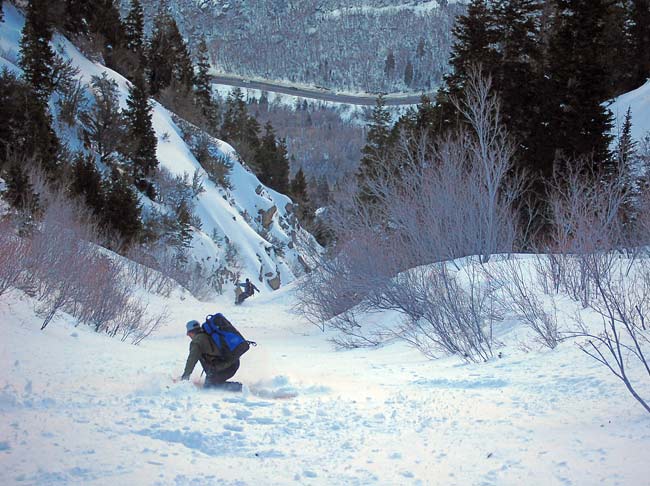 Weather:
Quite cool in the morning with brisk north winds at upper elevations. Winds decreased as temperatures rose for a pleasant bluebird mid morning into late afternoon.
Snow:
A mixed bag with a wide variety of snow conditions was found. All Stable.
Settled powder in the sheltered with wind and sun damaged in more exposed terrain. All avalanches were old and possible activity today would have been limited to rollers from warming.
Bottom Line:
Snow is stable with isolated hazard possibility from extreme heating or a rogue wind drift.
---