February 12
Northeast chute slide
Box Elder northeast facing has steep chutes, shown in the middle of the picture. The chutes funnel together lower down.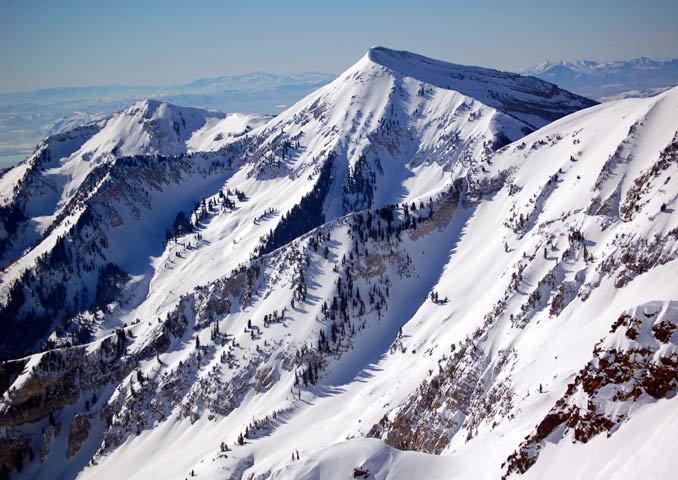 A zoomed view, with the slide seen middle right.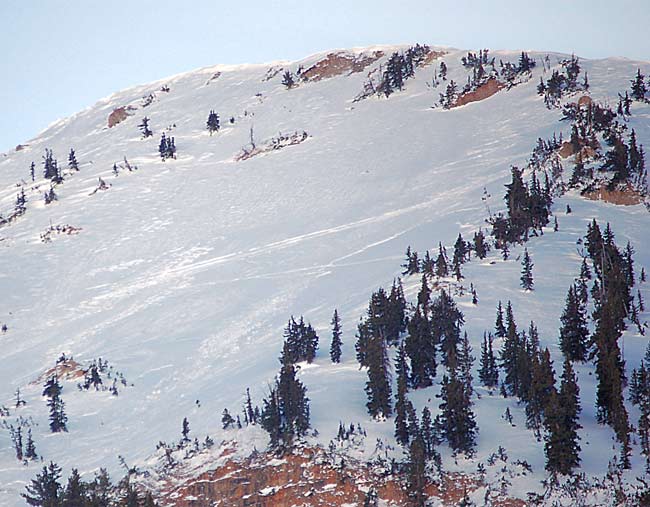 The skier came in from the side, apparently in the third group on the hill, made a couple of turns, triggering the slide.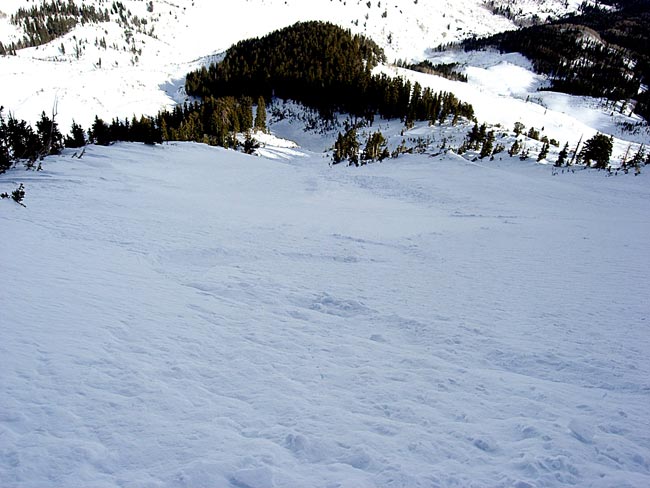 He took a good long ride. I measured the distance of the slide at about 2300 feet and the skier got spit out a little above that distance.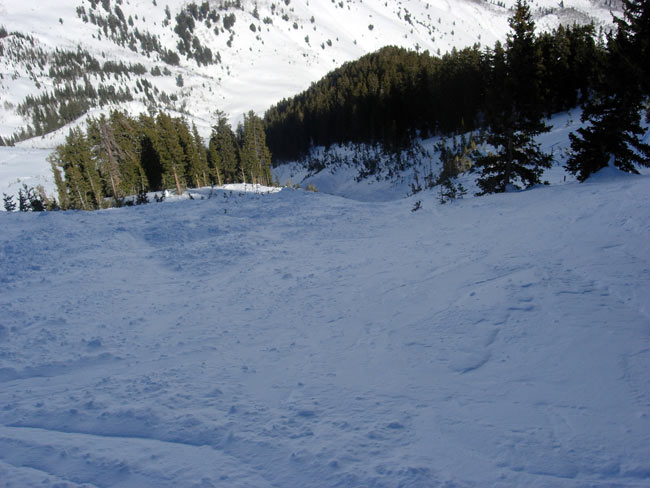 Looking up as the slide widens.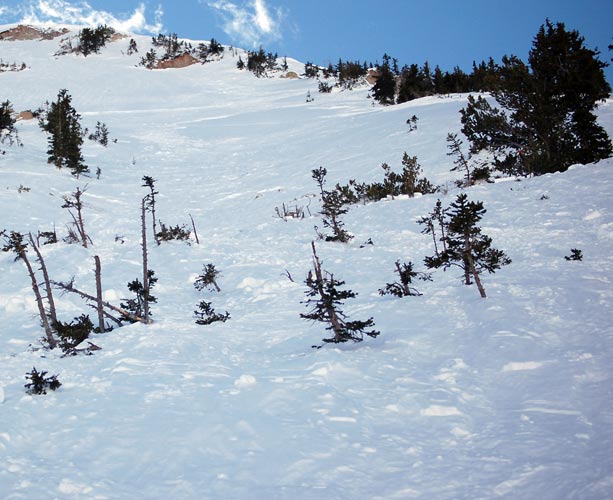 Looking up from just below the first breakover.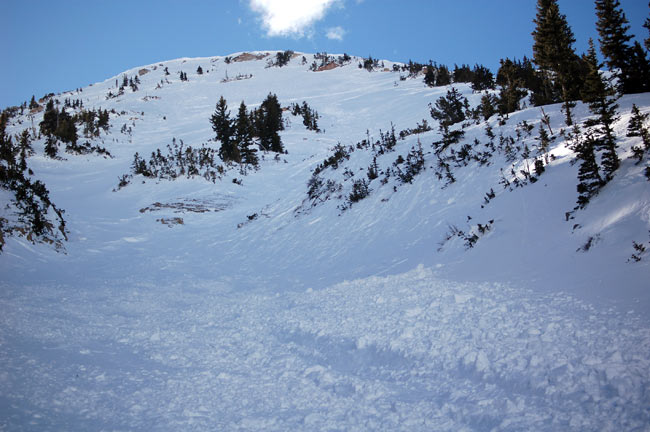 The path was well greased, since a slide earlier this winter ran full track. In some places this second one ran to ground on the older bed surface.
As it ran it pulled snow from both sides, making the original of around 80 feet over twice as wide before it was over.
It continued to pull snow off the flanks, even near the bottom and a lower slope angle.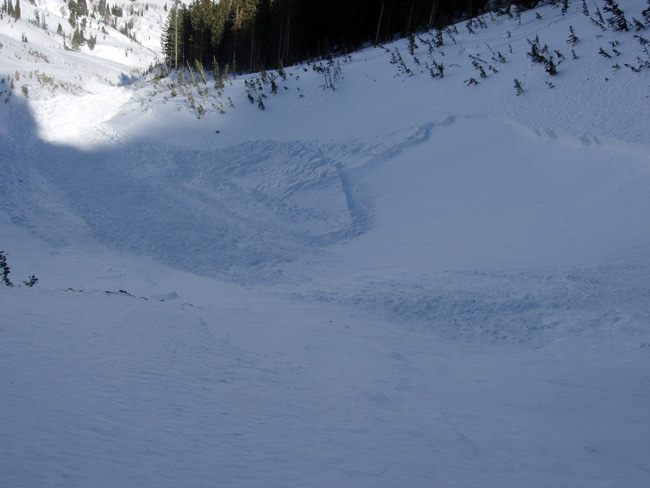 Location:
Stated at the parking for Box elder in alpine, ascending the trail to the base of the northwest cirque continuing up the secondary ridge to near the top. Descended the northeast face about 2500 feet. Ascended the ridge traversing north to Deer creek pass. Descended a short distance ascending to the shoulder of the secondary and descended the reverse of the ascent.
Weather:
It was a bluebird with moderate temperatures.
Snow:
Recrystallized in the shade, curst on south and off aspects and wind damaged elsewhere extending down off the ridges.
Skied the slide path of skier trigger from yesterday. Crown was 6 inches to a foot at the trigger point but spread peeling snow from the flanks. 60-80 starting zone, 200 +- as it ran. Measured the elevation around 2200 descent. Hard slab over facets. Hard to predict but faceted snow was prevelant on most of the slope well down the path. This was a repeater with shallow snow and a rotted bed surface with the slide going to the ground on the path in places. Would expect it to slide again, with loading.
Bottom Line:
Snow is mostly stable. Would not trust the slabs over faceted layering. Pole probing would likely indicate the problem.
---