February 19
Avalanche school day 2
I help teach avalanche schol twice a year. This year, for the second time the usual home base was unavailable, so we met at the base of Milicent chair for the outing.
The wise old avalanche guy, Tom Kimborough was in attendance.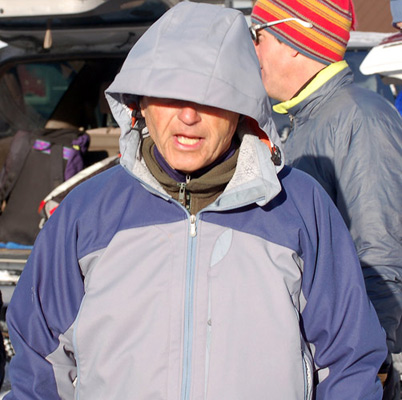 The second day, usually spent on snowpits was a combination snowpits and route finding. We chose a route, beginning with a lift, then a boot up Wolverine.I had an integrated group of tele, rando and splitters, including a woman to keep us safe.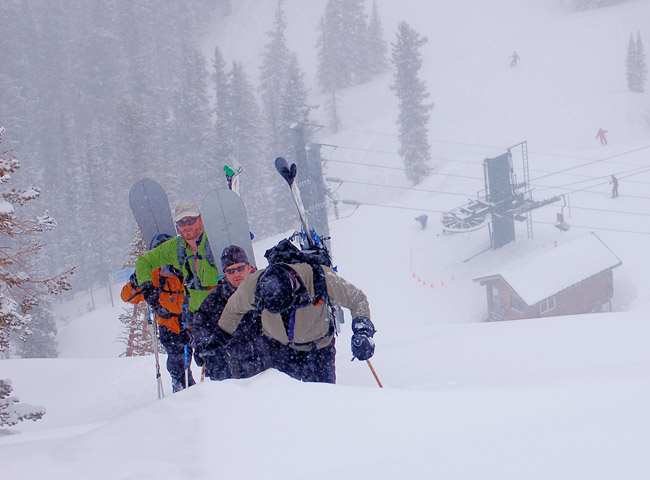 Descended Wolverine bowl traversing and continuing down Stupid chute two pitches.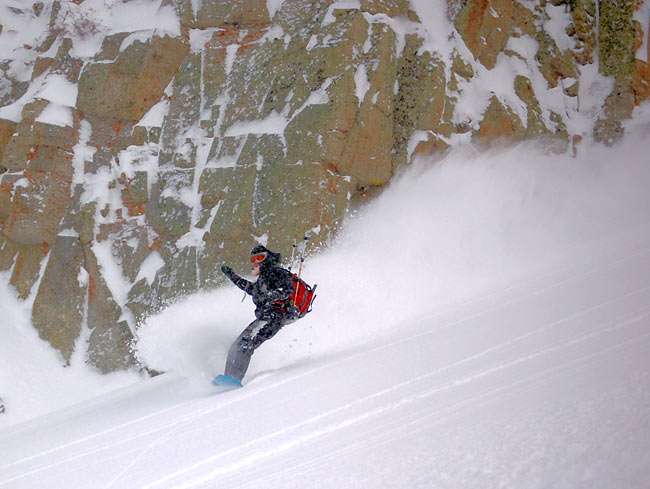 Needless to say the skiing and riding were great in Stupid chute.
My female splitter, Ray.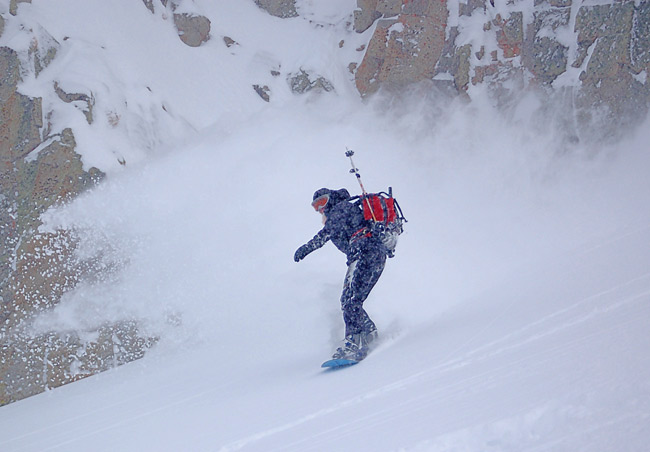 Face shots, anyone?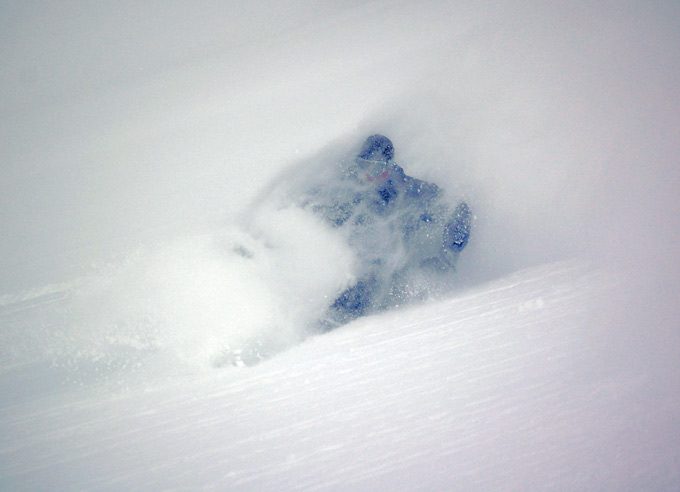 At the bottom, we discussed stability, so far, and options for continuation, since it was, by now after noon.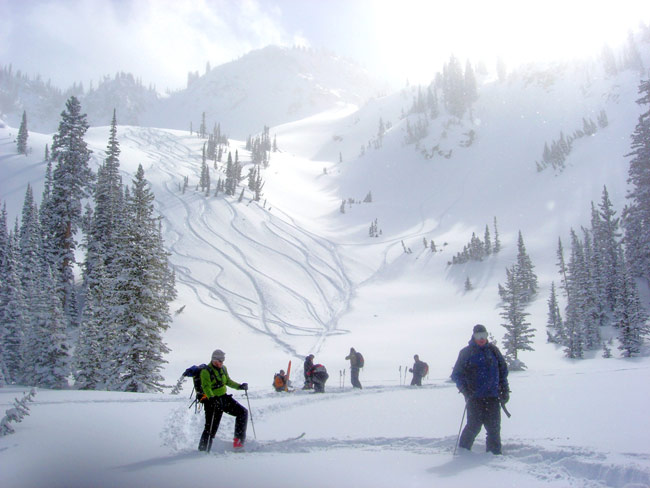 Ascended to Twin lake pass continuing along the ridge to Patsy Marly shoulder. Descended the northeast face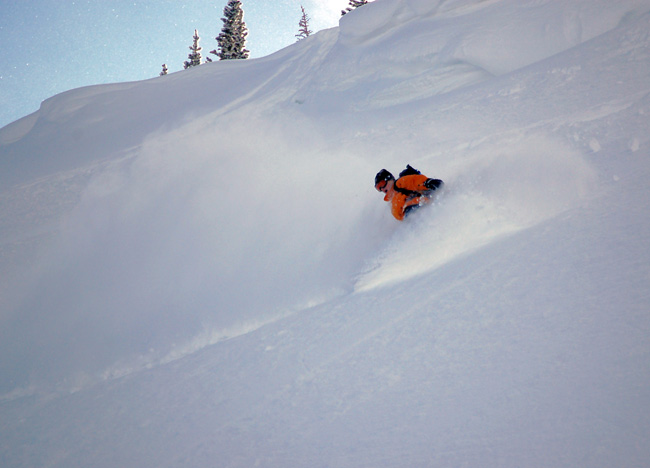 Weather:
It was overcast with a bit of light snow early, clearing a bit in the afternoon. A bit of breeze, decreasing. Cool temperatures.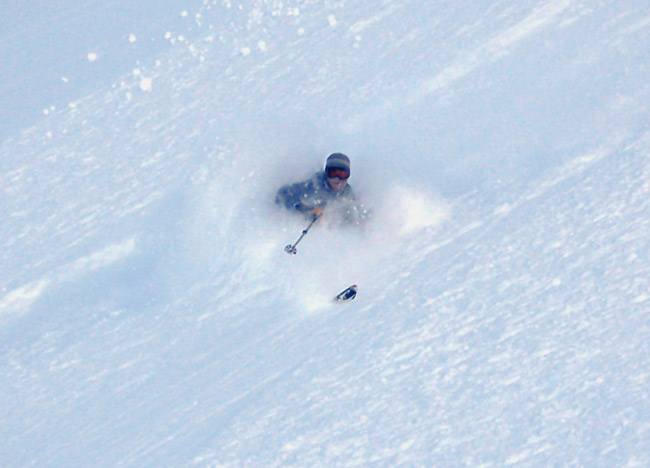 Snow: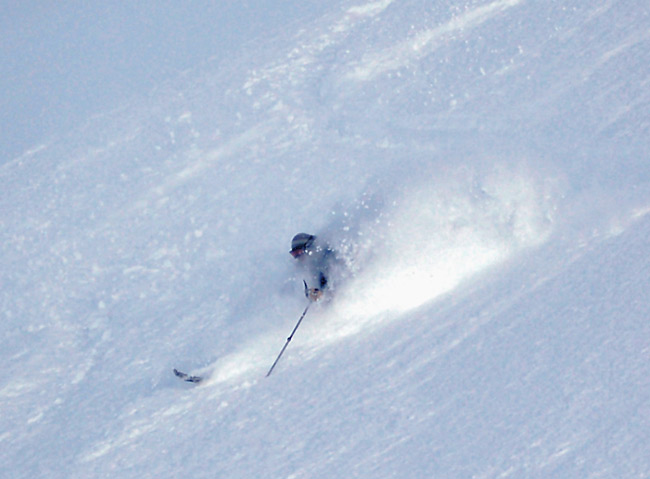 Steep slopes would sluff within the new without a punch.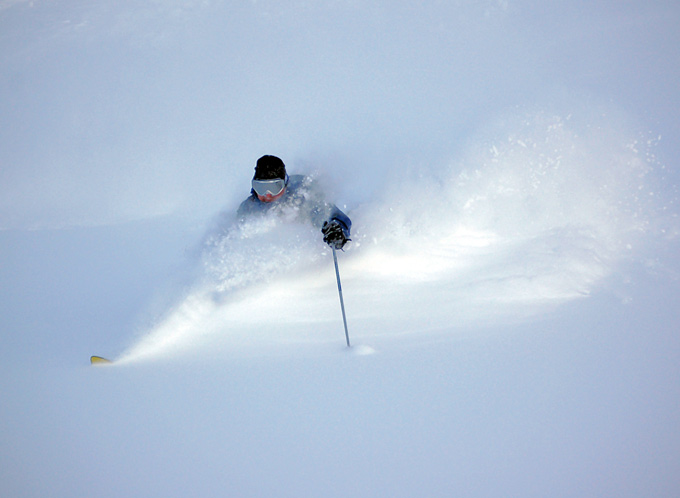 There was about a foot of new snow settled of a light density, right side up. Pits indicated two shears, at the old surface and interface of two days snowfall.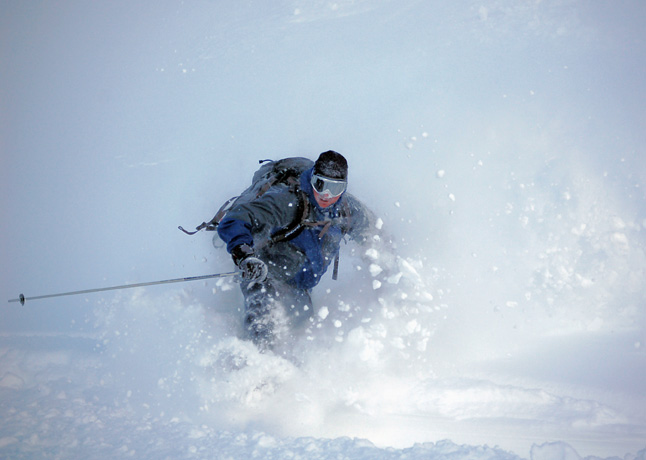 Along the ridges the snow was a bit stiff from the breezes. Some pockets of soft slab, sensitive with explosives.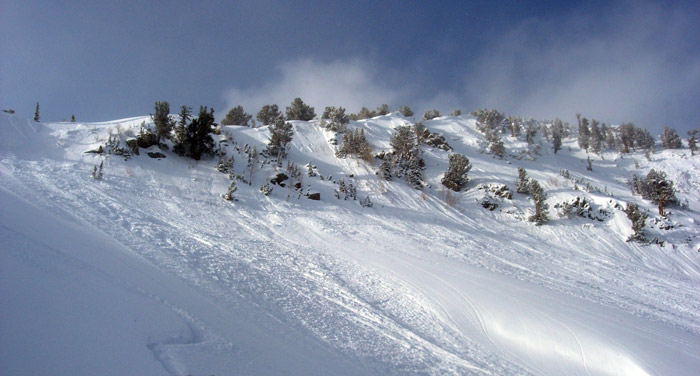 That was fun.I'm hoping the fresh powder fever didn't inhibit the learning, too much.
Bottom Line:
Snow is mostly stable with isolated potential from drifting and increased hazard from warming with sun.
---