February 24
Location:
Started at White Pine parking and ascended Maybird continuing up the monolith to the top.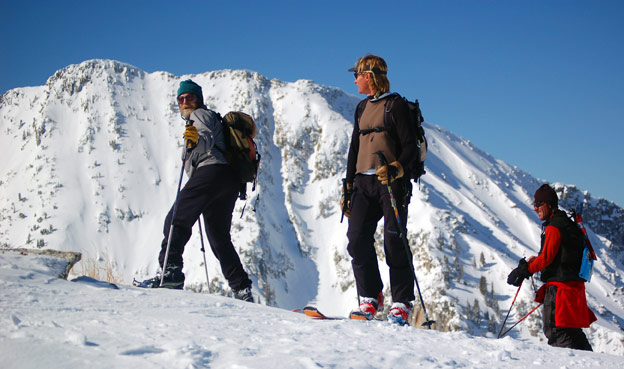 Descended skier's left from the ridge,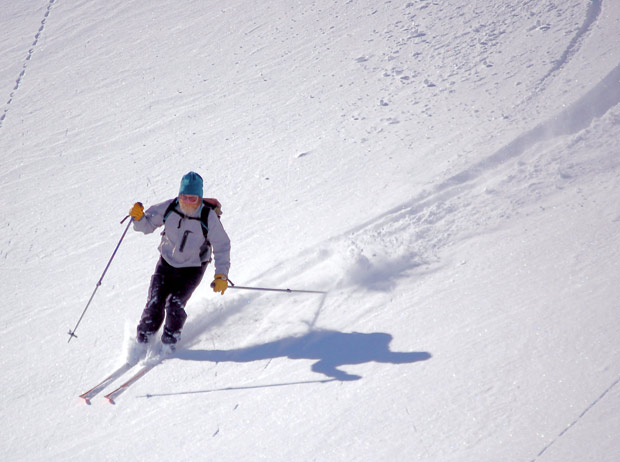 with a little sluffing and minor soft slabs,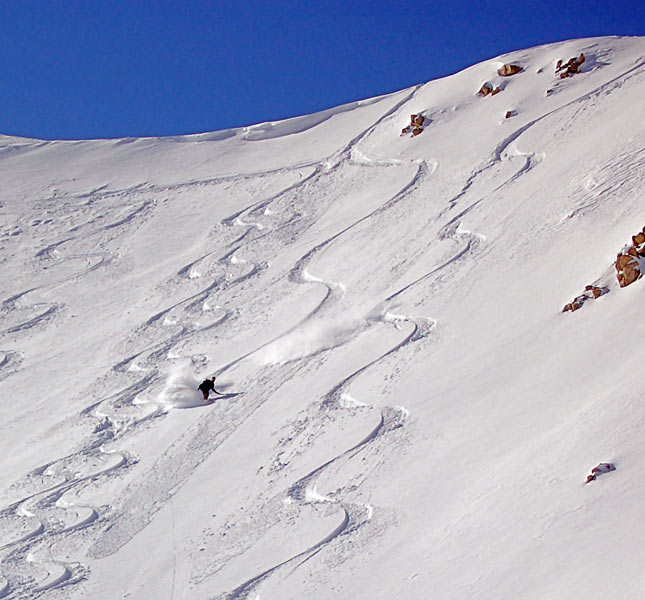 continuing down to the lower break over.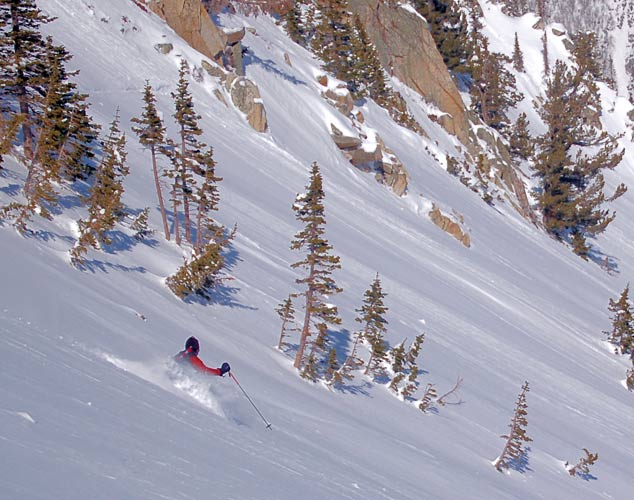 Ascended a sub ridge and traversed south at the upper break over, continuing to the ridge.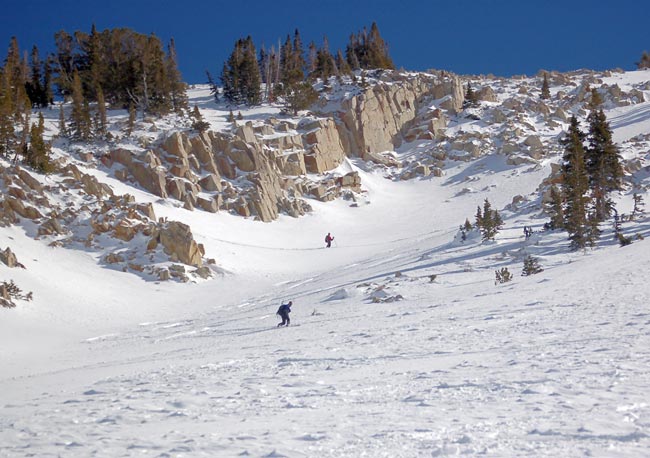 Descended the lower 200 turns into Hogum.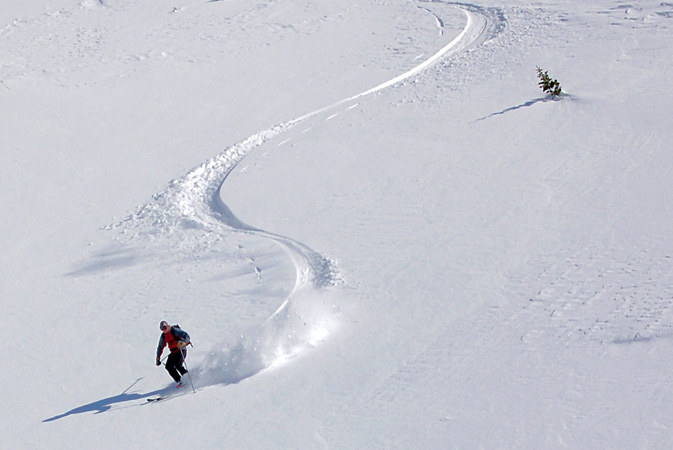 Ascended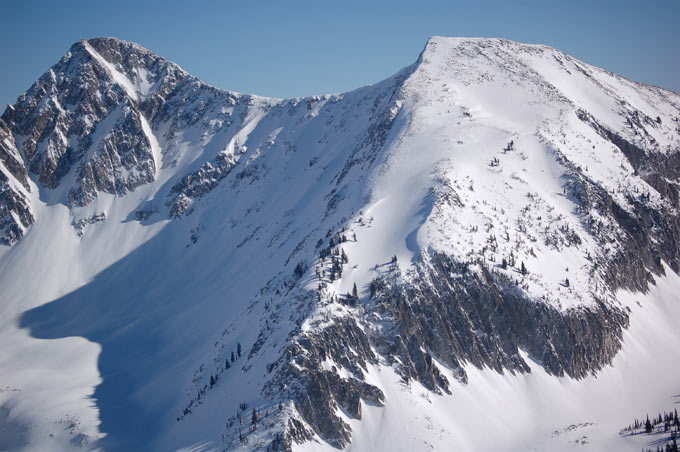 the Needle to the ridge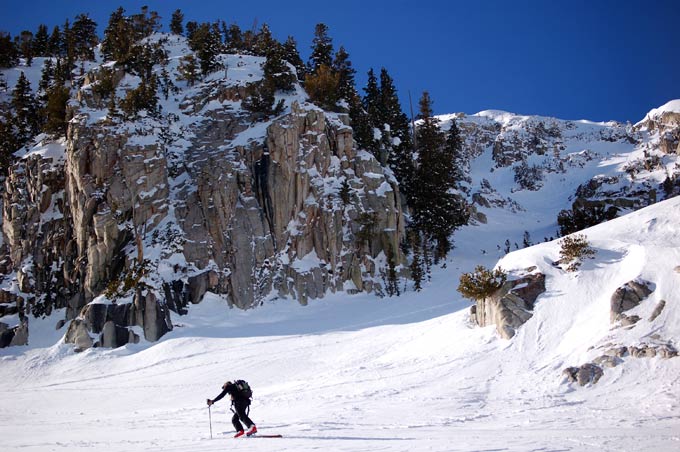 continuing to the top of Coalpit, where some felt the need to make important phone calls to thier mom.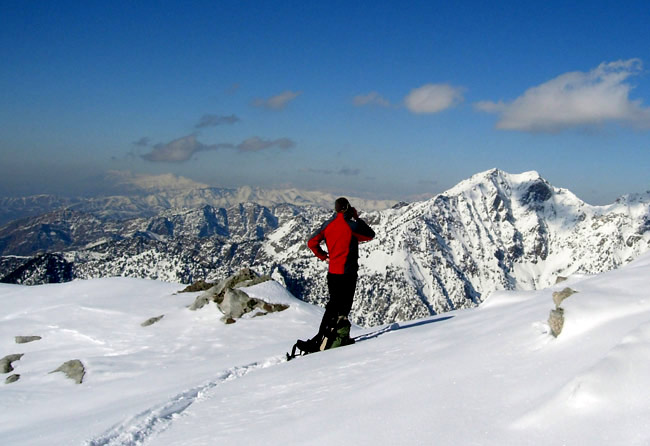 Old hippies get first tracks.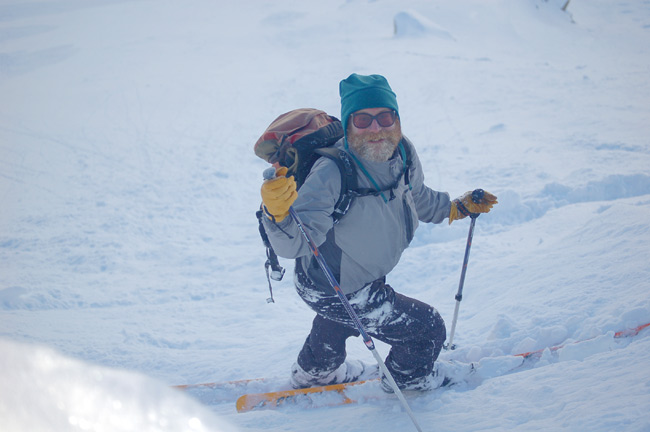 Descended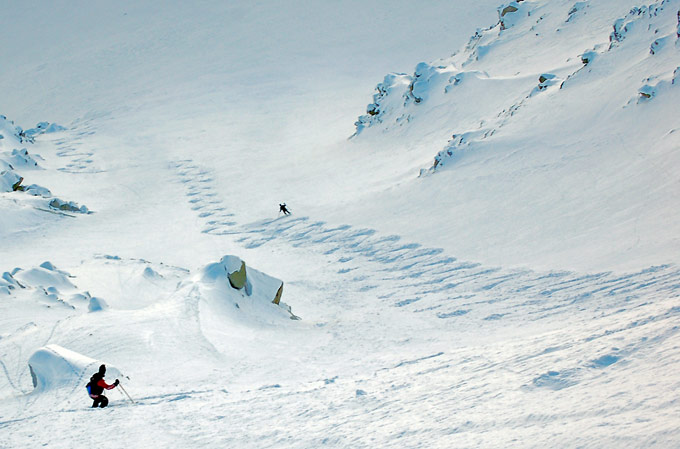 the upper bowl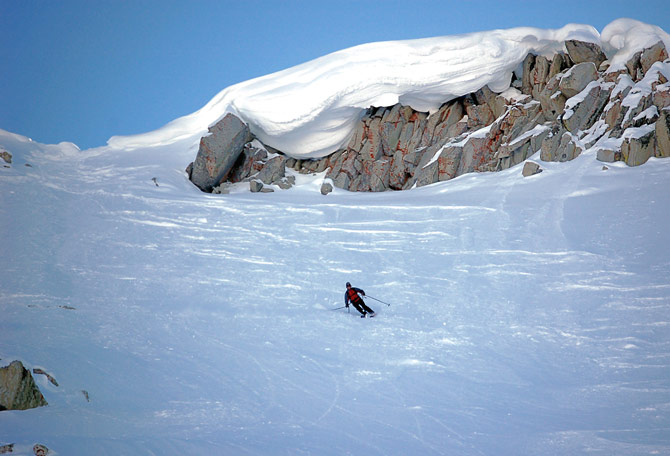 continuing down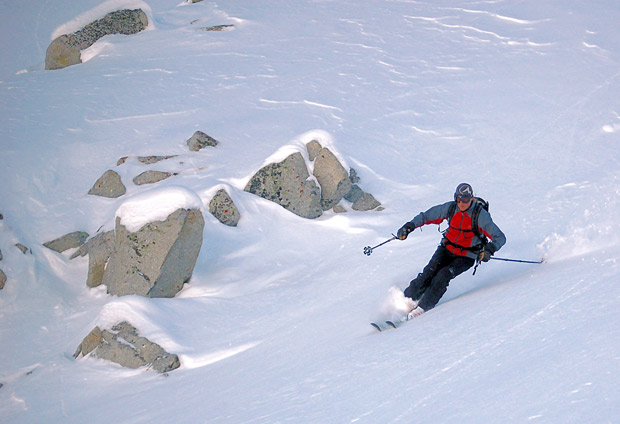 and out to the road.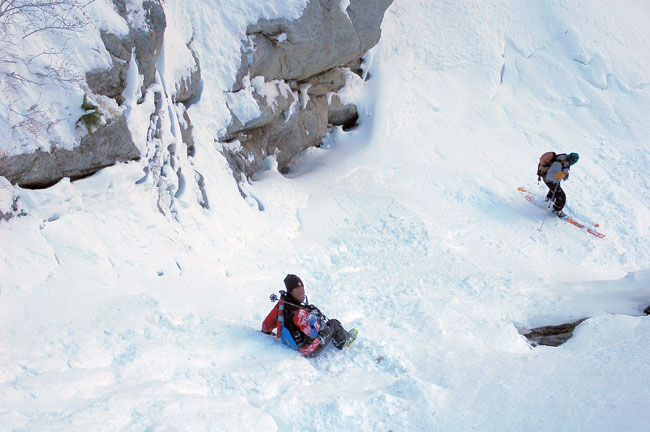 Weather:
It was bluebird with moderate temperatures and light winds.
Snow:
New snow has settled to less than a foot over the old surface. At upper elevations that snow is over crust, well bonded. Upper elevations have also seen significant winds with the snow blown around. There are, however extensive areas without wind damage, or minimal. Those areas have surface hoar and faceting even at the summit of Coalpit. There remains some isolated potential for avalanche from the variety of wind drifts. A small sluff slide with fracture was triggered today on east facing, off the Monolith. Less than ten feet and didn't run far, indicating the isolation. Daytime heating had an impact at mid and lower elevations on the off aspects.
Bottom Line:
Snow is mostly stable. Isolated wind drifts, variable depths, wet slide potential with heating.
---