February 9
Location:
Started at Camp Uttaba ascending in the area of Cutler ridge to the summit of Ben Lommand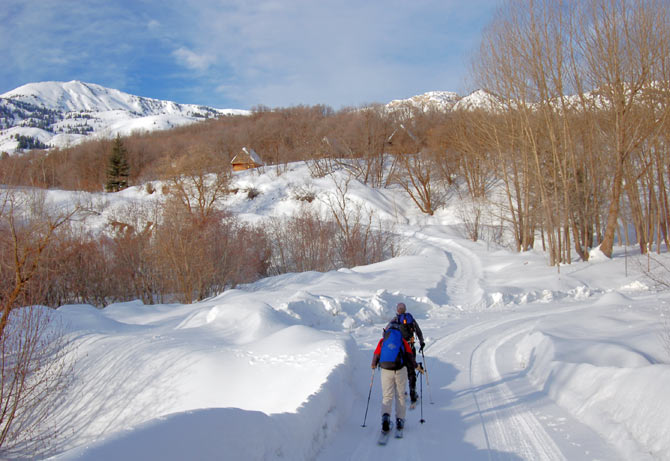 Followed the ridge north and climbed the shoulder of Willard peak

descending the east southeast facing to the upper flat. Ascended to the north and followed the ridge to the east for a ways descending the northeast facing into Black canyon continuing down with a couple of traverses south to regain the trail back to Uttaba.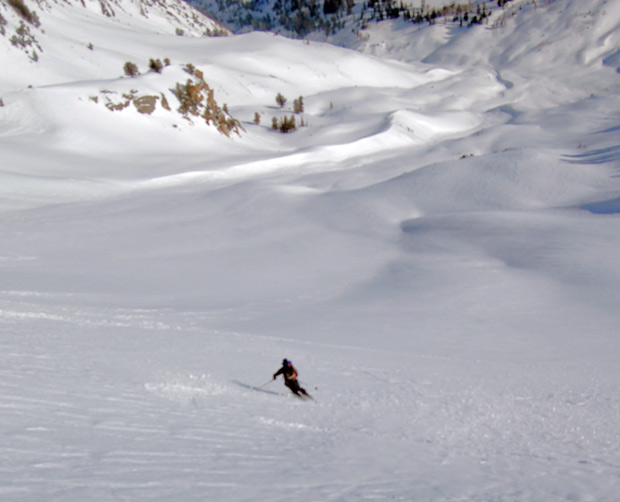 Weather:
It was a warm and sunny day, with winds increasing from the north in the afternoon.
Snow:
The mountain has been wind blasted and the snow is compressed into firm surfaces. The southerly aspects had softening crusts providing a good edge , with timely descent. No wet activity was noted from the softening, but some was in evidence from previous days. Northeast facing had an edgeable wind packed powder surface.
Bottom Line:
Winds have impacted the snow on Ben Lommand. So, what else is new.
Hazard would be related to bonding of any new snow to the wind impacted crusts and no new snow is forecast.
---