January 2
I've agreed to lead tours for the Wasatch Mountain club on Mondays. There's no heli skiing in the tri canyons on Mondays so...
Location:
Started at Butler fork and ascended taking the first right, continuing the ascent. At the next junction took the ridge route north ascending to the Wilson ridge. Continued to the top and descended the Wilson glade to the flats. Ascent was to the south gaining the ridge and continuing to the top. Descent was the skier's left chute to the flats.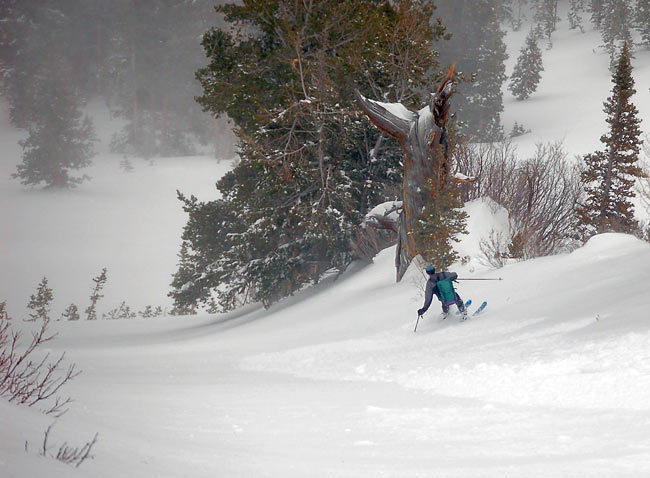 Weather:
There was a bit of light snow falling in the morning, which decreased to nothing during the afternoon. Winds were in the 30mph range, with some gusts around 40. Temperatures were mild and warmed during the day.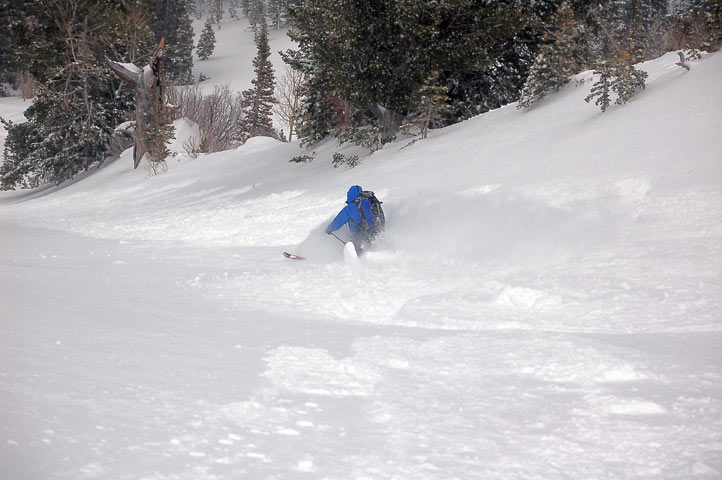 Snow:
Several more inches fell during the morning adding to the storm totals.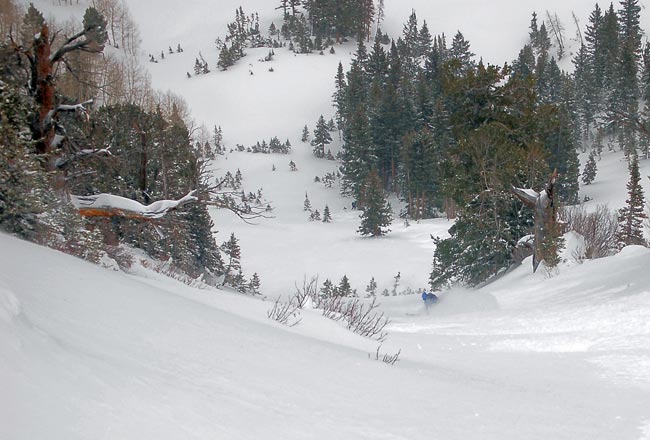 Ascent up the southeast facing, continuing around to the Wilson ridge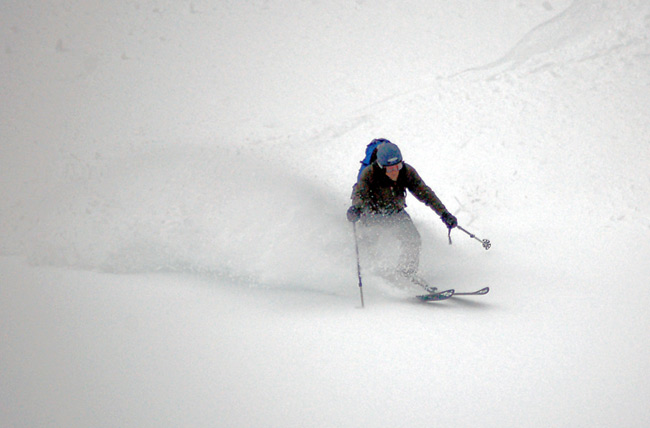 descending the northwest facing from the shoulder into Alexander, continuing the descent to the flats.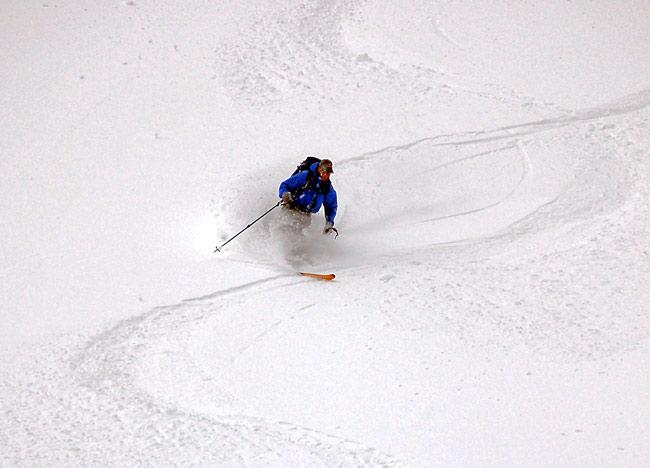 A couple of recent slides were noted, one on the north facing Wilson ridge, about 50 feet wide and another in Middle Bowl of Alexander, somewhat less in width.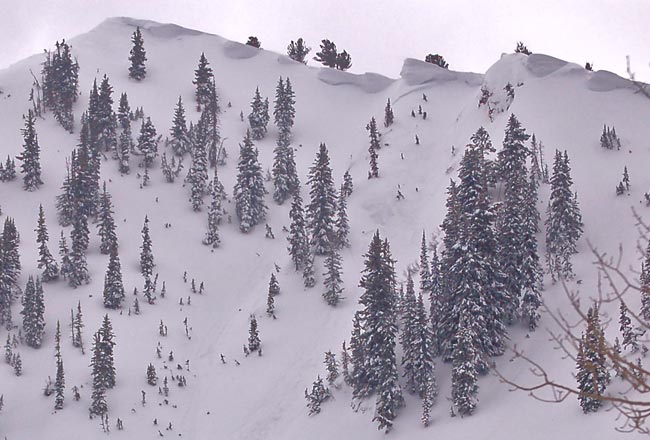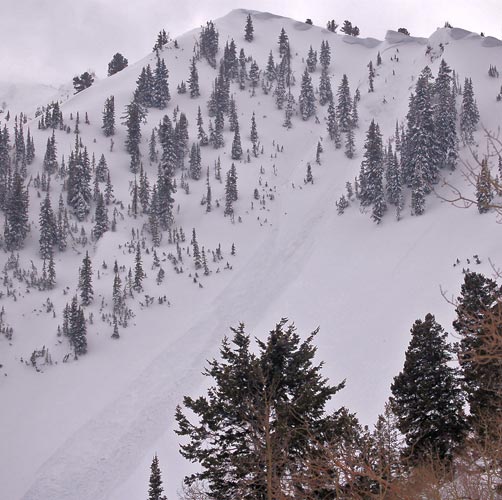 Skiing could be described as creamy at the higher elevations and mashed potatoes below about 8'000 feet. Rollers were common below that elevation.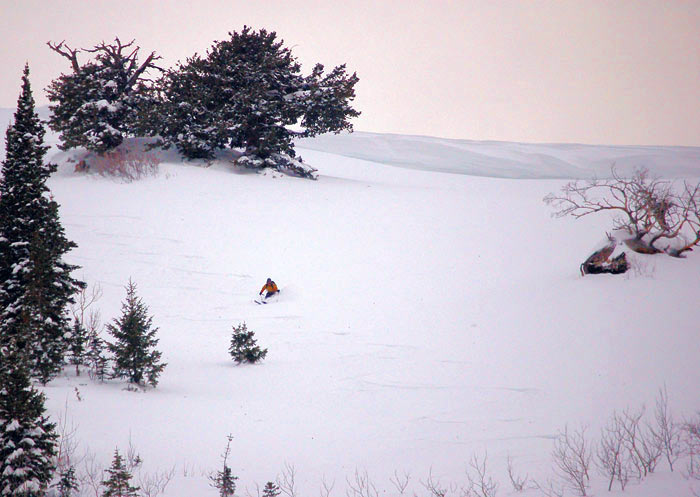 New snow depth was around 20 inches up high decreasing to about 10 at the 8'000foot level.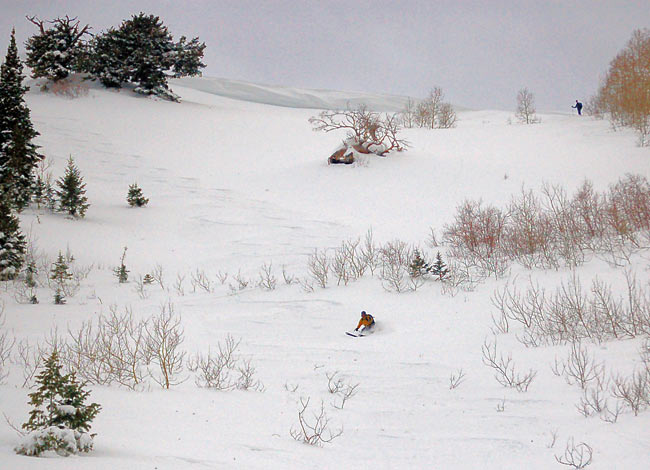 Bottom Line:
Snow was mostly stable. There are localized areas with significant hazard. These are primarily easterly or with that component and are the result of the southwest winds. I would expect more of the same based on the latest weather forecast.
---