January 4
snowpits dug with doubles tossed yesterday.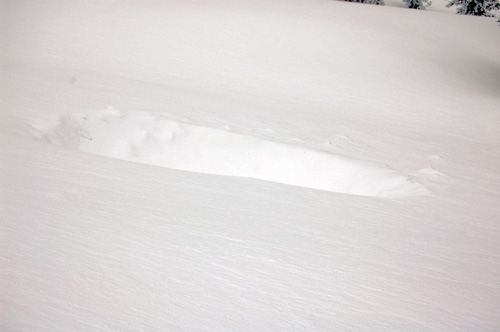 Entry into Cardiff was the classic, "power outage".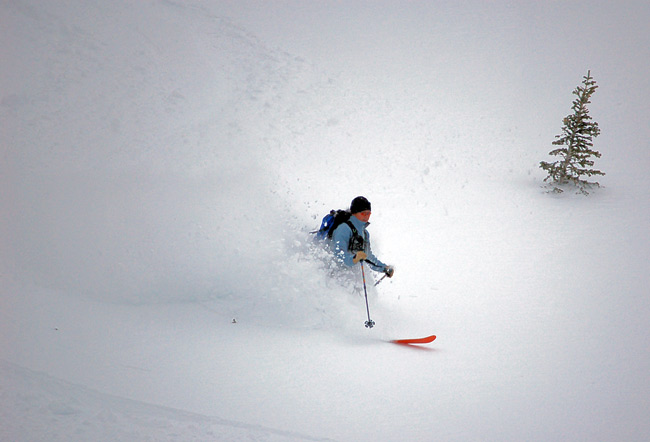 Location:
Started at the Alta guard station ascending to Cardiff pass, continuing over and descending skier's right of the eyebrow, then over the hump and down into main Cardiff. Descent was continued through the low angled boulder field to the flats. Ascent combining a long traverse to the top of Georges, with a descent in the middle portion to the flats.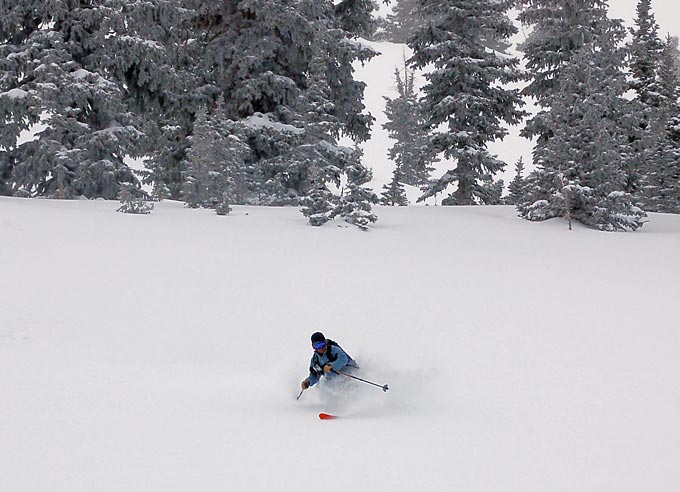 Not quite cold smoke, but it'll have to do.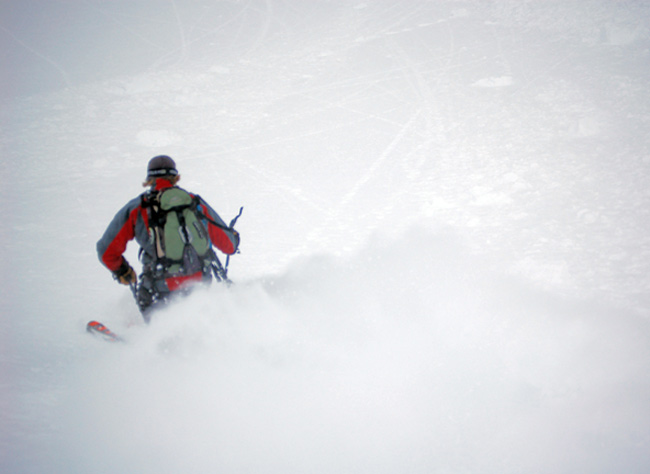 Ascent up the spur between Georges and High Ivory to the ridge, up the ridge descending to the flats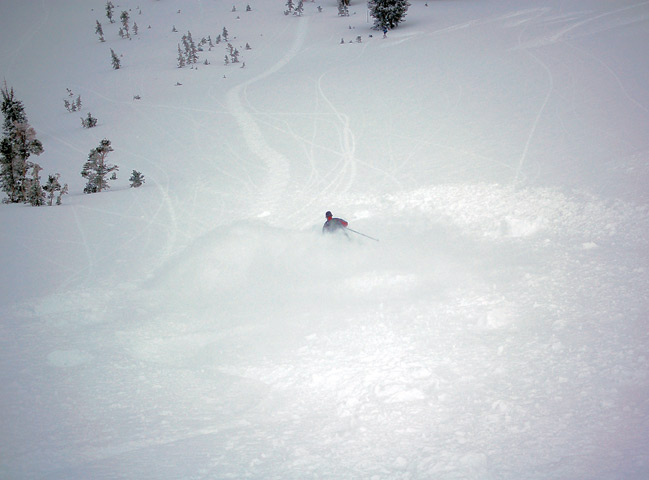 and repeated.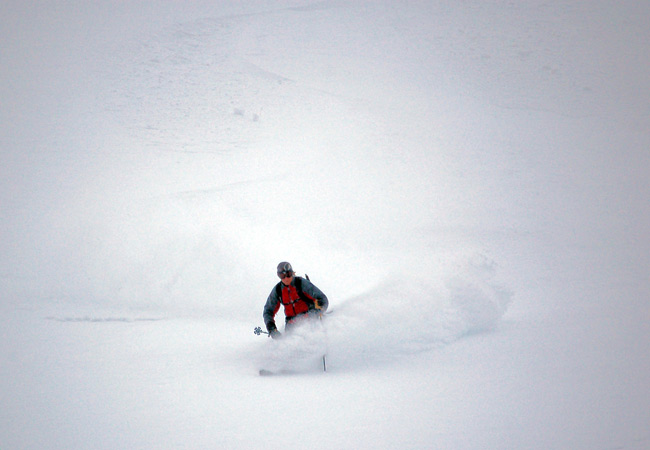 Weather:
It was overcast and foggy all day with spits and sputters of snow. Winds were from the west gusting to slightly over 20mph and moving some snow. Moderate temperatures.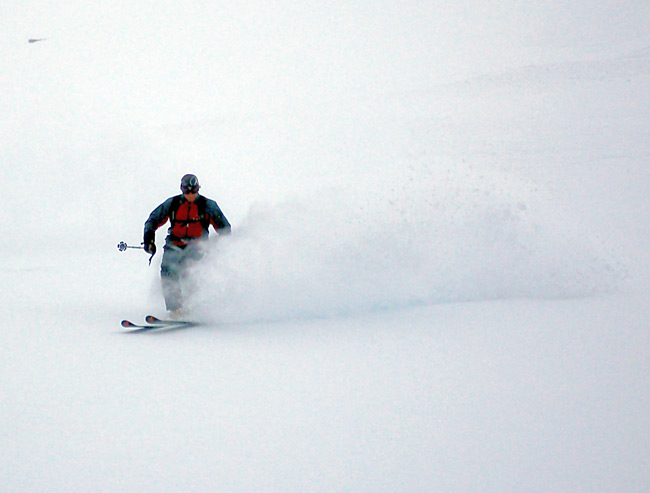 Snow:
A couple of inches additional added to the current totals. Skiing continues to be in creamy snow and trail breaking remains easy. The most recent snow fall is of a lighter density.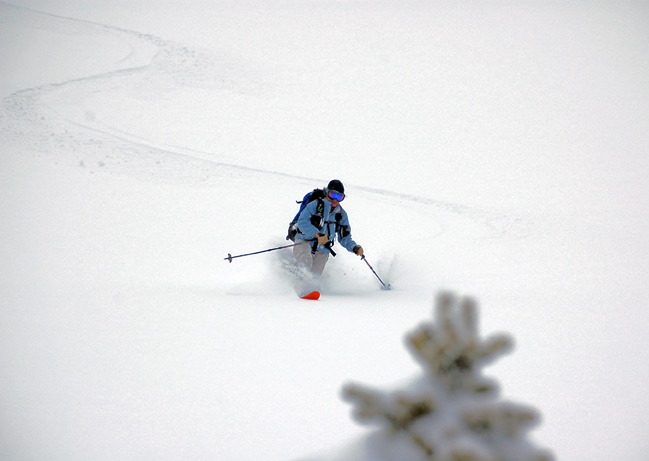 Could see a portion of a crown in Holy Toledo and another on the Reed and Benson ridge east facing. There has been activity in Santiagos and Marietos in Mineral. A couple of cornice falls along the High Ivory ridge resulting in sluffing. No other activity noted. The snow amounts diminish significantly with elevation loss and there are only a couple of inches over a very stout crust in the lower Mineral area. There was also significantly less snow by the time we reached the flats on the run into Mineral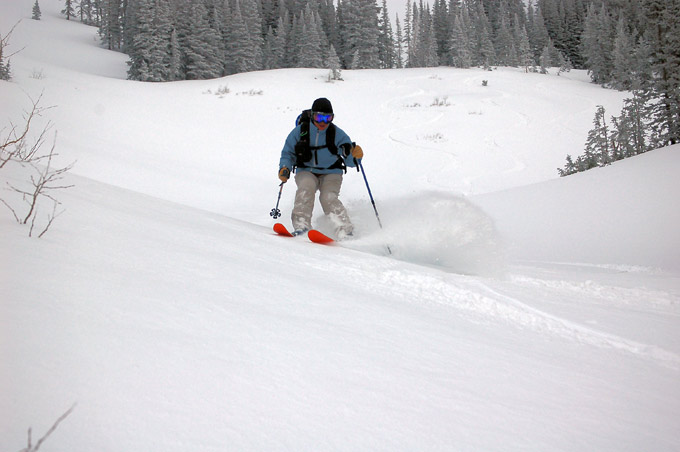 Final ascent up the Ivory ridge to a high saddle descending into east Mineral continuing down and out Mineral.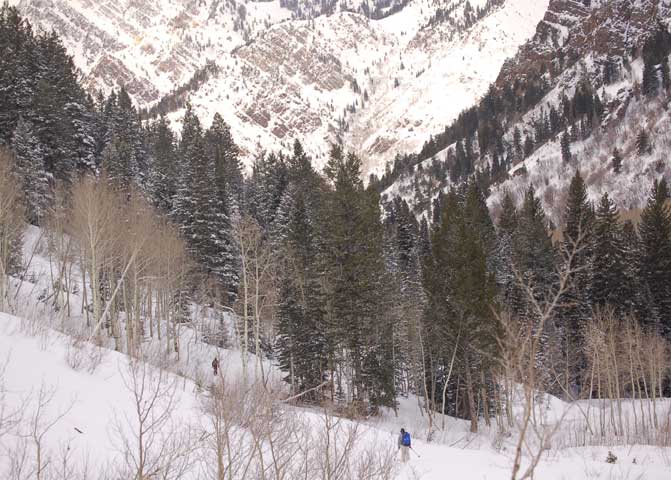 Bottom Line:
Snow is mostly stable in the areas passed through. I'd expect some lingering hazard in the upper elevation terrain, which has seen more wind a snow, with likely hazard on aspects facing east to some degree. The hazard should decrease in the mid and lower elevations because of less snow and the melt freeze cycle over the last several days. Having experienced no collapsing for about a week and little indication of a widespread faceted snow layer, the instabilities should stabilize quickly.
---