January 8
Location:
Started at White Pine and ascended into Maybird continuing up the east side into the upper cirque.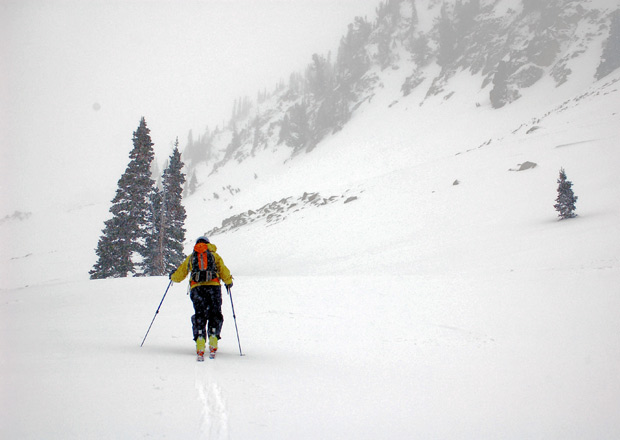 Visibility was poor so descended the little chute to the flats and traversed west to the low angled boulder fields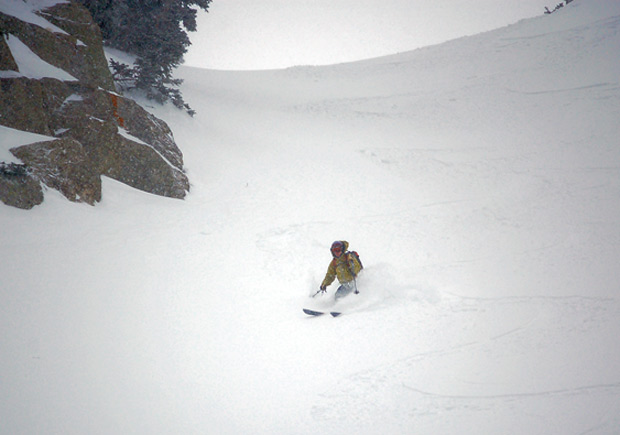 escending to the start of the main gulch.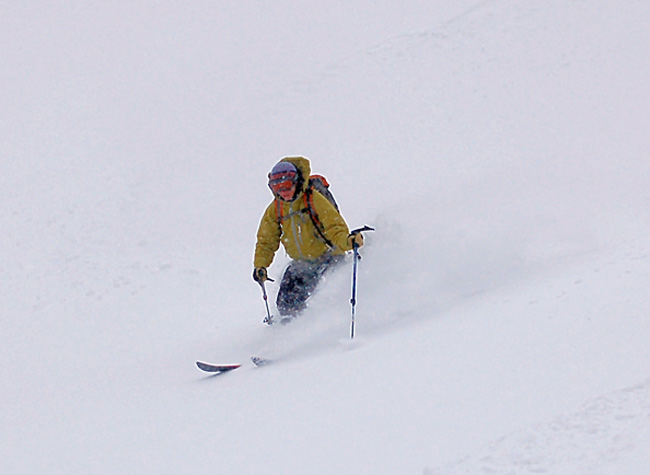 Ascended to the same starting point, descending through the trees to low in the skier's right gulch.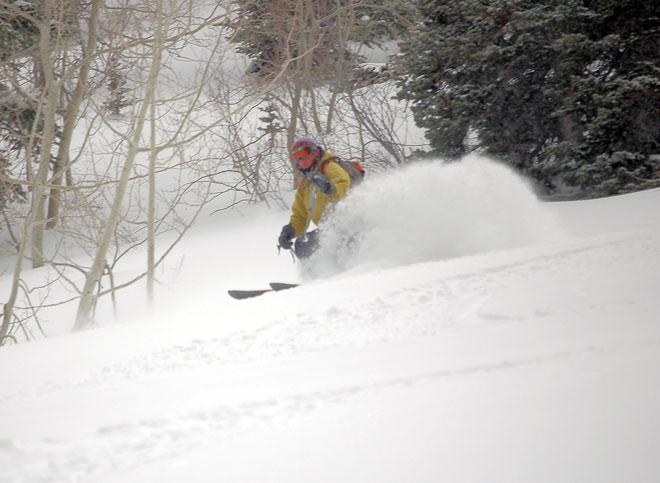 Ascended to the ridge descending into Red Pine to the top of Rocky's nose. Skinned to the east accessing the trail, for a return to White Pine parking.
Weather:
Light snow and cool temperatures were combined with a stiff breeze at mid and upper elevations for a cool day. Winds were less than 20 mph and from the west in terrain I passed through.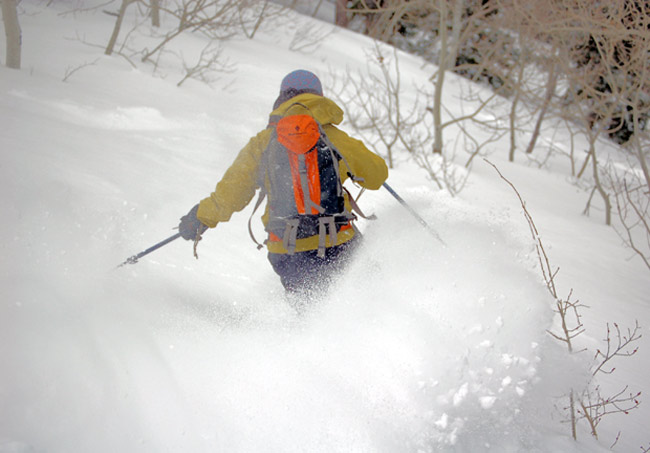 Snow:
There was about 6 inches of dense fresh snow overnight, which had been extensively redistributed by the winds providing some interesting surprises in flat light ski terrain today. In the trees and well down off the ridges the snow had received less but not no impact from the winds. The underlying snow pack was a variable stout to spongy old crusted surface from both wind and sun.
There was a bit of sluffing within the new snow old snow interface especially on steeper terrain, but that was the only instability experienced. The older wind drifts seemed seized up, with cooler temperatures, but I had limited exposure, staying below the most wind affected terrain.
Bottom Line:
Snow is mostly stable. Would have concerns for new snow old snow bonding, especially in wind affected terrain. The other concern would be for sun and heat warmed snow, with the forecasted clear and sunny day.
---