July 15
Another Saturday and another walk in the woods. Big Water to Brighton and back.
A hundred + ozs of water and an early start up the Great Western trail.
Matt decided he join in.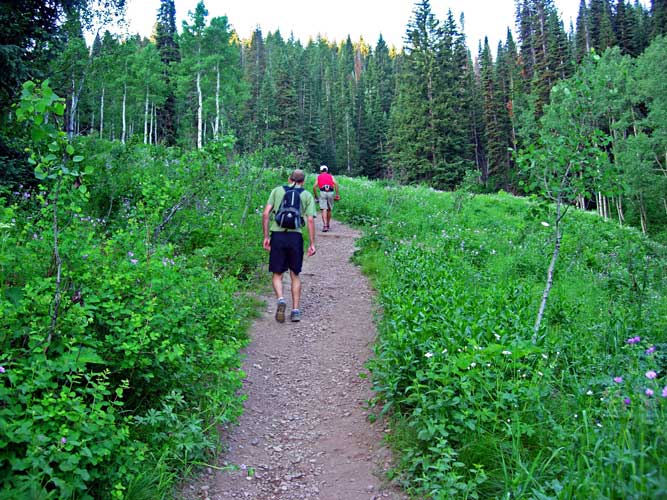 Still shady in the morning and quite colorful as the flowers are in full bloom on the crest trail.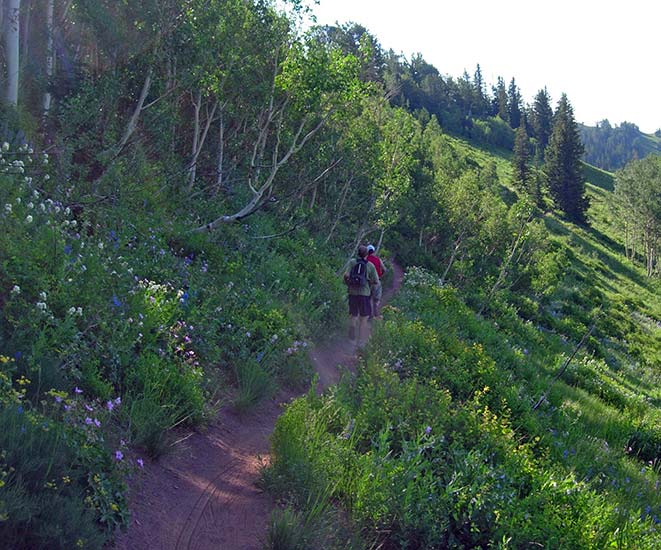 Mountain bikers on the guardsman to reynolds flat ride. They ecountered a marathon foot race from Brighton and us.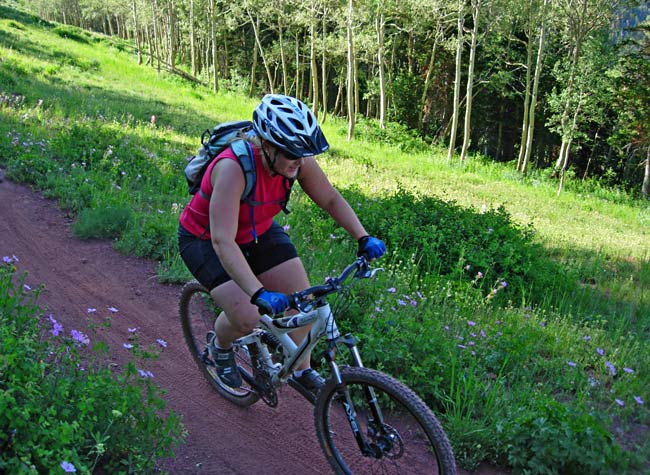 Sky rockets in a variety of colors.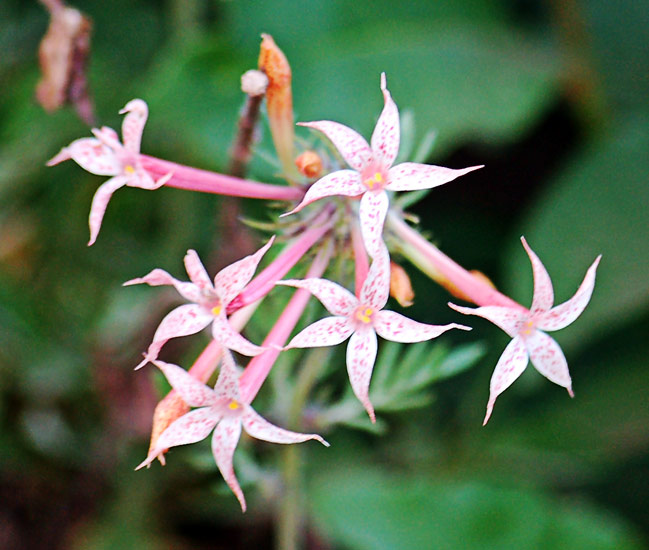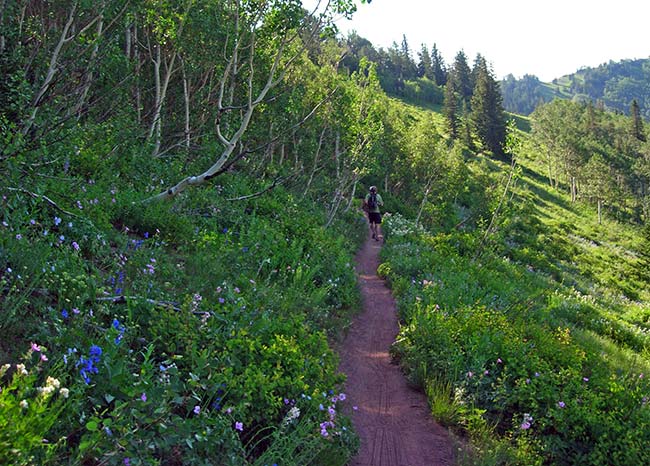 Vomit hill. Watch your step.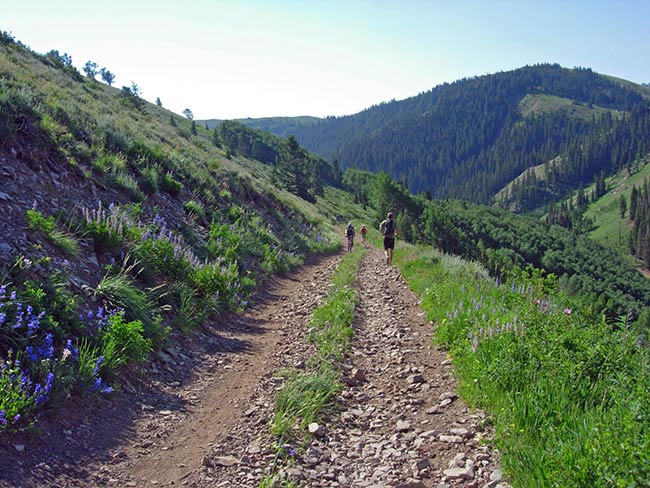 cheat grass is ripe.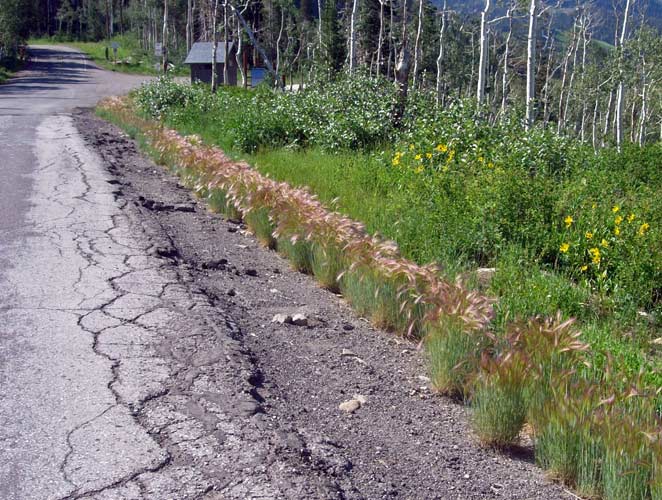 On the way back. It was interesting to look up from Brighton at the ridge, knowing that's where we'd be going.
Got some more water as the heat was coming on. The throne provides a scenic view,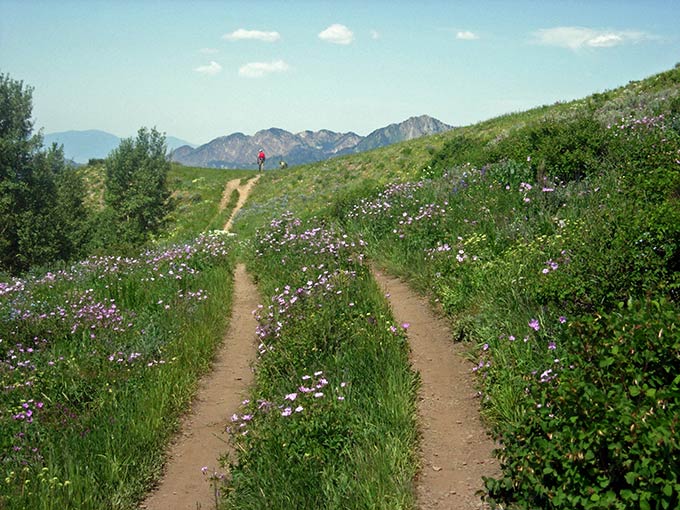 to the south and west.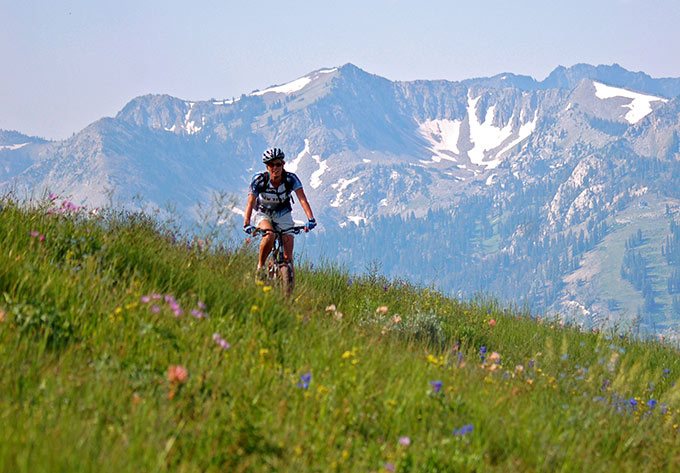 No dogs or horses beyond this point till ya get to Millcreek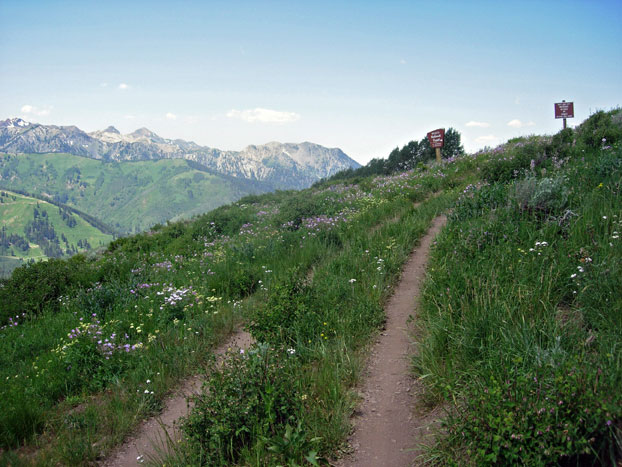 The spine. I tried to get the guy to give me his bike for a go at it.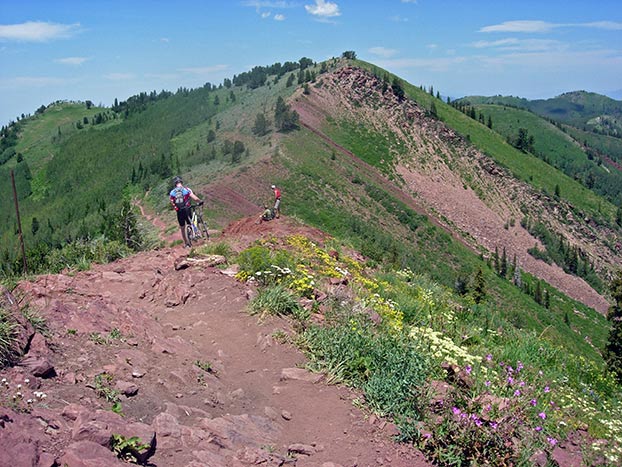 Running out the Little Water trail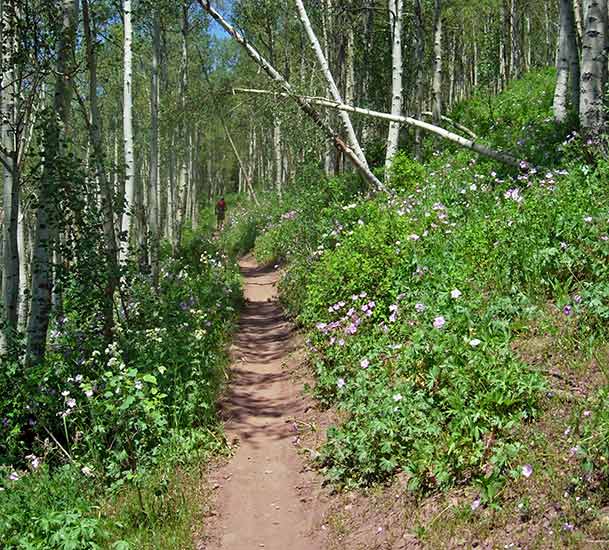 28 or so miles, 140 ozs of water, plus a gatorade.
---
July 16
Weary from the long run, but in need of stetching, I went back up the Desolation trail to get some action shots and photos of the flowers.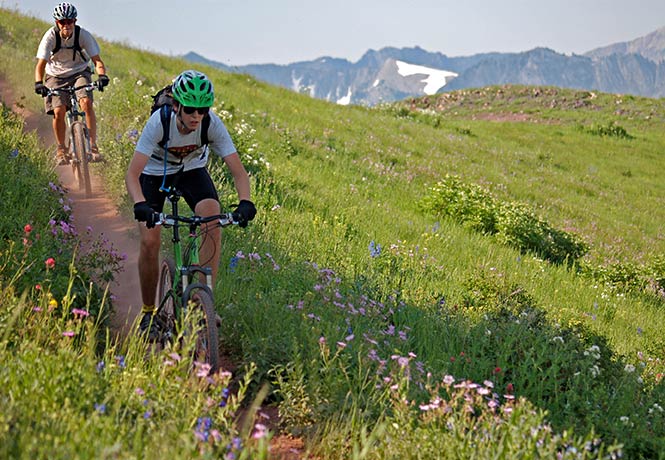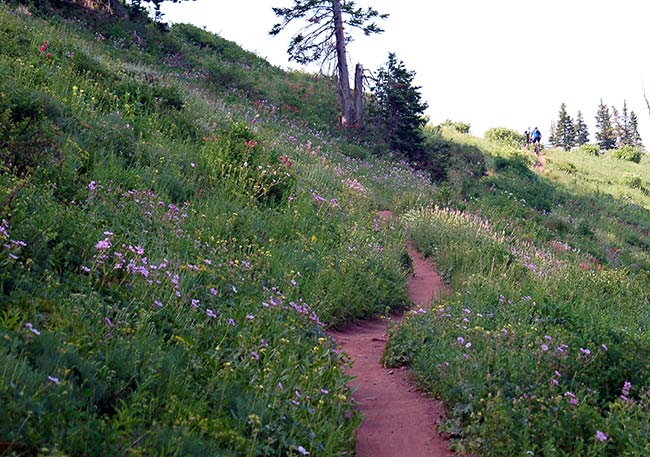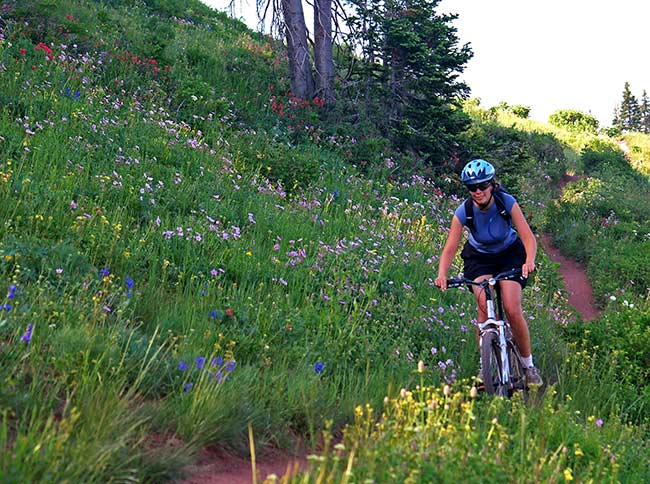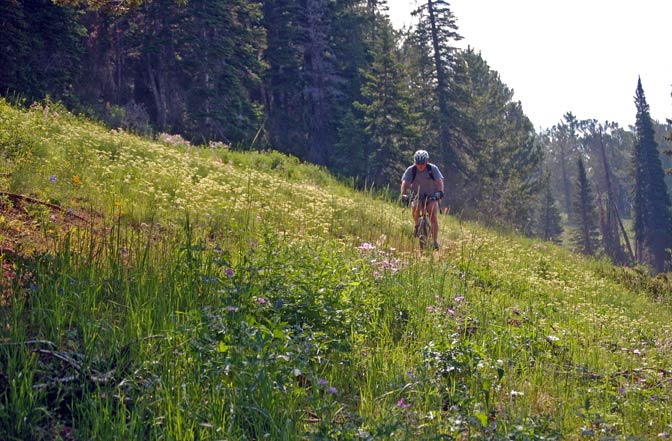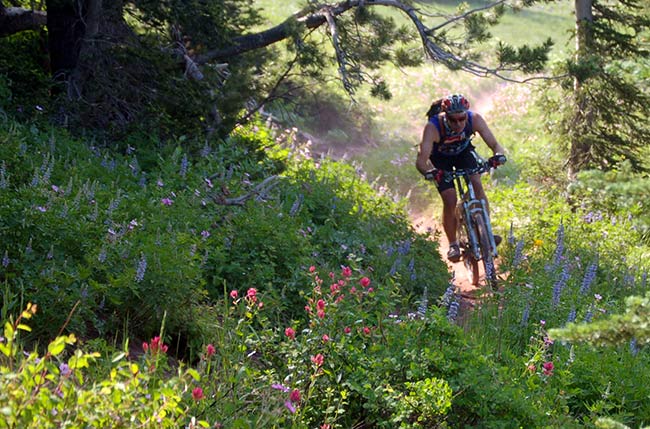 These were the only people I talked to. Audrey and her friend on a mountain club ride.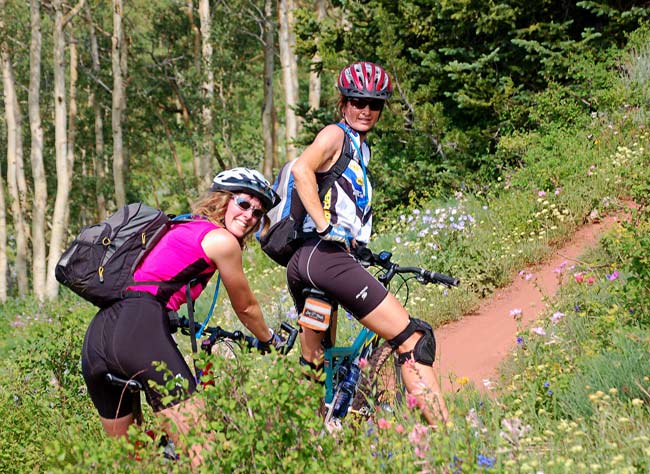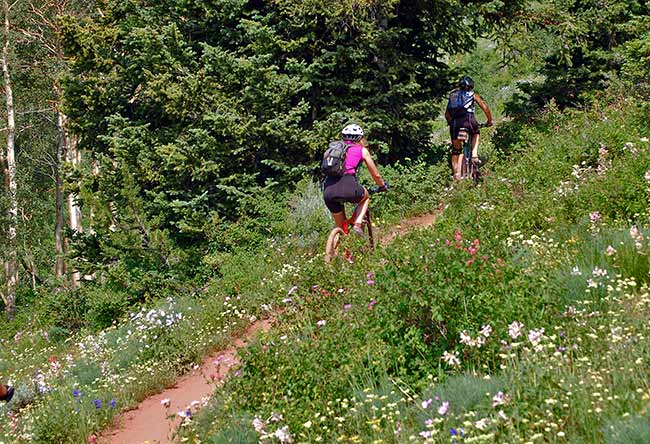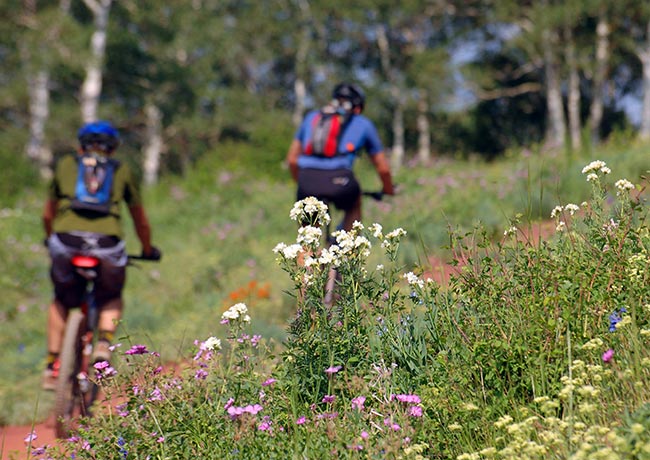 Back out the Mill D trail to Reynolds flat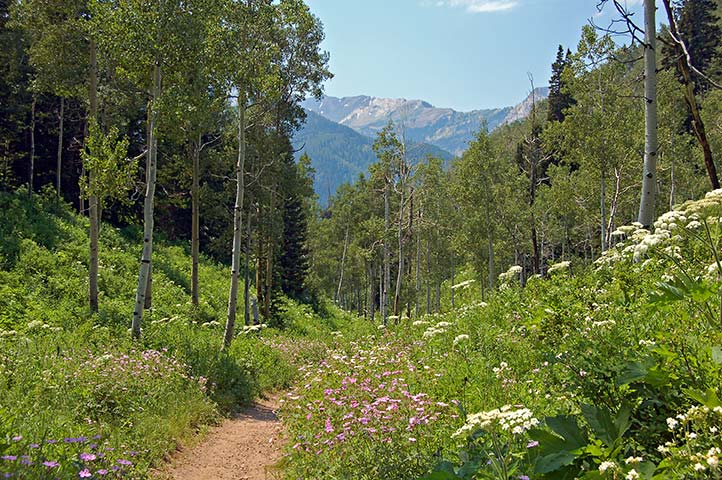 The flowers from the crest trail are here.
---
© wowasatch.com