July 8
Lambs to Alta
Once again marching across the mountains trying to keep the 100 mile racer in sight, failing.
I stop and take pictures of flowers I see between Lambs and Millcreek.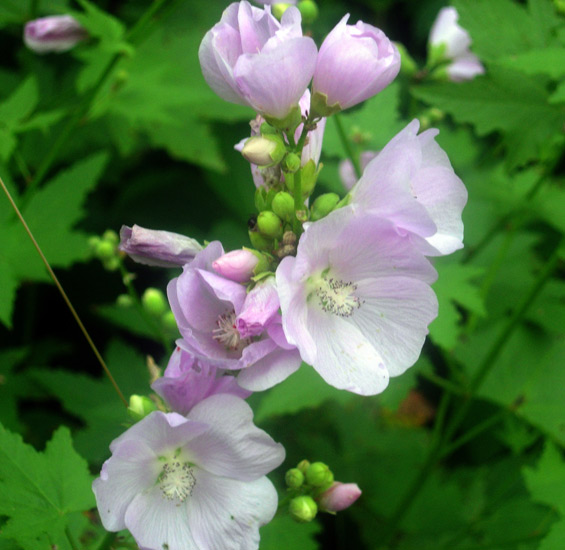 sweet peas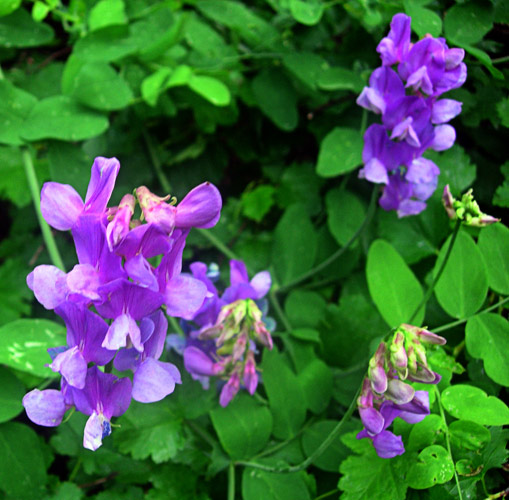 Starting at the mouth of Lambs canyon, taking the road to the great western trail up and over, descending to Elbow fork. Up the road on a Saturday avoiding cars and bikes. We leave the cars behind.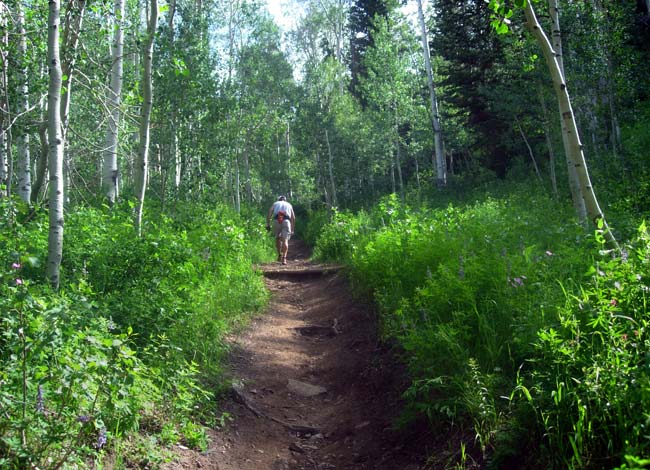 The Big Water trail is followed to Dog Lake descending to the junction and up to Desolation Lake.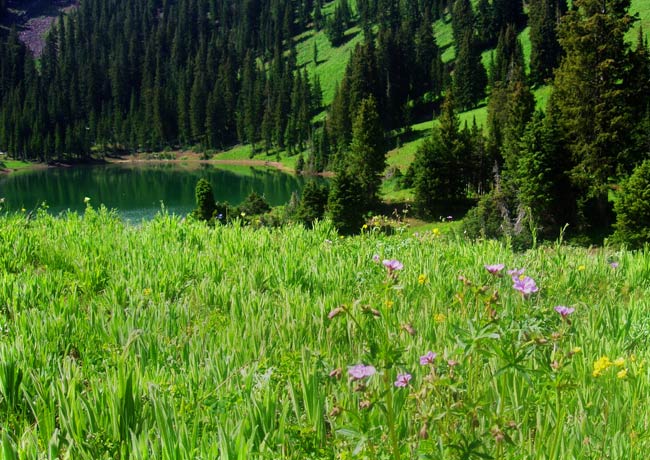 The real fun begins here. It's Saturday and bikes rule on the Crest.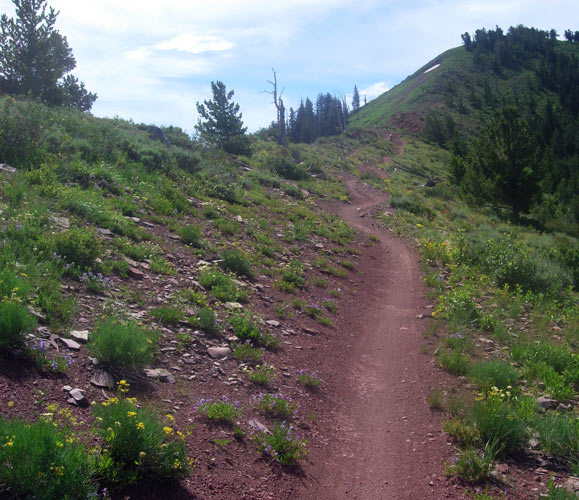 Still uninjured with minimal confrontations, Sunset peak and Wolverine cirque are seen in the distance.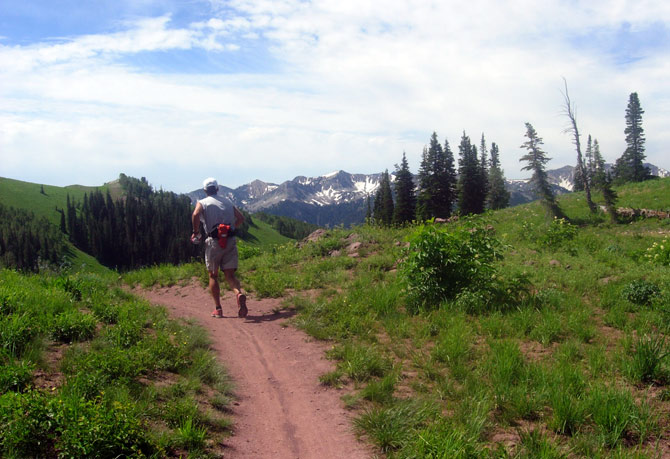 A girl on a bike. Most bikers are friendly, just look out for groups sized at twenty plus and body armor.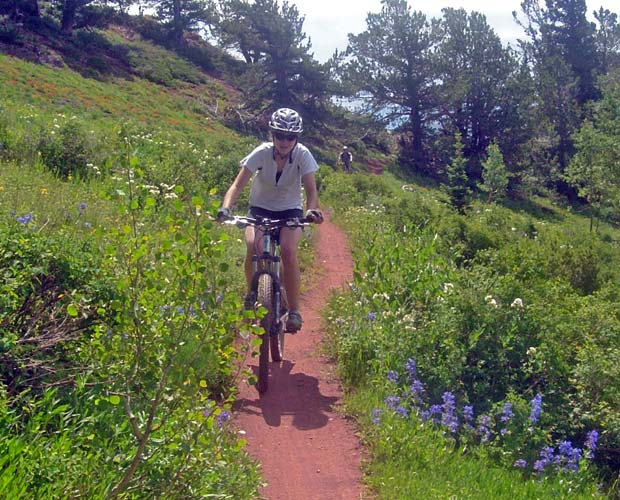 Descending to the Guardsman pass, up the road to Brighton. We stop at the store for gatorade continuing on, up and over Catherine's pass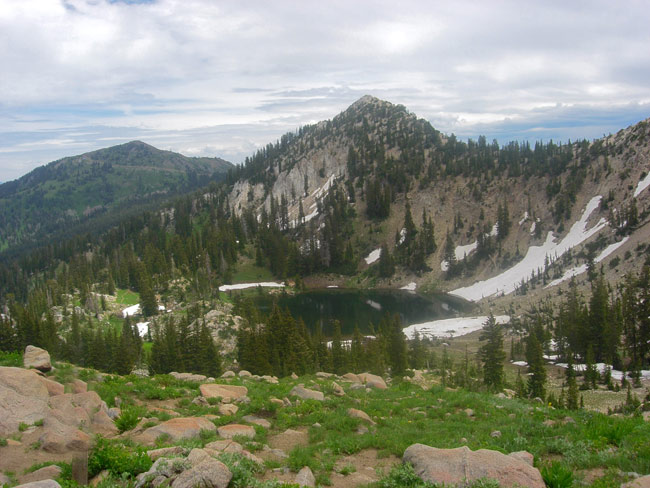 The final descent into Little Cottonwood, Superior without snow, looker's left.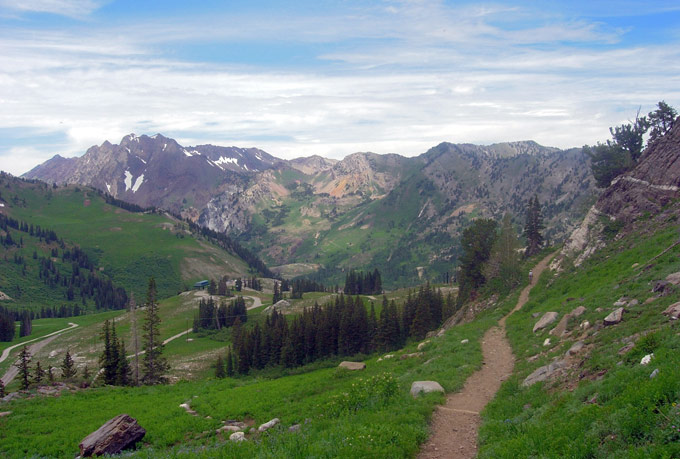 I think that's the farthest I've ever walk-ran in a day. Something like 30 miles. 9k or so in elevation gain.
Have mercy.
Patti Austin does an Ella tribute downtown in the evening.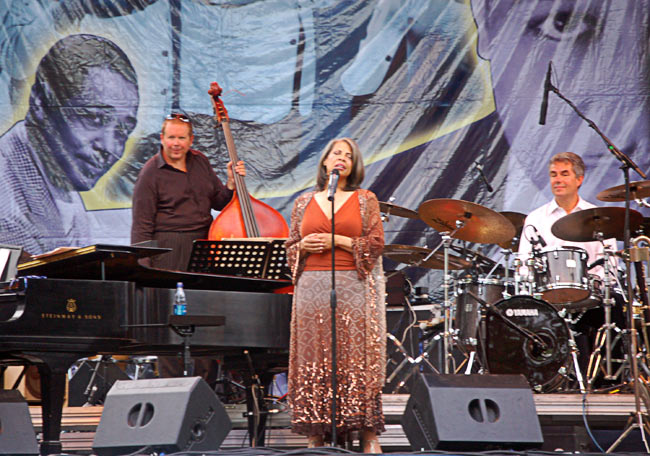 I rode my bike trying to regain feeling in my legs and feet.
---
© wowasatch.com