June 17
Almost summer
I got a private message from Klaus on teletips informing me of an almost summer gathering. It began at Brighton and I knew we'd be hiking for a while so I brought the little skis and hiking boots.
Quite a group showed up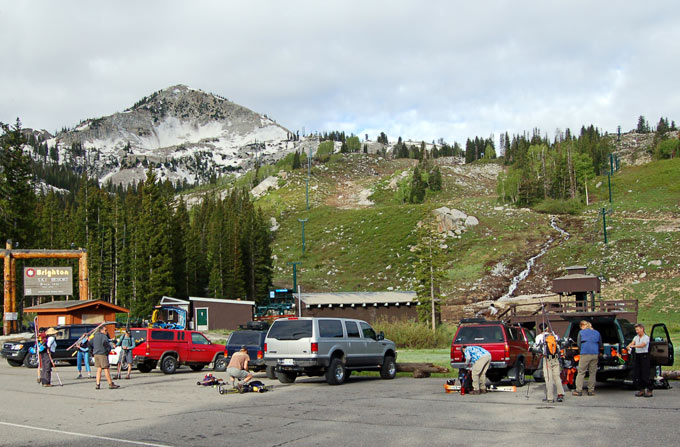 We waked up the Milicent cat track, then followed the trail around Twin Lakes.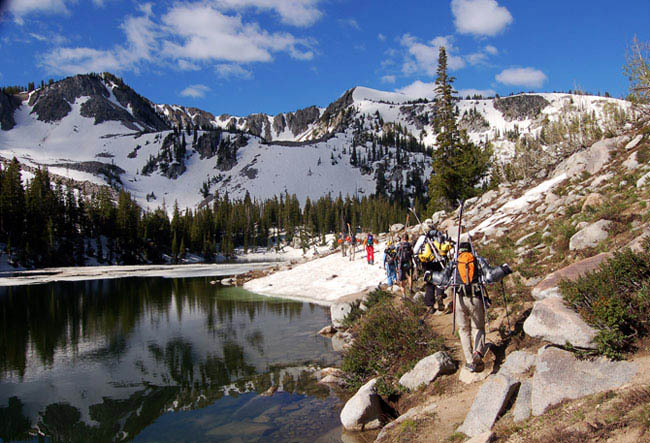 I climbed up the Figure eight hill and continued up Patsy Marly. From the top, the remaining snow at Alta is visible.

The little skis need soft snow. It was not quite soft enough and I took a slider. You can see the first turn and the beginning of the slide, looker's right of John Lee. Embarressing but un injured.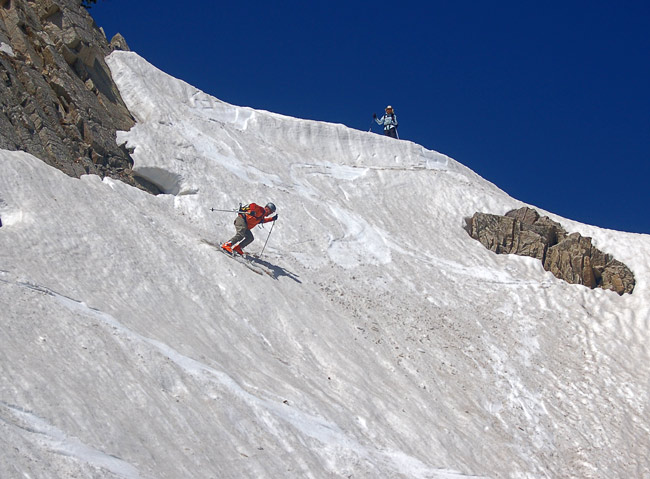 I was not the only injury. Klaus's dog suffered a cut leg after getting a little too close to a ski edge. Rufus, Mat and Lannie's dog didn't learn, pushing his luck.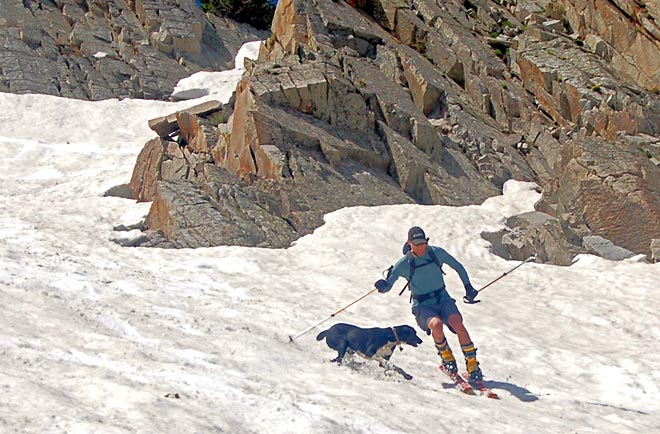 He opens it up passing the slower skier, no helmet, no kneepads.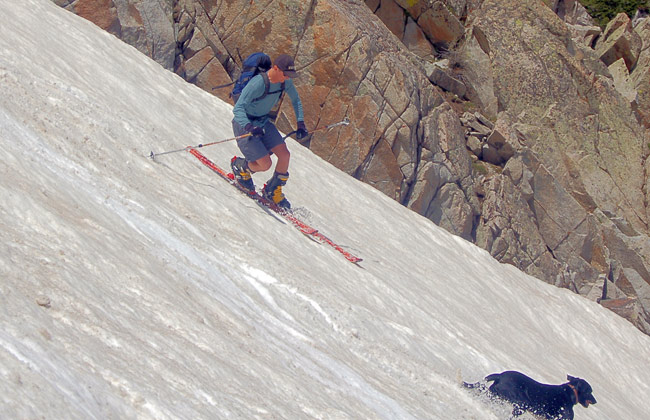 An unknown telemarker showing good form.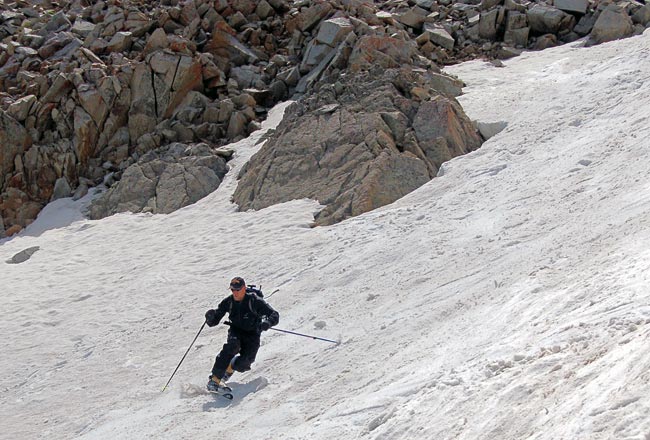 Launce was on um, catching some are in the transition.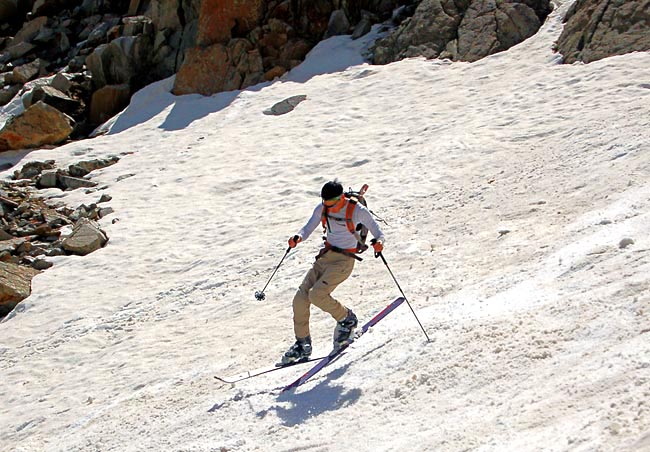 Lannie was a bit shaken watching my slider and skis carefully, eliminating a chance of her doing the same.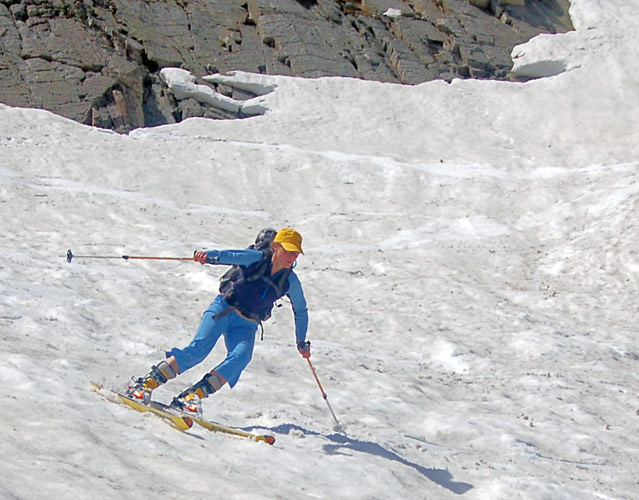 John Lee goes rando. Matching boots and jacket.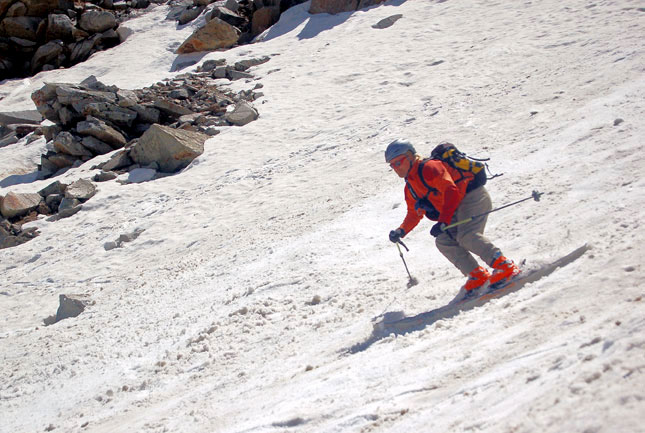 Linda is also rando, on 150's, but she's got more support, using AT boots.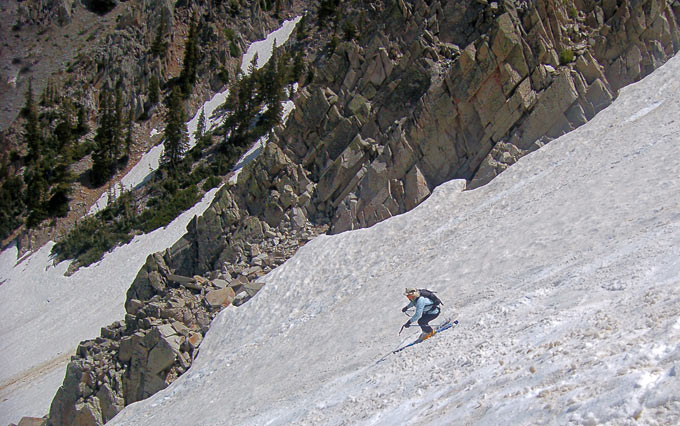 Skied a couple and headed down the Figure Eight to the lake.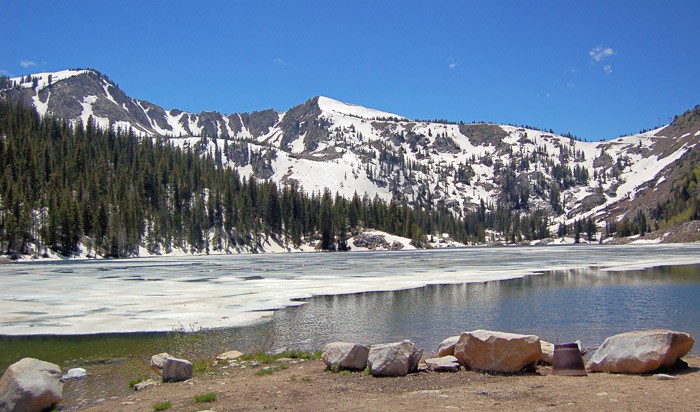 Not a bad way to spend and early summer day.
---