March 27
Location:
I started at the trailhead in Alpine, following the summer trail, continuing on the common route, accessing the north ridge leading to the summit.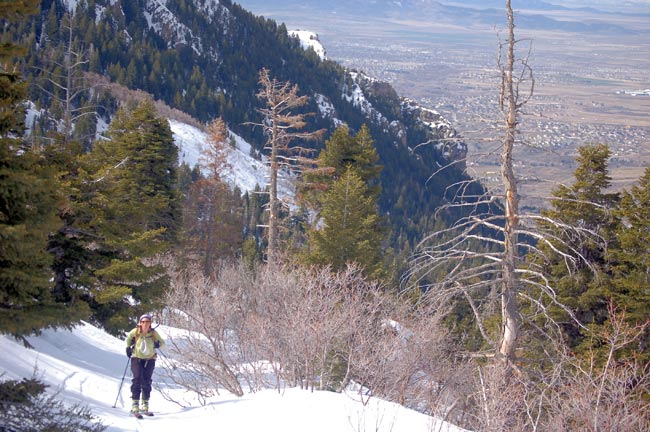 Weather:
Clear and sunny during the morning, with a period of high clouds, breaking up in the late afternoon. Winds were light but pluming was noted to the north on Chipman and Lone Peak.
Temperatures were moderate to mild.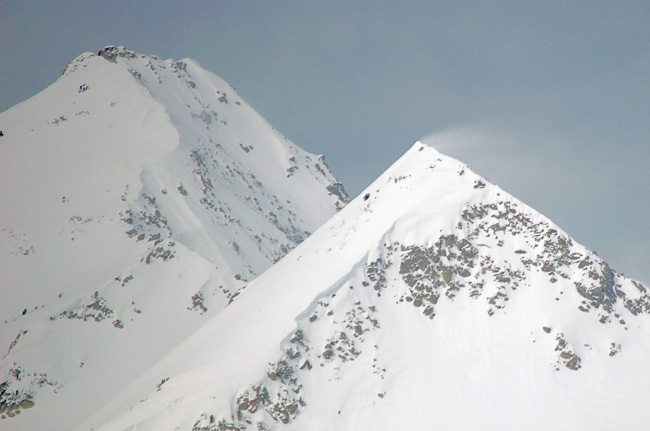 Descended the north chute skier's right to the flats.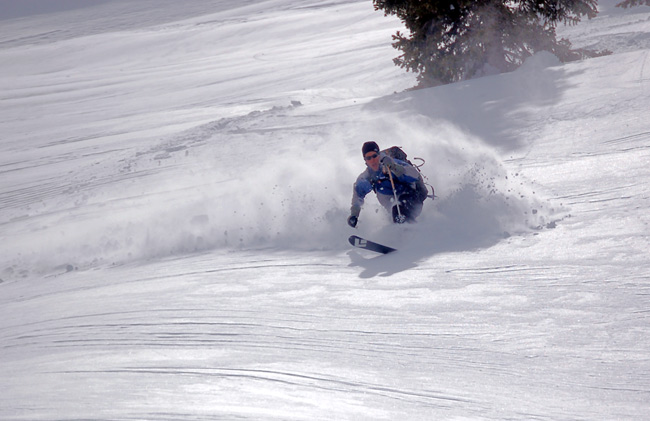 Snow:
A good melt off had occurred in the last coupla weeks and the lower trail was bare. No new snow was observed to around 8500' with amounts increasing to around four inches at upper elevations. The old surface was well frozen to breakable on the off aspects, with a styrofoam old surface on the shady.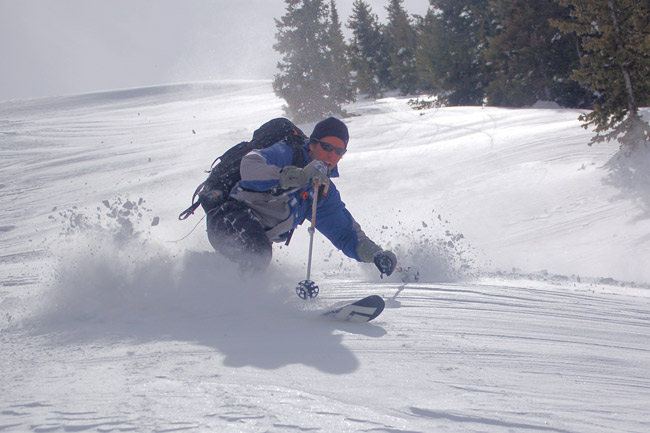 The wind had caused some scouring on the northwest facing with patches of drifting on the north and upper northeast facing. Slide activity was limited to some smaller surface sluffing on easterly aspects, mostly off the ridges.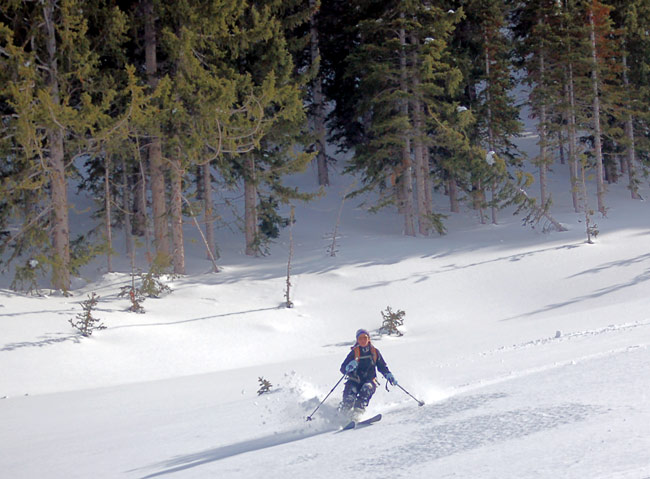 Apparently another slide ran down the northeast face within the last few storms as debri piles were evident on the lower path.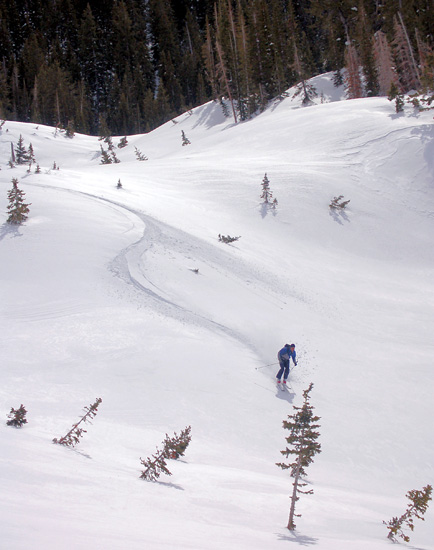 It didn't appear warming was a factor as no slides were observed on southerly aspects across the canyon. No other signs of instability.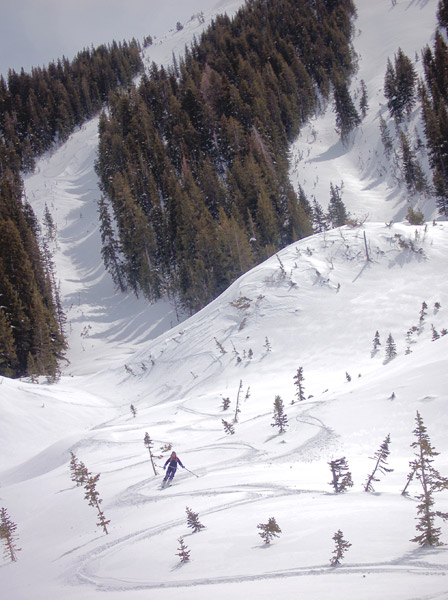 Ascended gaining the earlier route, continuing to near the summit. Descended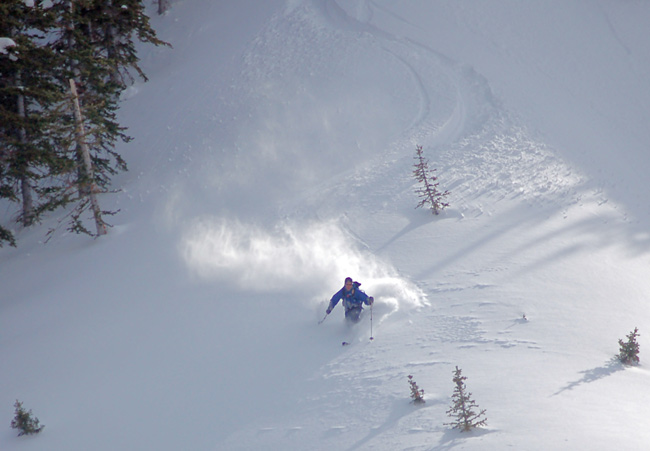 the northeast facing to the flats.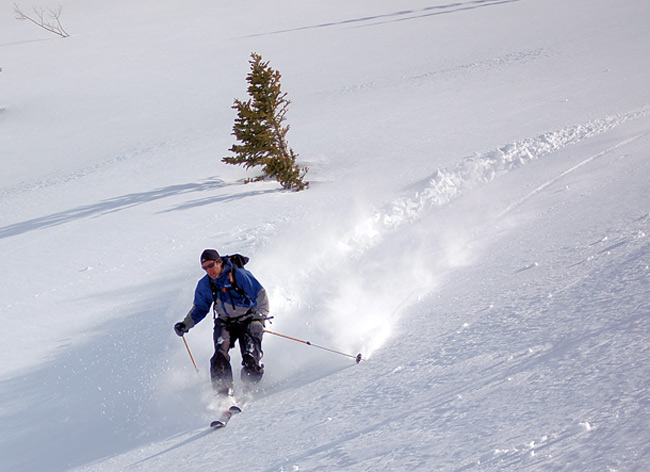 Ascended and descended from the north ridge saddle west facing, gaining up track, continuing the descent to Alpine.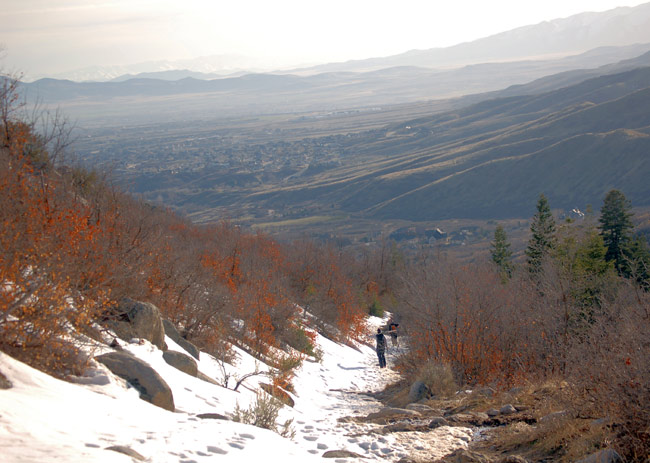 Bottom Line:
The snow is stable with hazard related to warmer temperatures and some isolated newly formed drifts at the upper elevations from the observed southerly wind.
---