March 9
Location:
Stated on the Porter Fork road ascending to the end, taking the West Porter cutoff and ascending, eventually to the west ridge. Continued along the ridge to the top of Apex peak,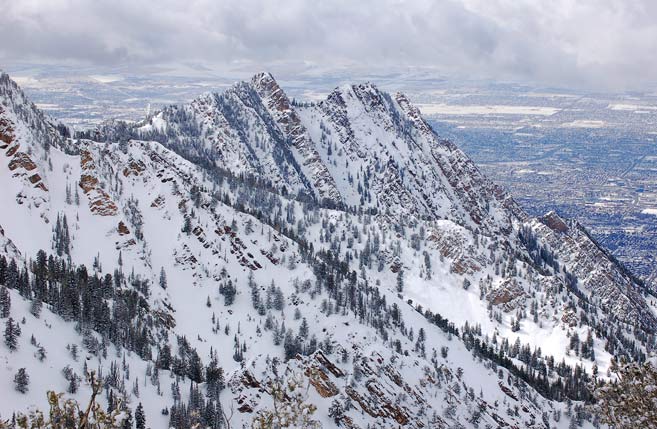 Snow:
There was about four inches new overnight, with an additional three or four from the morning showers. Total of 12+. The intense morning precip initiated a widespread shallow slide cycle in West Porter. Slides were running 2-6" deep, entraining most of the available new snow and taking out the full width.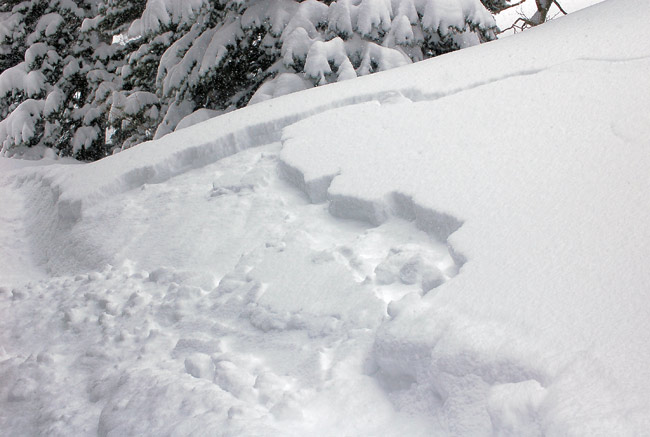 Ski cutting produced a slide in the north chute entry of Neffs.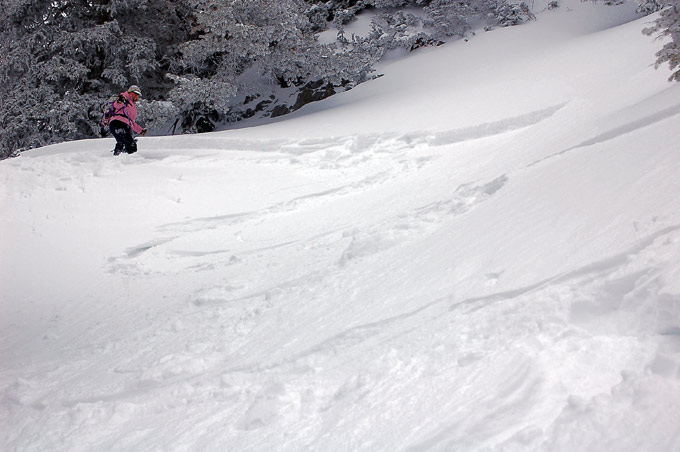 This spread, with release to about 100' taking out another chute to the east. It was 4-8" deep running several hundred vertical to lower angled terrain.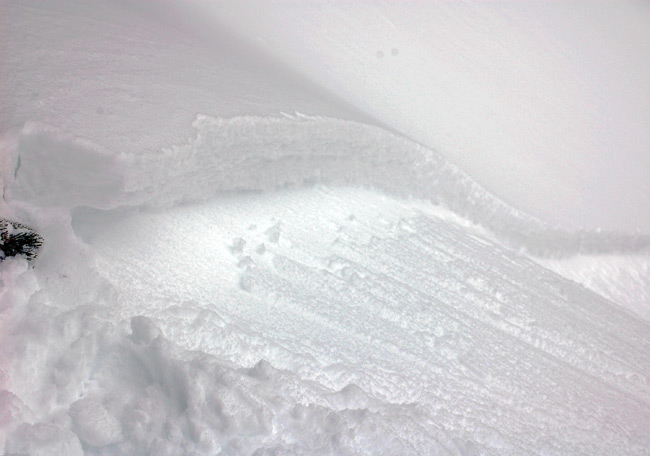 descending the north facing chute to the flats, then the second pitch.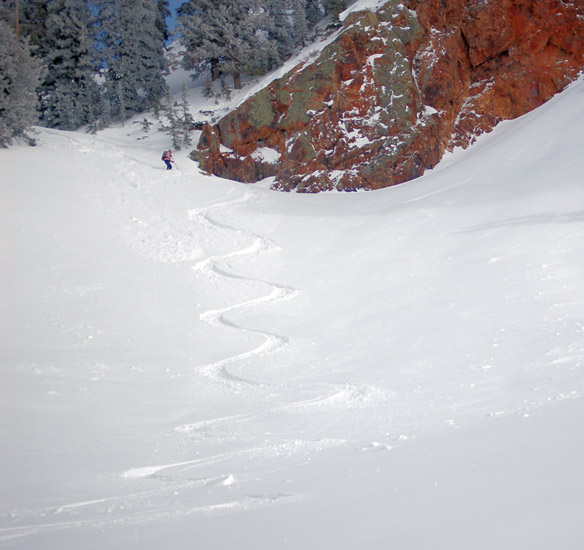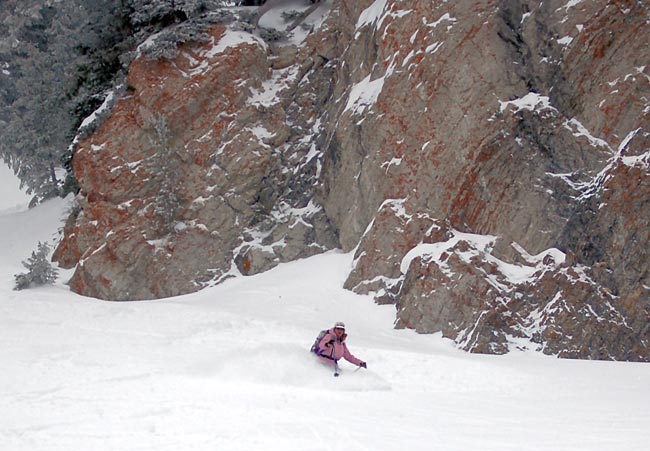 Ascended the north facing slide path, taking the upper cut off to the west. Descended the northwest facing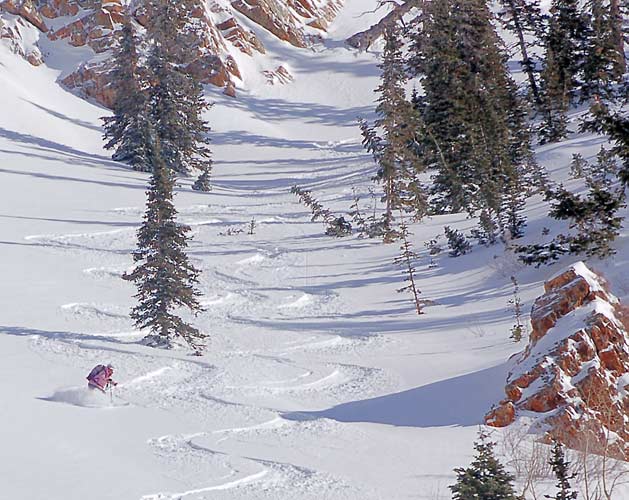 continuing down and out Neffs.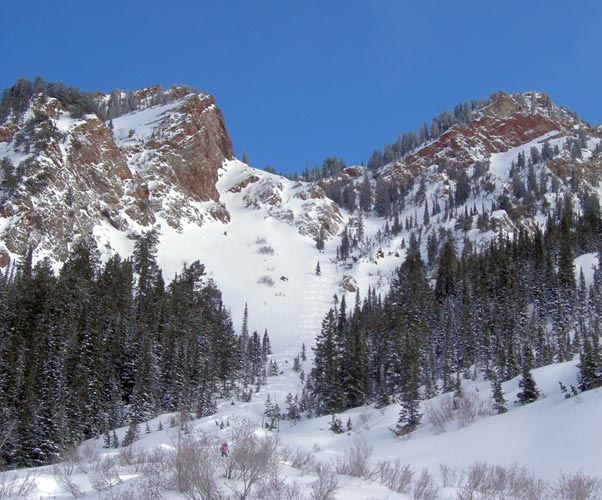 Weather:
The day began with heavy snowfall. Along the ridges winds were from the northwest gusting to around 20mph. Decreasing with clearing. Cool temperatures.
By afternoon the new snow instabilities had mostly settled or were at least much less sensitive.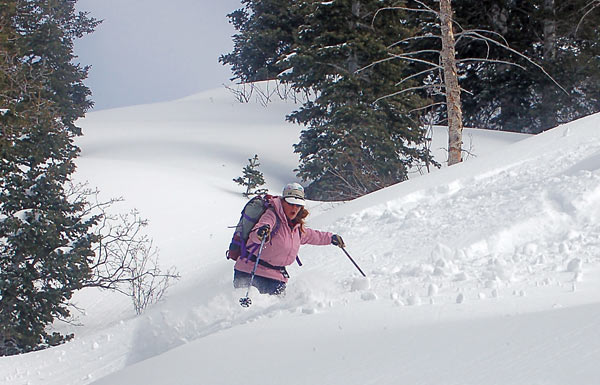 Bottom Line:
The hazard today was related to heavy snowfall with a density inversion, perhaps at yesterday and today's interface. That layering, should be mostly stable with any new hazard linked to wind speed, new snow amounts and or sun.
---
March 10
I went on a dawm patrol with a friend to Gobblers making two runs, the first on the Dead Snag.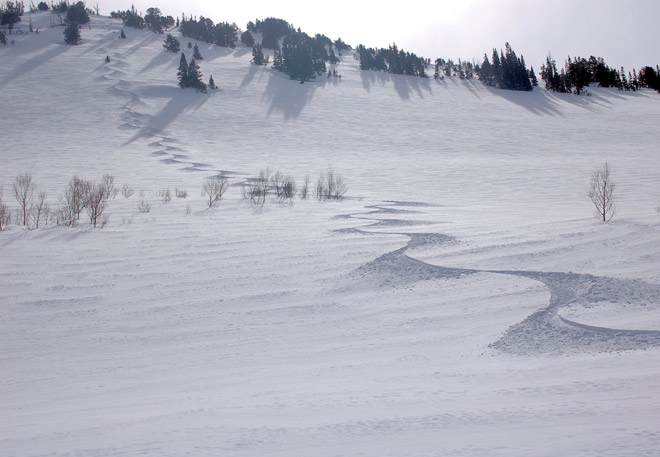 The second run was offa the top on what I call Anna's line.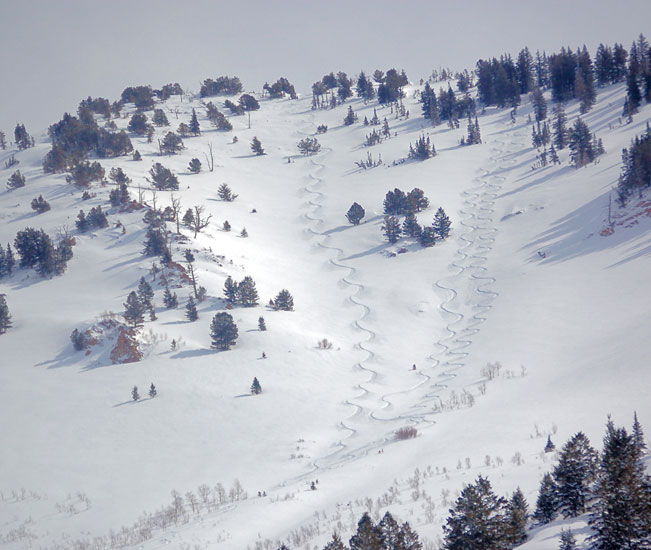 The snow is stable.
Hazard would be limited to wet activity and isolated active wind drifting.
Zoomed photos of Broads, Mill B South and Mineral showed the most activity in Marieto? in Mineral, with a large large sluff slide. Activity in Broads and Mill B South was limited to point release sluffing at 12:30 p.m. Skiers were descending south east facing Raymond at that time, with no consequences.
---