November 30
Gambrelli on the warm up in the bony east bowl.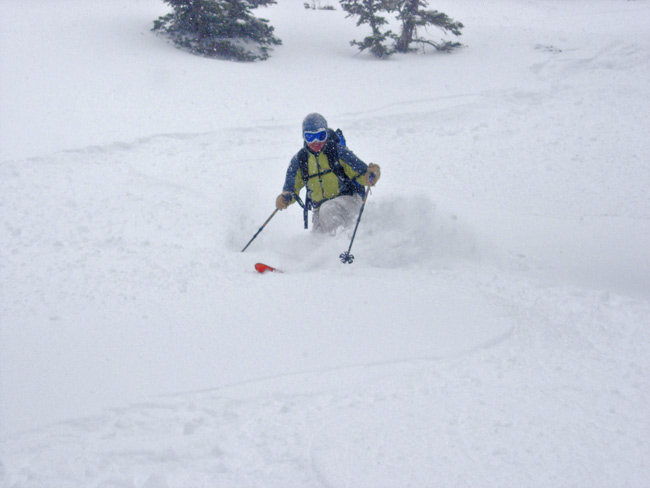 Location:
Started at the upper Albion parking and took the by now common route into Grizzly Gulch continuing up to the east bowl of Silver Fork. Descended the first pitch from the shoulder. Ascended to the saddle continuing west along the ridge for a descent of Over Easy.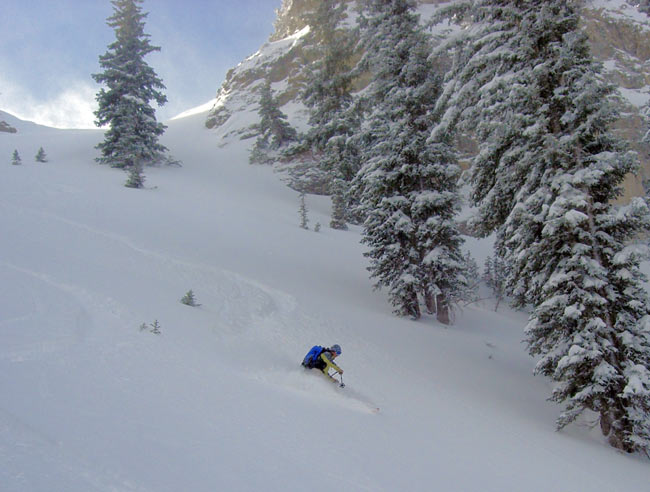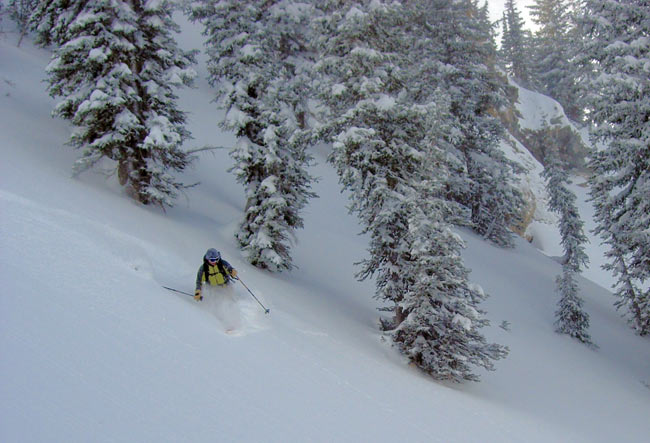 Ascent was repeated for a descent of Down and Out into the main west bowl of Silver drainage.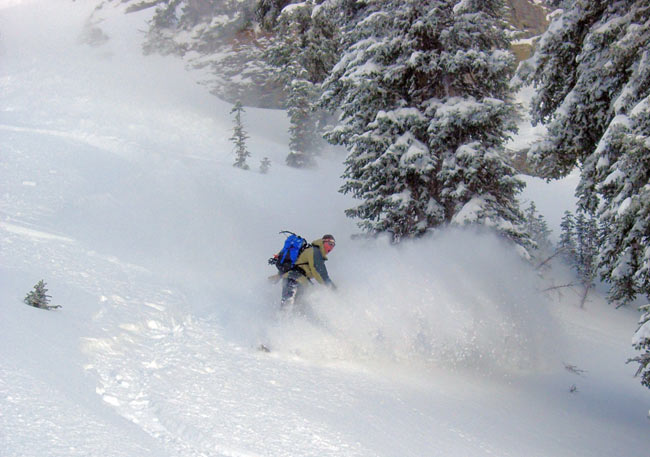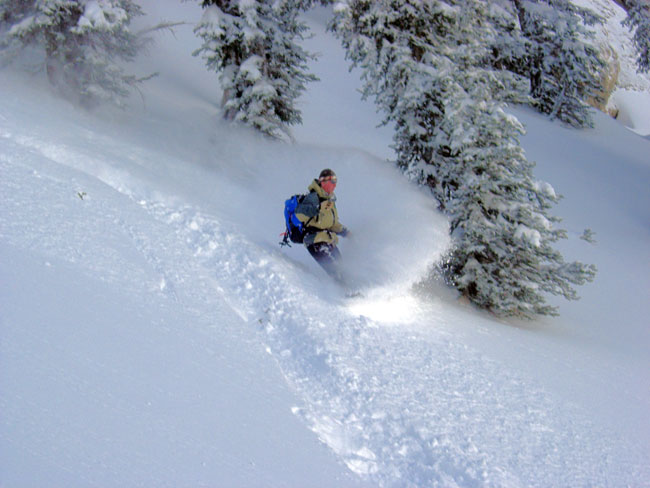 Snow:
8-10 inches of new snow moderate density created just enough load and just enough of a slab to produce significant collapsing and a number of pockety avalanches in the north facing gullies in and around Over Easy.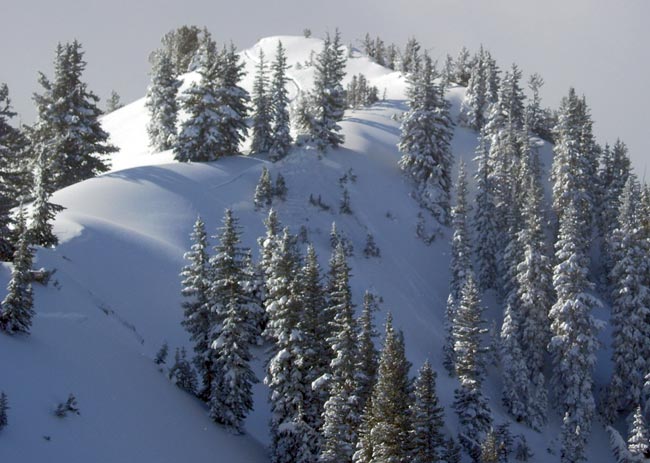 I'm thinking four separate slides came out in pocket with 7 different skiers. These were up to about 24 inches deep and the largest may have been thirty feet wide. They were all sliding on the faceted snow prior to the most recent storms.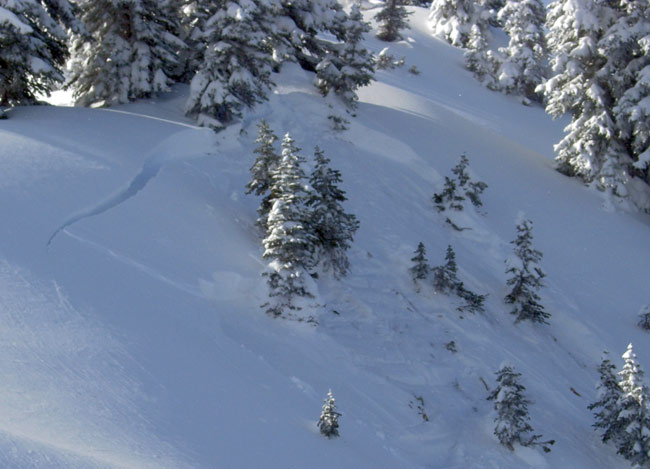 Other aspects had much more stable snow conditions with no collapsing noted as did north facing which saw heavy skier traffic after the last storm.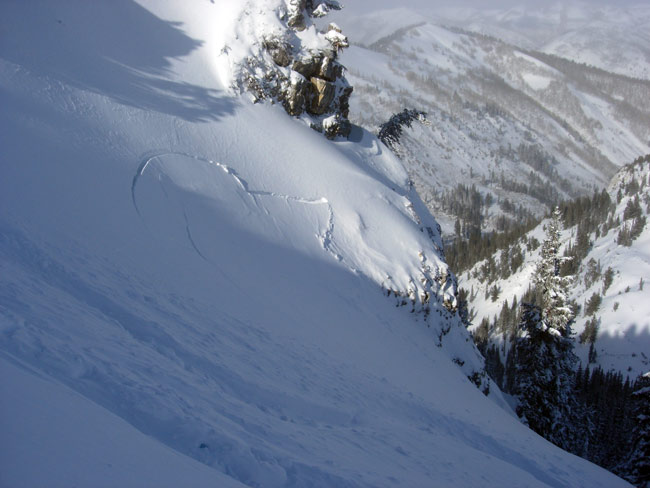 Ascent and descent of the west bowl. Ascended again and descended the Oingo Boingo coulior into Days fork. Ascended the two dogs route to the ridge traversing for a descent of Toledo bowl to the guard station.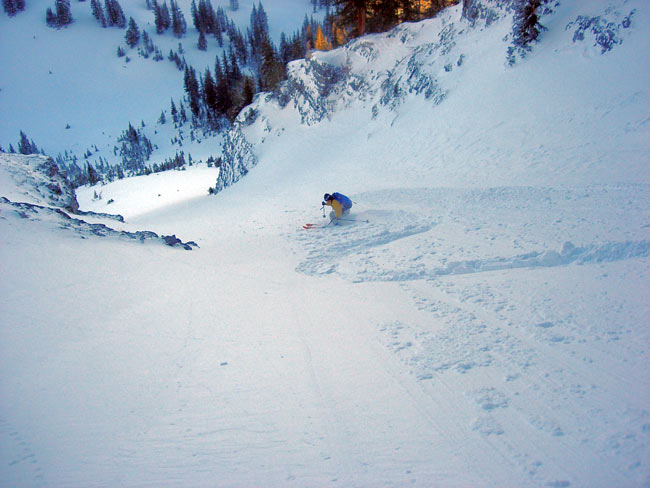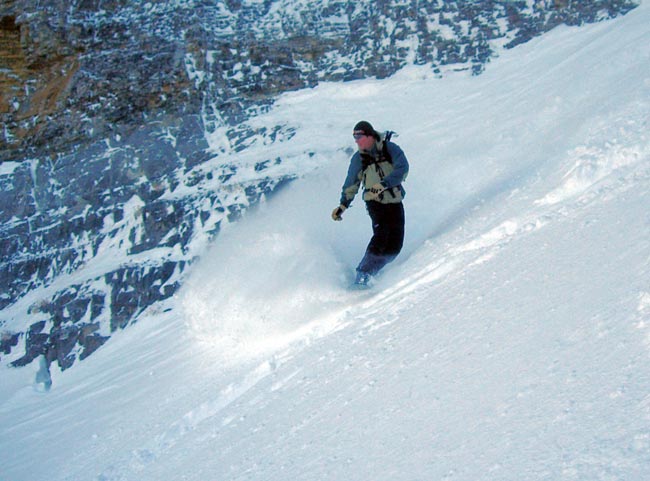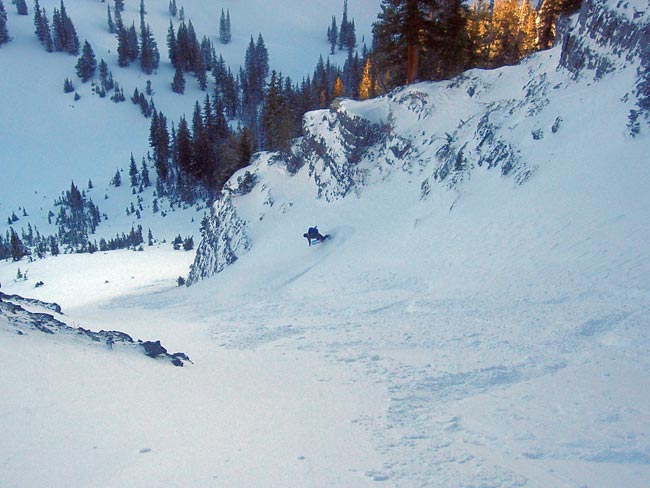 Bottom Line:
With the forecasted winter storm watch, wind and more snow I'd expect the avalanche hazard to increase and potentially become more widespread on buried faceted layering particularly on sheltered north facing.
---