November 6
Location:
We started at the upper gate In Cardiff Fork and ascended the road all the way to the old mill. Left the road, bushwhacking and rock hopping into the upper basins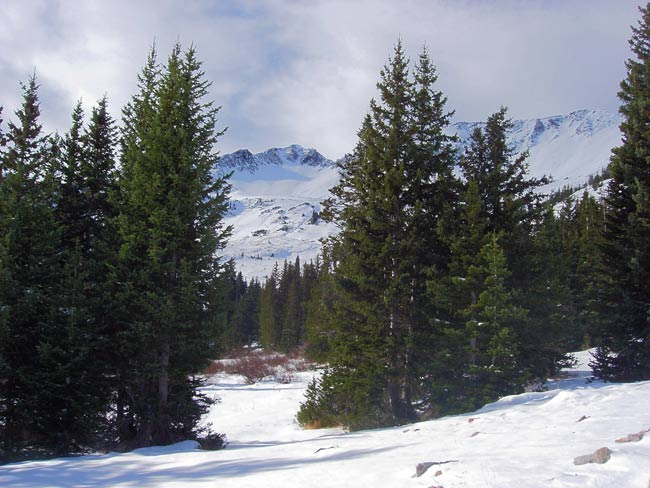 ascending the south side to just below the chute on Cardiac ridge.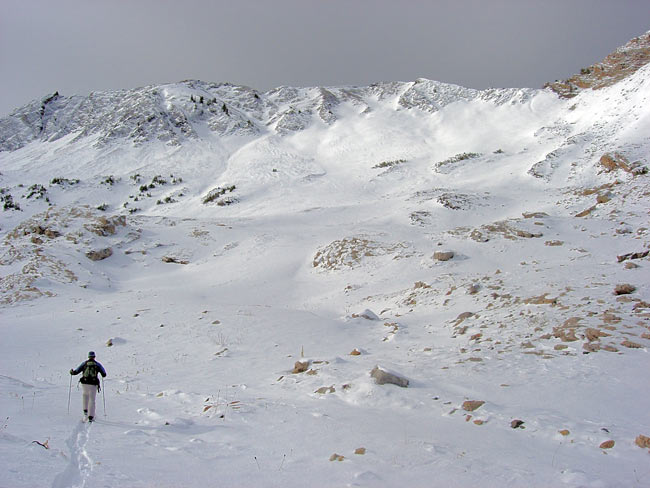 Descended almost to the flats.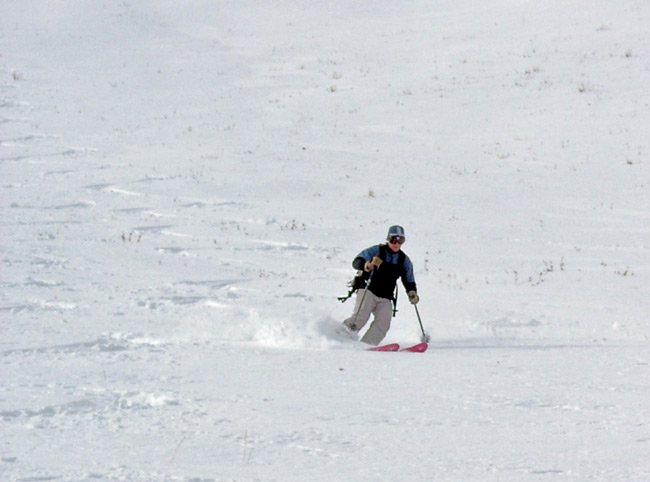 Took a different route, heading south and ascended into upper Cardiac bowl to just below the upper chutes.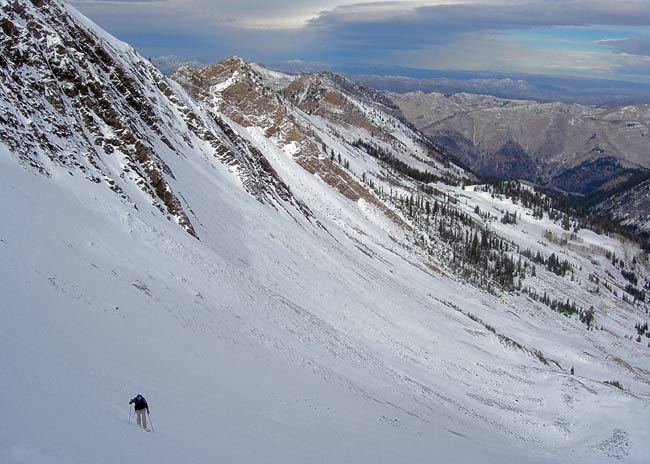 Descended and continued down via the farthest east gully before Little Superior buttress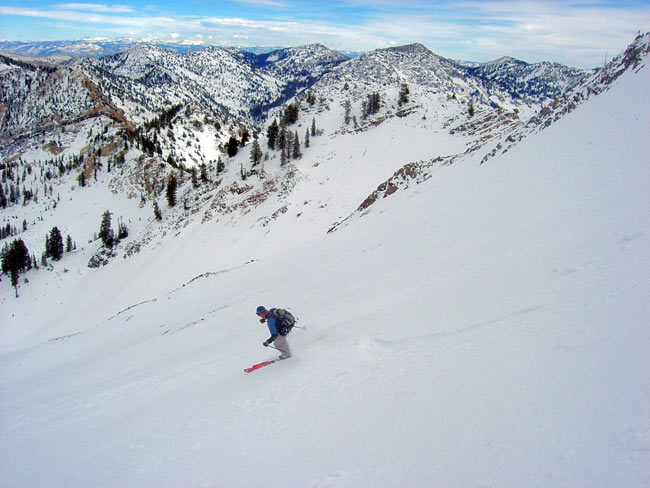 continuing by following a low angled ramp through the lower boulder field to the little bowl above the old mill, where skis were removed for the walk out.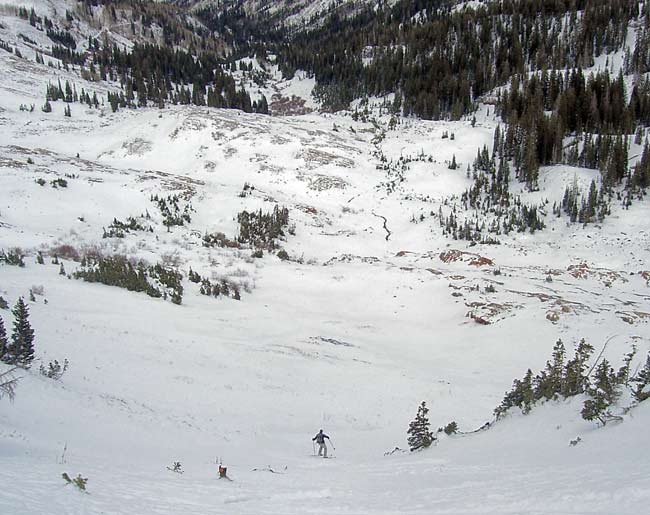 Weather:
The temperatures were mild, warming during the day. Winds were blowing in the 15-25 mph range, had and were moving snow. Skies were overcast to cloudy most of the day.
Snow:
There were a couple of inches on the road, allowing ascent in the morning, which melted during the day. Higher up we found 12-16 inches or so in the upper basins. There was a fairly widespread zipper rain-rime crust on the surface, just below or blown away in upper Cardiff. The majority of the new snow was graupel and it had pooled in lower angled catchments. Wind drifting was also common, variable from hard slabs of 30% to scouring to dirt and rocks. We wandered at will through the mess, with little evidence of active slabs.
Poking around in the layering, revealed snow near the ground, damp, with snowballs easily formed. Above is a variable amount of drier snow, which may have some limited faceting and the most recent storm, blown around, above that.
Bottom Line:
Snow remains stable, with hazard limited to shallow wind drifts in steeper terrain and slip sliding around on the marginal snow cover.
I'd expect the hazard from any new snow amounts to be related to bonding of old and new snow layering and maybe stumbling into one of the old drifts.
---