April 25
Trying once again to escaped the rain snow mix, I returned to Alta.
Found, perhaps an inch of fresh over a somewhat questionable refreeze.
The sluffing problem from yesterday stabilized, leaving the pinwheels and rollers.
I watched the back corner of the Devils Castle traverse next to the rock cliff, roller with just a few minutes of sun.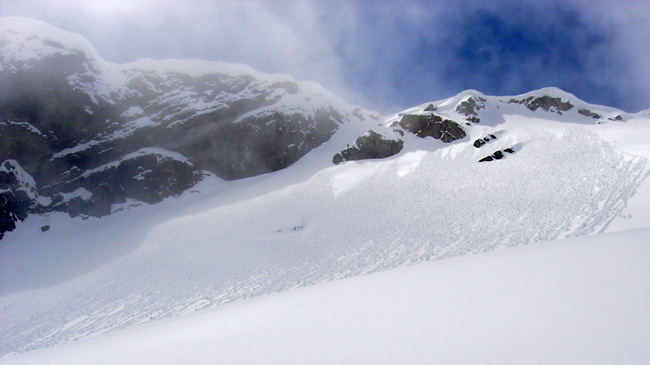 Cinnamon rolls?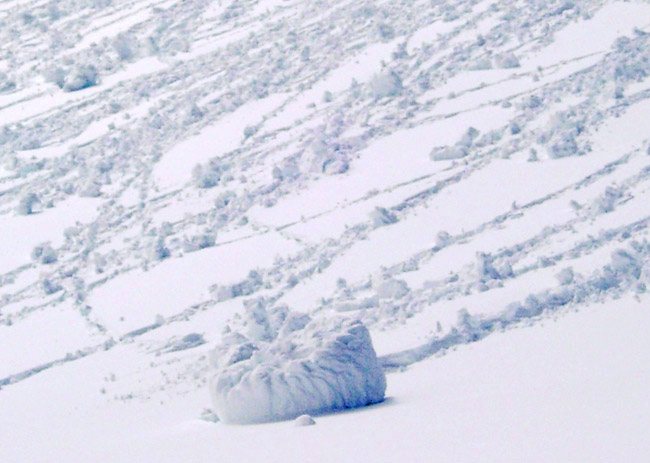 Climbed the Devil's Elbow and then skiinned up Baldy for a run down the main chute. Several others had passed before, leaving a somewhat firm base under the rollers and shallow slush.
Ballroom rollered easily, decreasing as the angle did.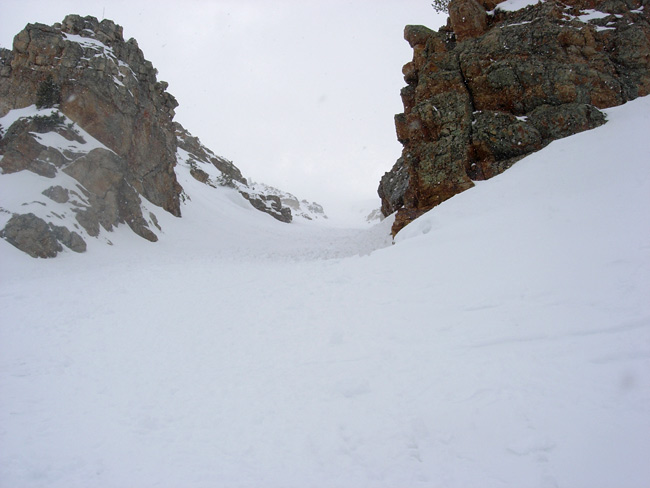 Upper Greeley also produced some large rollers, best avoided by double fall line skiing, since ya didn't wanna get knocked over by one.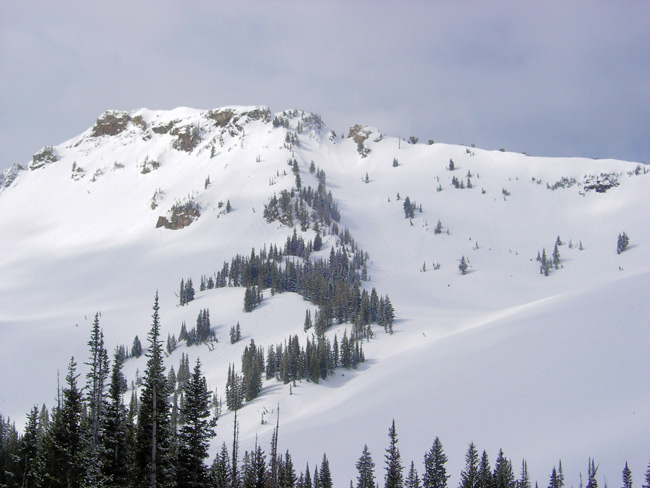 backside-high greeley, eddies, gunsight, and upper greeley bowl
The last storm has settled out.
A good cold clear night would likely allow some corn skiing on the south facing, but the indication is a marginal refreeze and some clouds through Thursday, when the snow should finally cool.
Driving down the canyon, a little shower had a rain level at about 8'000 feet.
The Y, Ynot and Perla's (Coalpit #4) had all spit up, sometime during the day, along with numerous other obscure paths at similar elevations.
April 26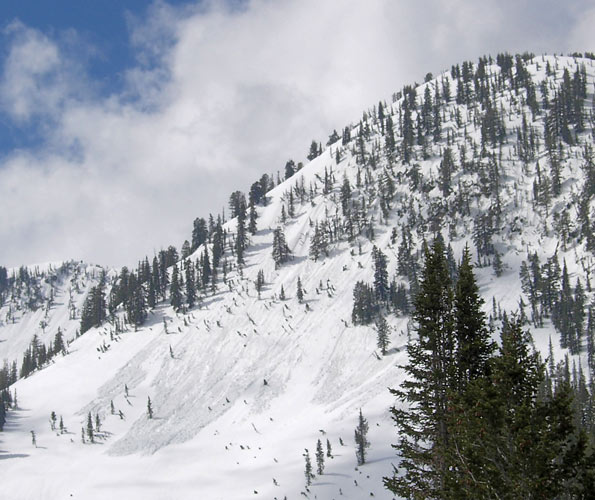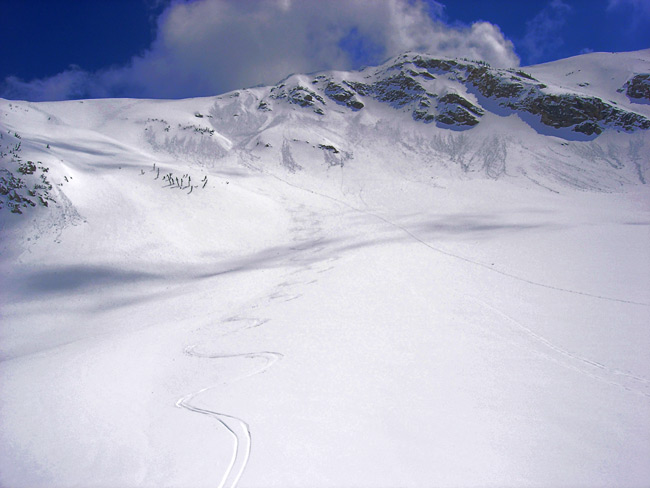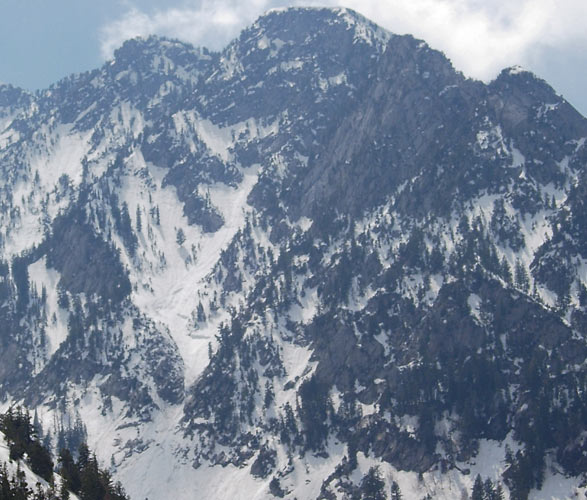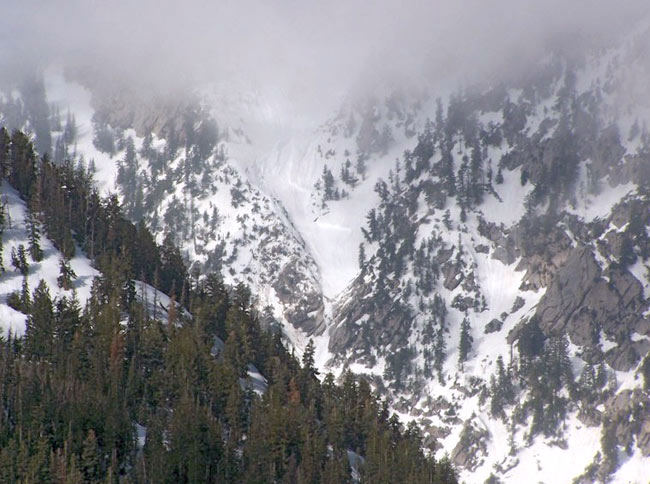 photo credit APD
April 28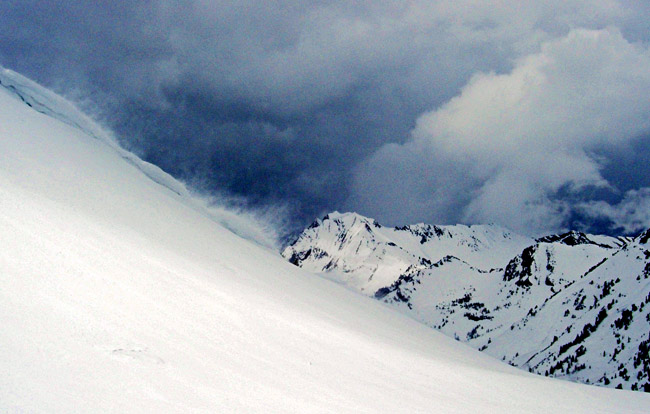 ---