February 17
I went looking for a couple of slides I'd heard about in the
last couple of days, finding more than I'd planned.
There's a little confusion with the naming.
This is Toots to Boot.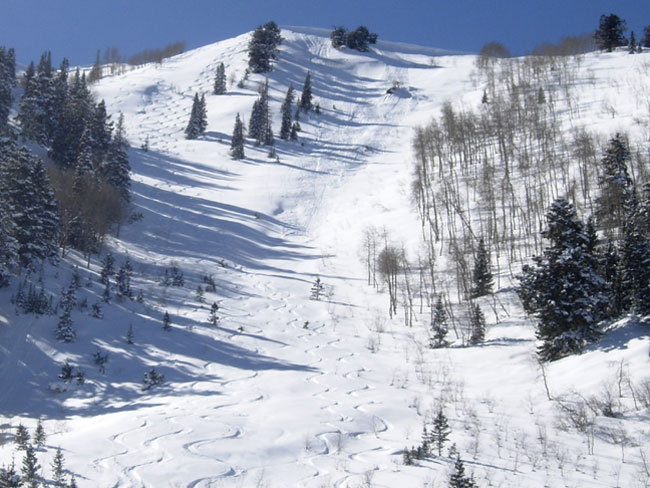 This is Toots Sweet. The slide was triggered on Tuesday the 15th. What's interesting is the second slide, seen on the looker's right.Wondering if this ran sympathetically with the larger slide, or was remotely triggered on the escape down the ridge.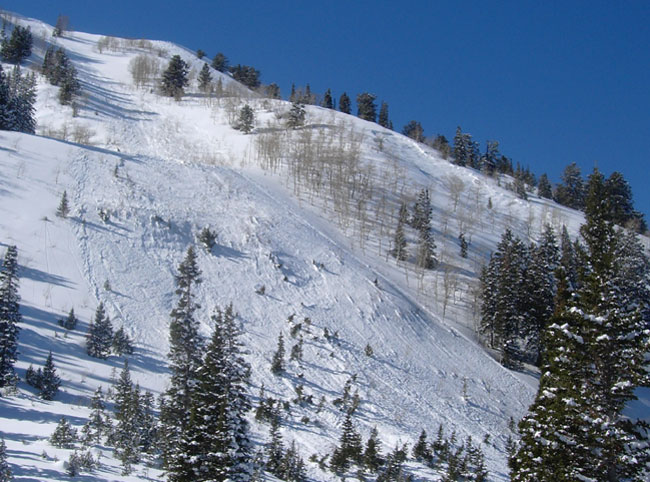 Slide started three turns in, with a ski cut across the top not doing the job.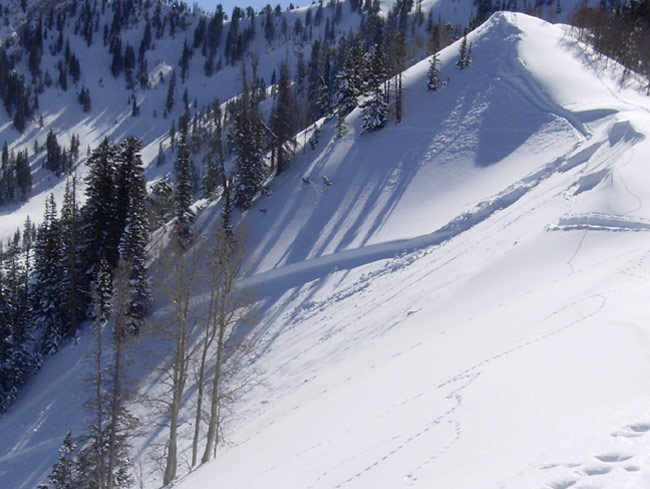 A view from down the secondary ridge.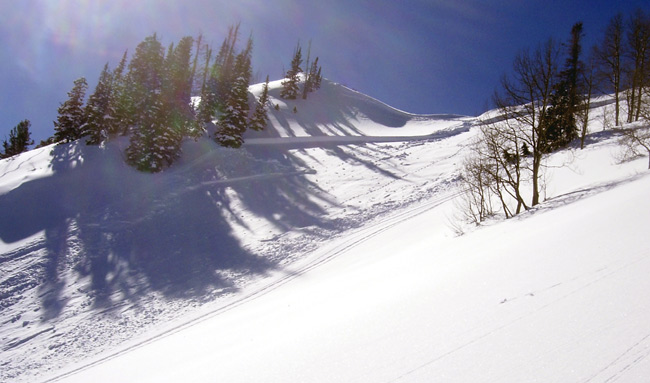 Walked out of Alexander Basin and up the ridge to the Cabin Run on Gobblers.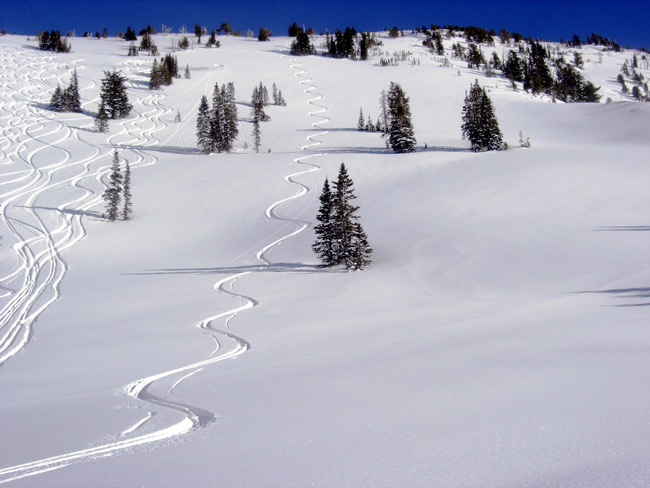 For some reason, the whole looker's right was untouched. Fine with me.
This slide was explosive triggered, also initiating the slide seen to the left.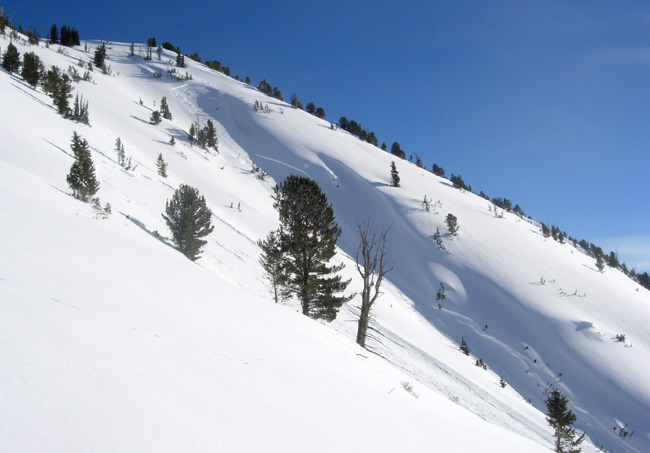 This slide appears to be triggered by skiers traversing for clean lines.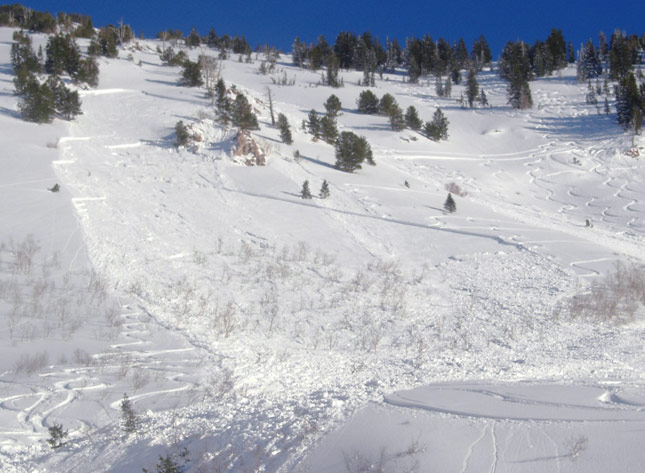 Showing three of the four slides on Gobblers. The looker's right, triggered yesterday afternoon and the others today.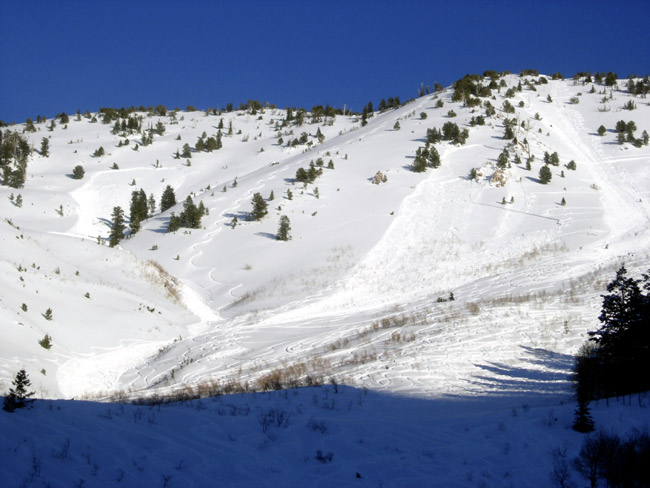 A slightly different view shows the slide yesterday, and all the tracks traversing into the slide today.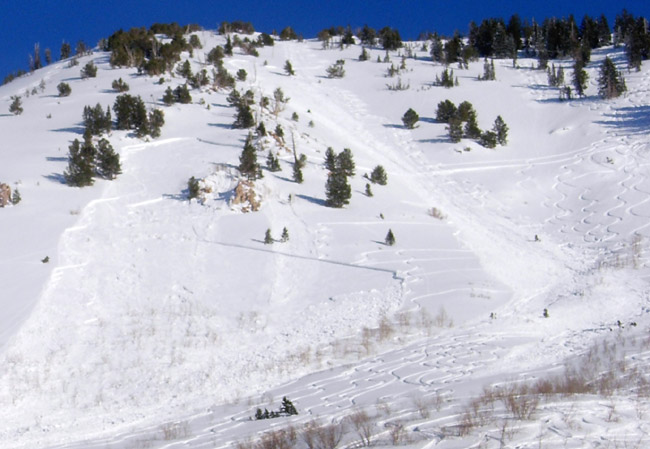 Looking back with alpenglow approaching and all the tracks and avalanches in view.