February 13-14
Sundays are heli free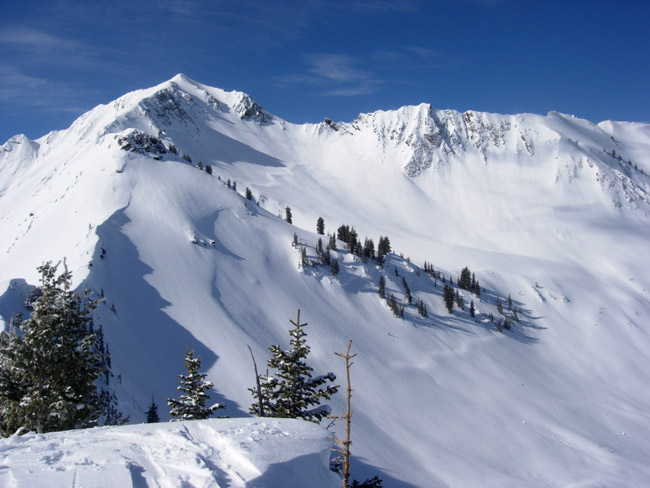 Yesterday was doom and gloom, but the skiing wasn't bad,
started in Little Cottonwood and exited out Millcreek.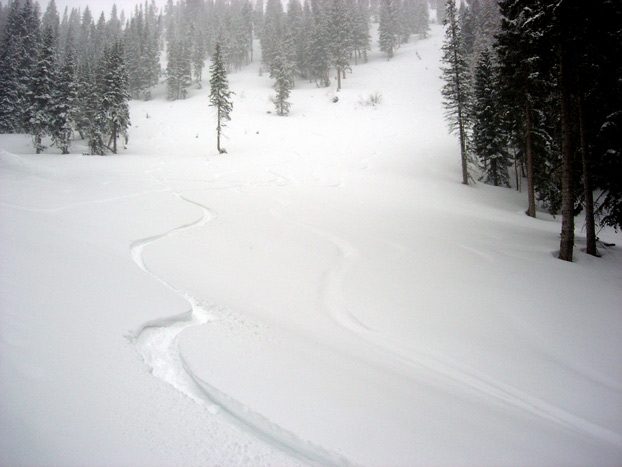 Running a little late after the tri canyon tour, I caught the 9 o'clock bus.
Funny thing was, so did a lot of other people.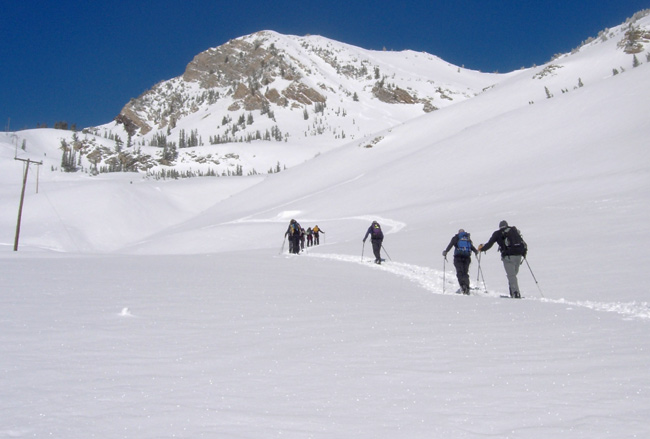 We joined forces for a little while, with a group size of about 9.
That's unwieldy, everyone knew it, so the group quickly split in two.
Part of the group headed up Toledo, the rest of us went to Cardiff Pass.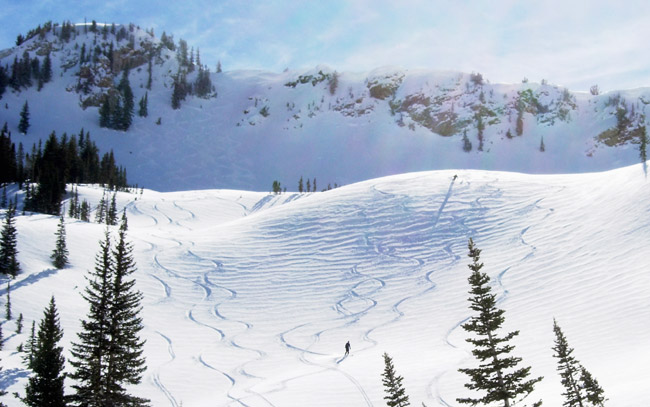 We skied into main Cardiff, findig the north facing a bit wind affected.
Looking over at Cardiac ridge, it was obvious the glide crack continues spreading.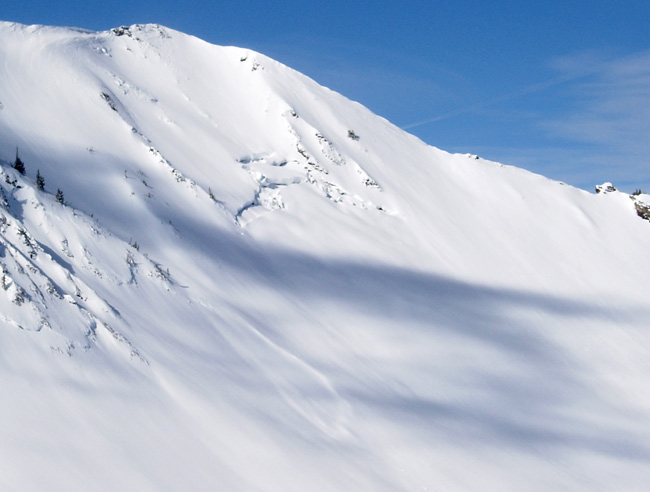 That needed a closer look.
First, being gluttons for bad snow we headed up
Cardiac Bowl for another run of wind damaged.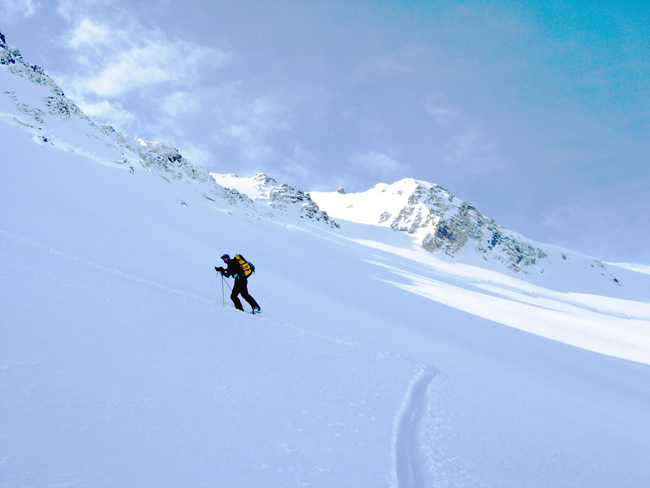 The lighting went bad for the rest of the day.
Whaddya do?
Jumping the crown in the bowl was required for a descent off
the top, with Cardiac once again skiable after the big slide in January.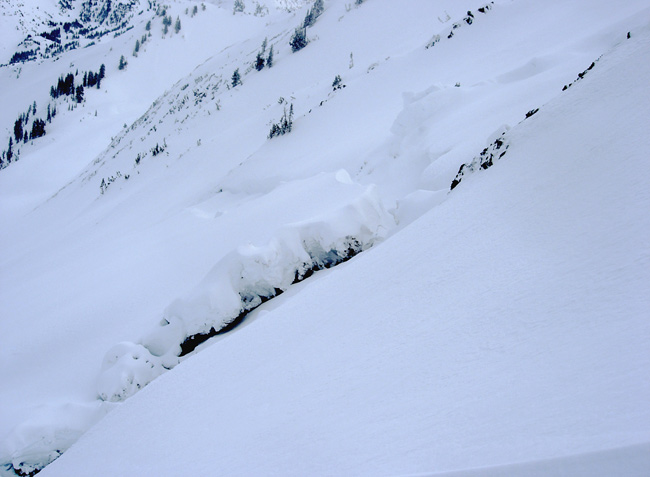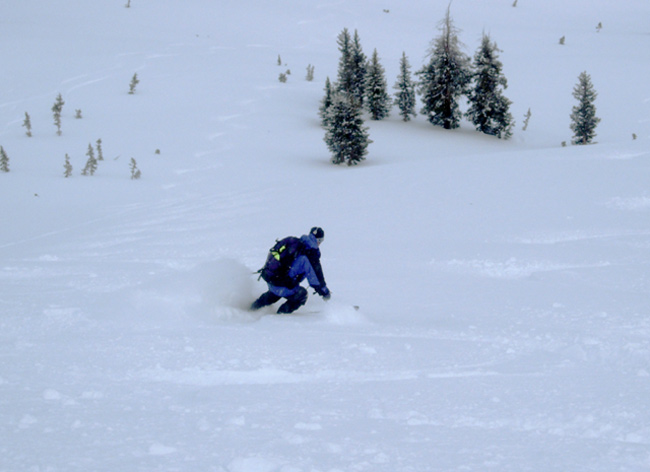 Mondays are Heli Free