Sunday Service
Sundays are usually spent worshipping in the church of the pines. We planned on that, but got a little bit lost and ended up in the alpine.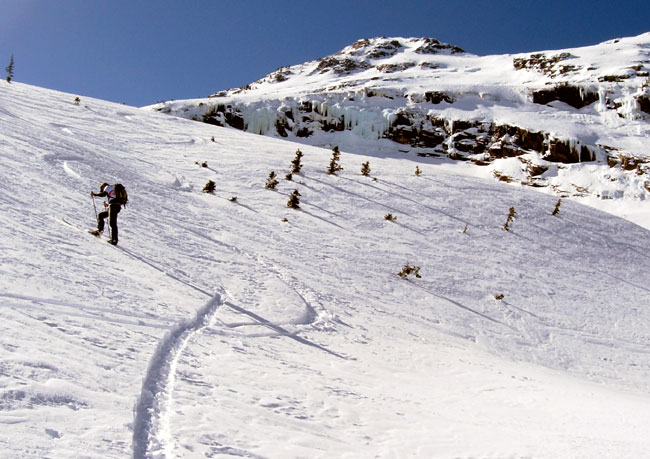 Strolling along just fine, when we noticed a sign.
Revelation perhaps?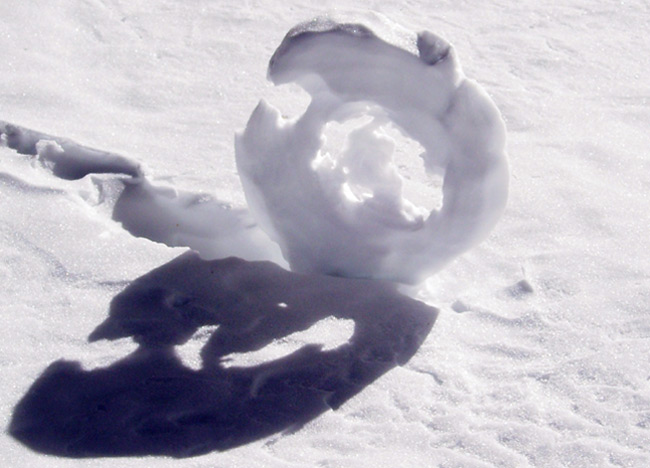 Shrugging it off, we continued onto a ridge and descended into another drainage.
Standing there wondering what to do, when a light shown down from the sky illuminating
the top of a gully.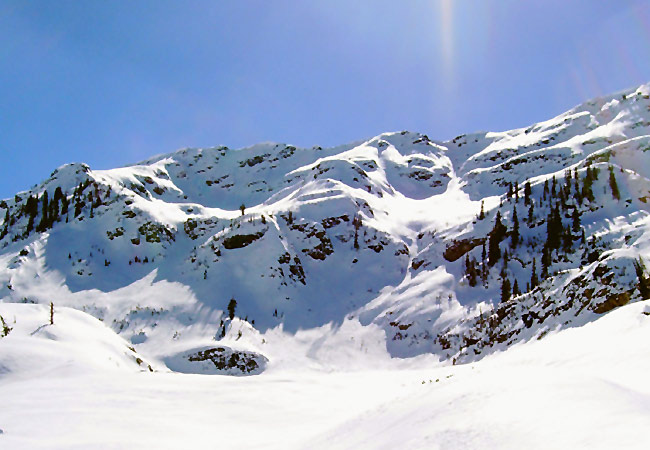 A second sign indicating a possible ski run?
If that wasn't enough, an apparition appeared to guide the way.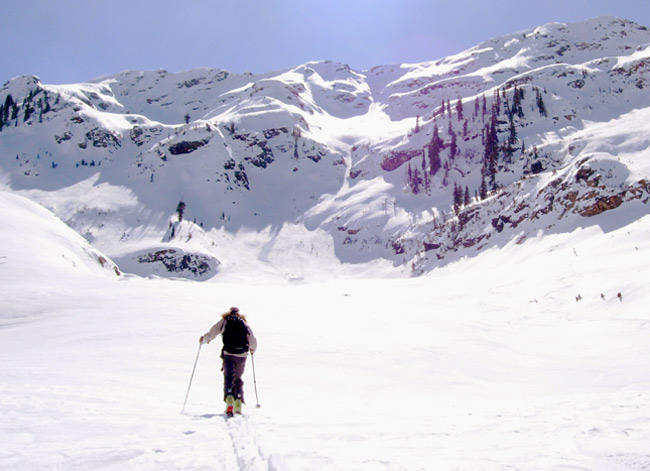 Well, enough is enough.
We figured it was going to be a mystical day and followed. The route was not without hardship.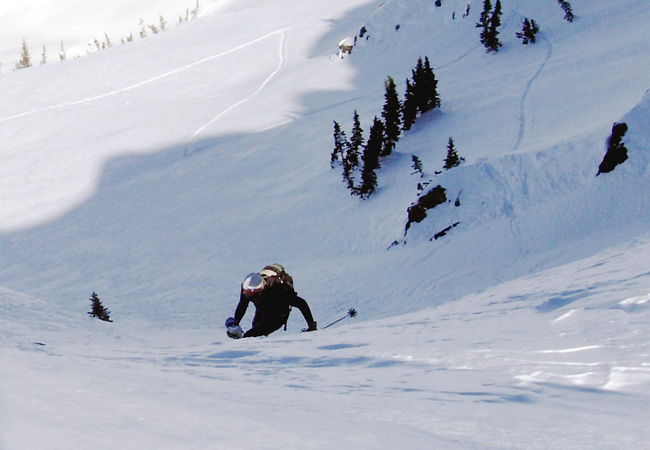 But after gaining the top and starting down, we discovered wind packed, settled powder.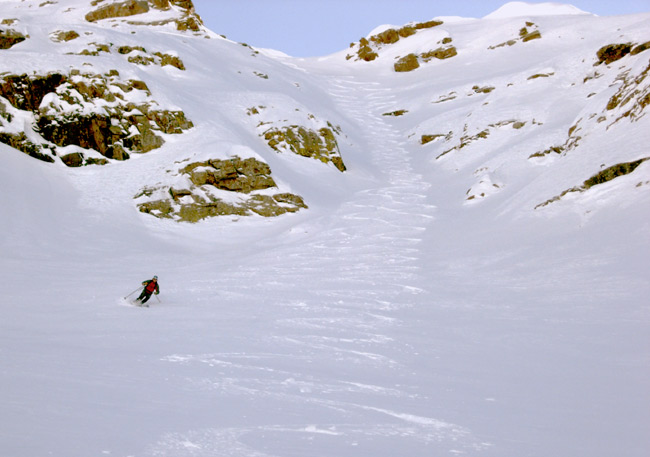 It didn't continue for the entire run, in fact, the middle choke was boilerplate,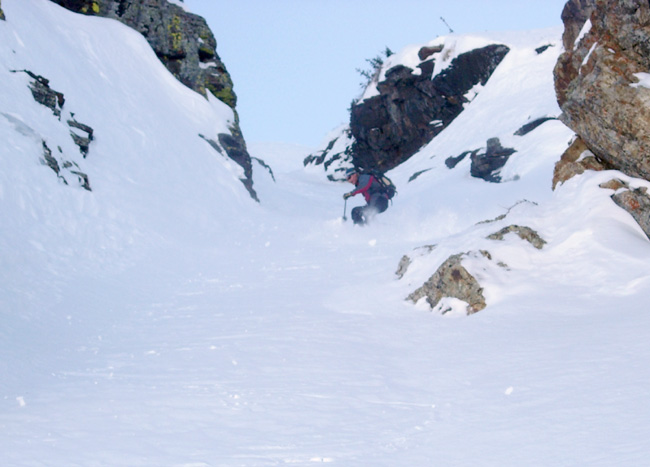 and breakable crust was encountered below that.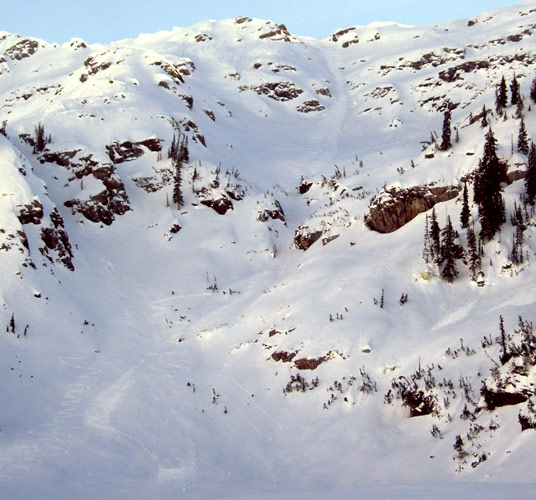 The runout turned out to have settled powder once again, providing a very nice and somewhat unexpected 2000 vertical in the alpine.
Went back up and did it again, a slightly different line, skied out, thanking whoever for the pleasant Sunday above the pines.