June 10
I got the latest in Voile Vp2 bindings mounted on my little snowlerblades. Couldn't wait to take them for a spin.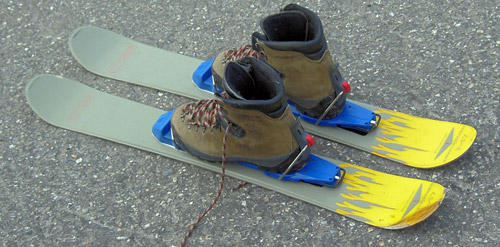 Started with a warm up on Greeley Hill, then headed for Devil's castle. Ran into Joni on the up and we skied a run together. My snowlerblade tracks are looker's left. The tracks to the right are a vicious double fall line from one side of the corner to the other made by an unknown skier.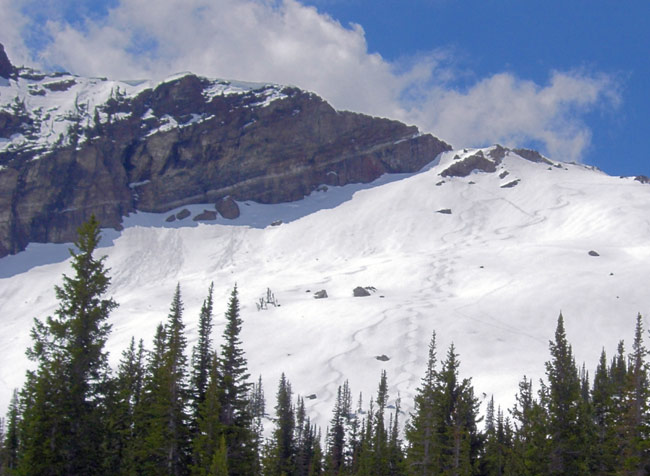 Climbed Sugarloaf with Joni, continuing up Baldy to the main chute, for a possible first freeheel snowlerblade descent with hiking boots.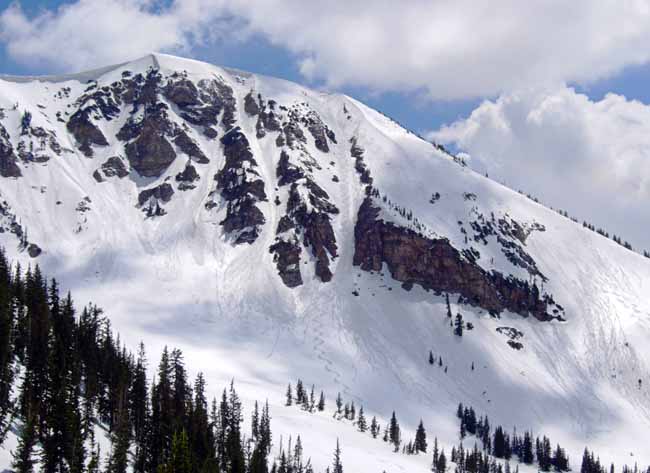 Watched a fellow traverse across and ski down the little chute, taking quite some time. Later found out it was tele mark from the Ttips chat room.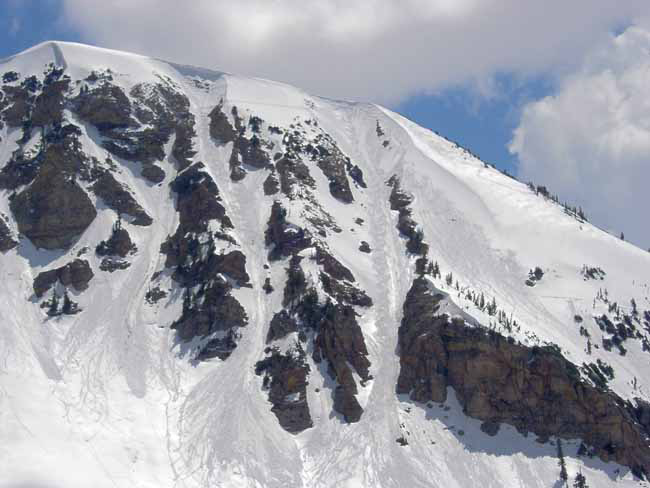 The bindings tour pretty good with hiking boots, with lingering resistance. I got hot heels, but no blisters. They oughta come in handy as the big snow year melts and spring turns to summer.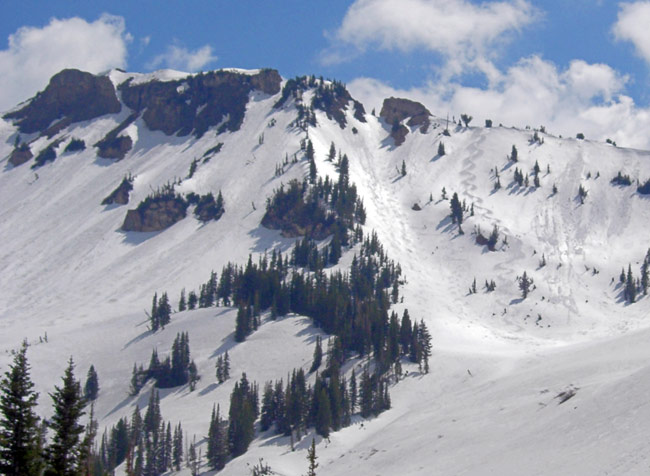 ---