June 12- Cold Fusion
Last weekend I went to Timpanogus on Sunday. While on the drive there and back, we got a good look at the north peak and the Cold Fusion or northwest coulior. I convinced a couple of people to return for a ski.
The weather remained iffy, so the early start wasn't required, because of forecasted cool temperatures.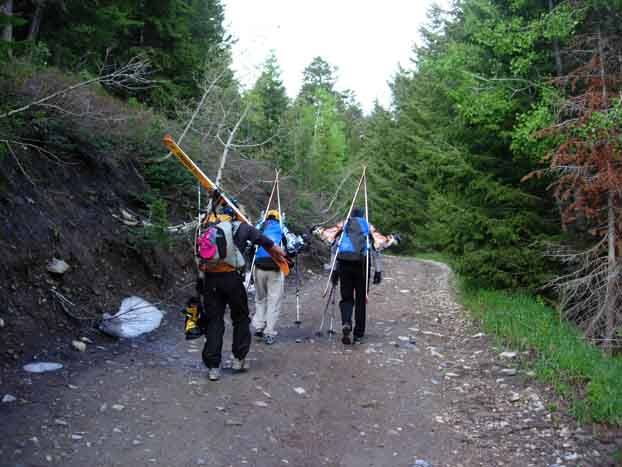 Usually, the gate to the Sagebrush flat road is open. That wasn't the case this time, so we parked and started the walk around and over to the bottom of the chute eventually putting skins on. There was a bit of route finding involved, but I knew the way from past attempts.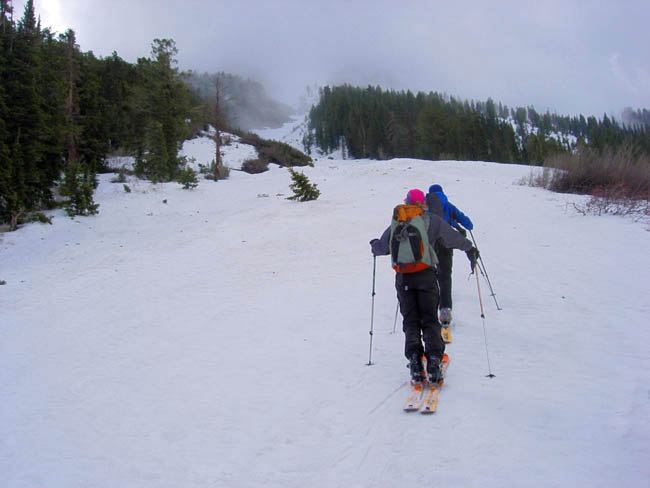 We started up with the top fogged in and weather headed our way.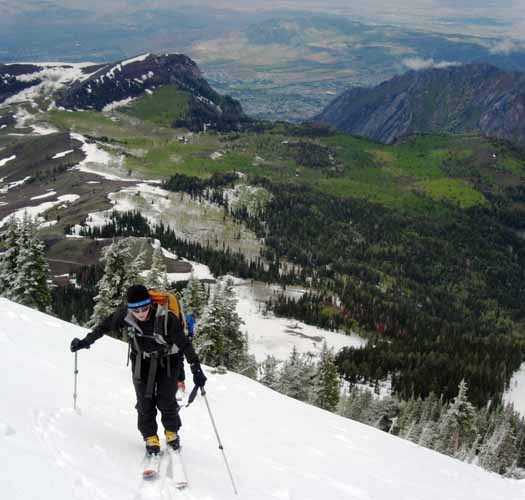 After a brief stop, waiting out a thundershower with thunder, lightning and hail, it cleared enough to skin up most of the way, with a little booting required at the top.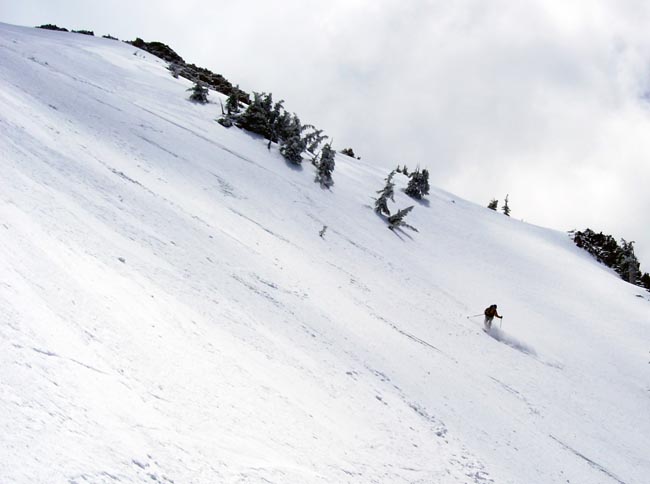 Skiing down was quite good, with a couple of inches fresh over the spongy old surface.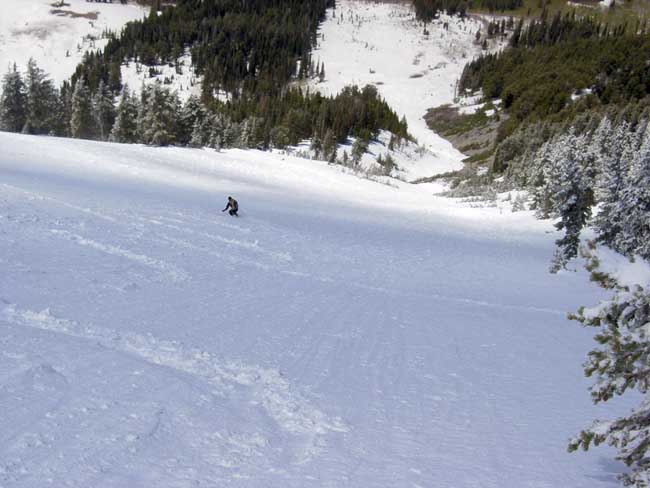 My friend Cheryl, along last Sunday, hiking, decided with all that snow, skiing was a better option.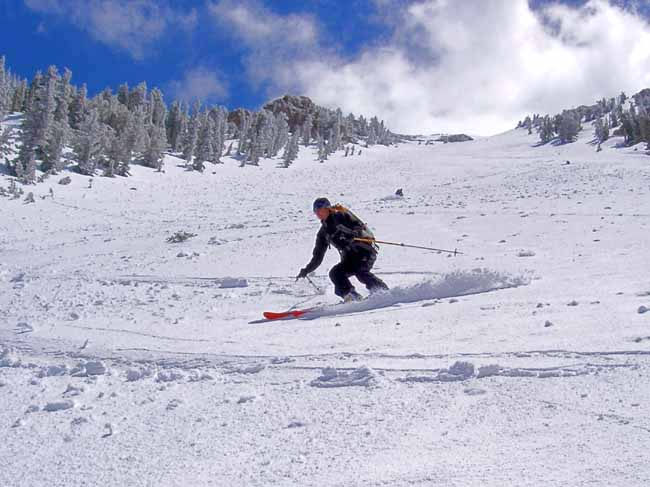 Mark was, as usual, in top form, banging out the tele turns.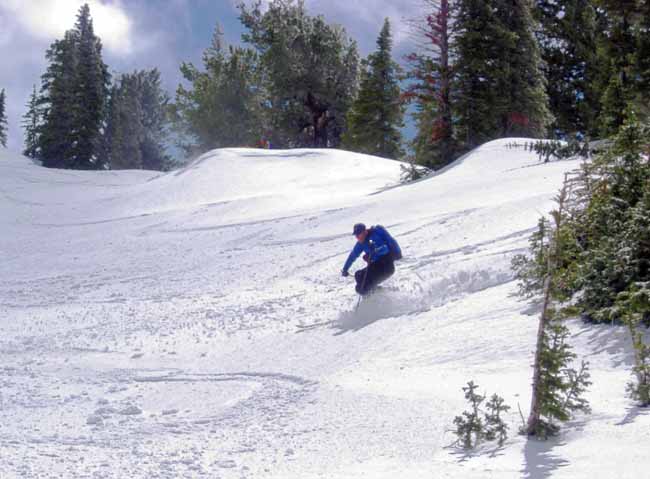 Since the snow was consolidated summer snow, gang skiing was the rule,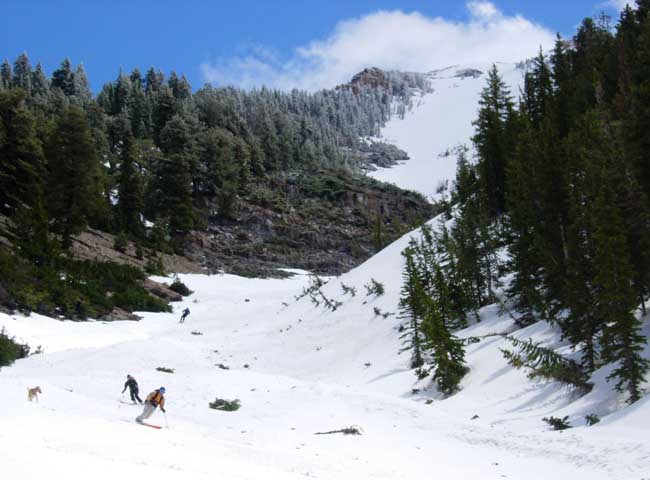 including Sheeba, the stick chasing dog.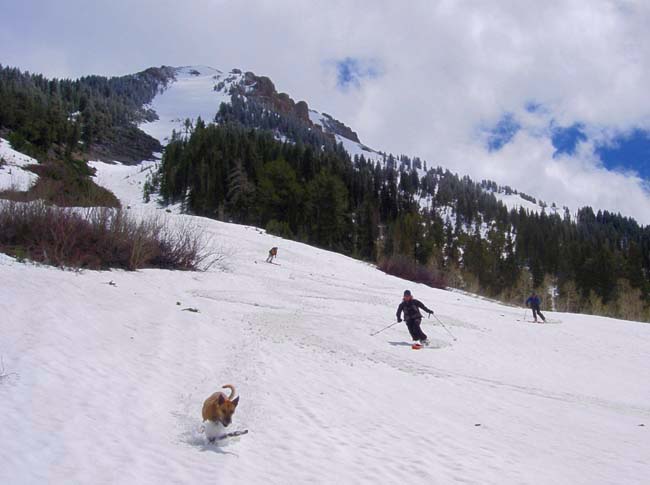 We finished the run, keeping the skis on for retracing the path back around to the snow covered road.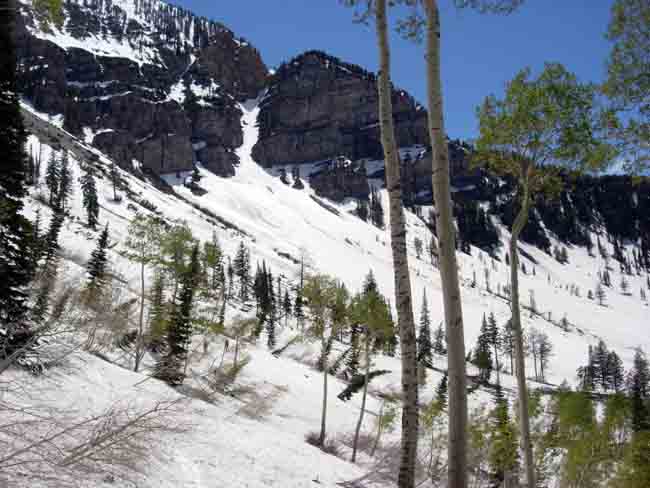 Hiking shoes, retrieved, skis on our backs, we returned to the car, after a good adventure and some fine June skiing.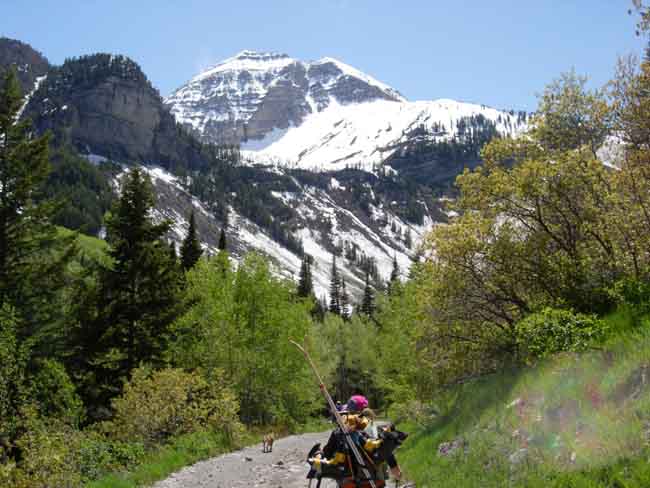 Temperatures are forecast to warm, throughout the week, so it may be a while, before I getta go ski again.
---