June 19- Alta to White Pine
Knowing that yesterday had cool temperatures and a likely refreeze of the snow, I gambled on the firm conditions lingering for a day.
I started at Alta headed possibly to White Pine.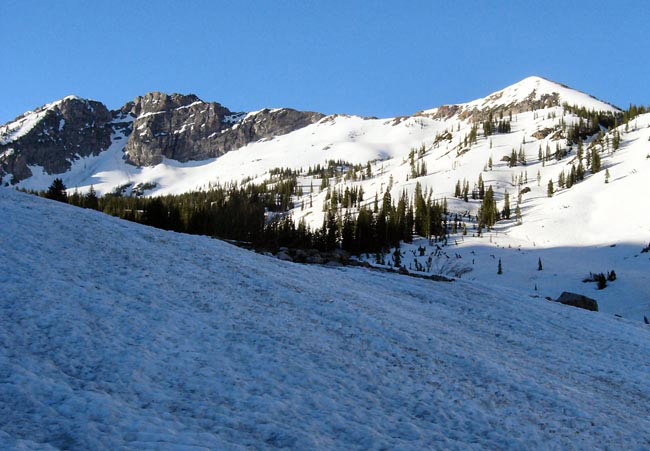 Dropped from Sugarloaf pass with a few turns here and there, traversing over to the base of Toad hill, otherwise known as Boner pass after the mistake of Mineral basin development.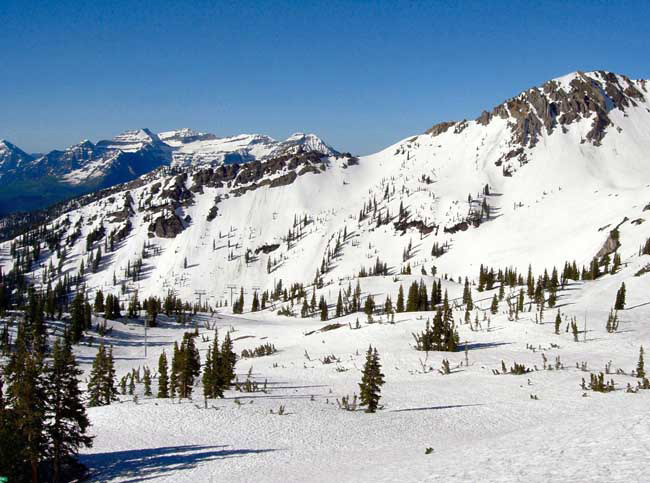 Entered Mary Ellen, once again getting a few turns on the entry, with the west facing almost melted out.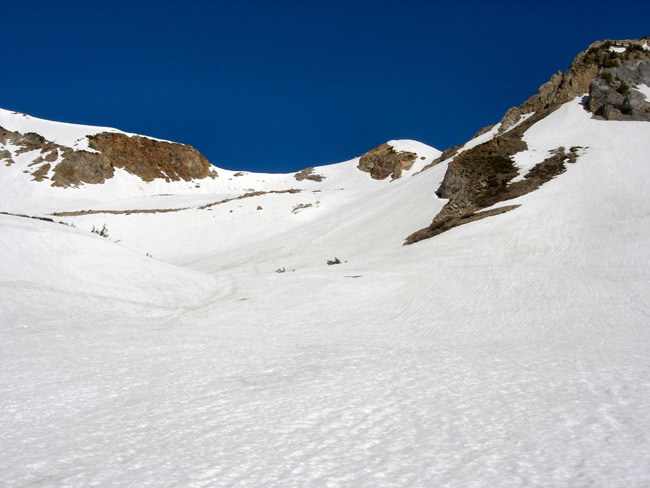 I climbed to the ridge, discovering in route, that the snow was firm enough for a bonus run in Mary Ellen.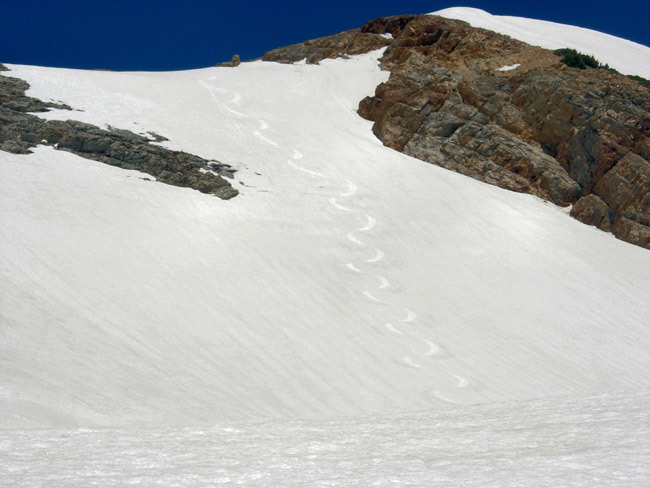 Back to the ridge and across Silver Creek for a run down middle Tri Chute.I've skied it so many times this winter, I'm calling it Old Dependable.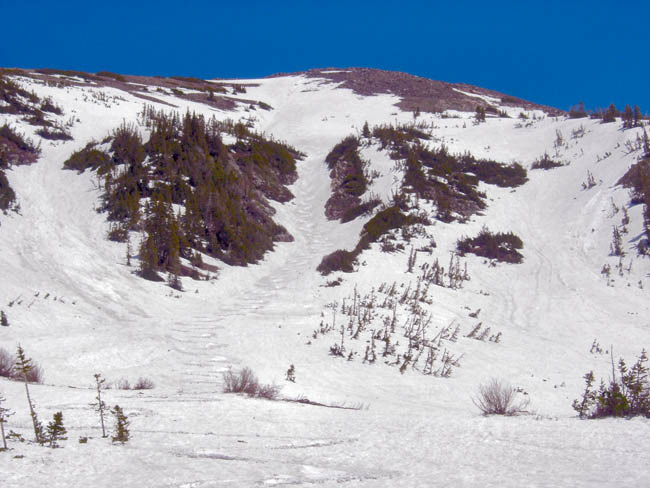 The exit outta White Pine was an exercise in debris avoidance. All the knocked down timber from the January avalanche cycle has come to the surface, with the melting.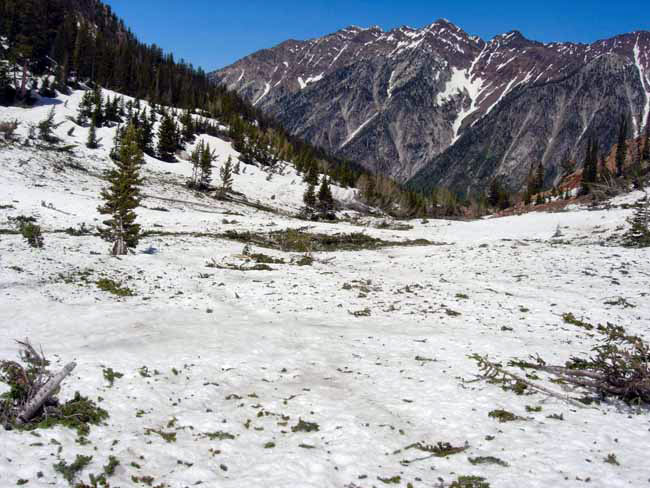 After some good scrambles over downed trees, eventually removing my skis and post holing. I ran the Scotties clear cut out, which now has a crude path in for summer hikers.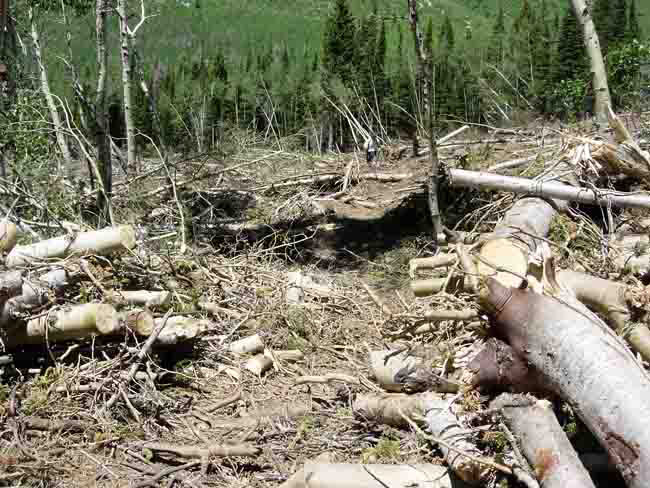 ---