March 22
Marla running out Gobblers.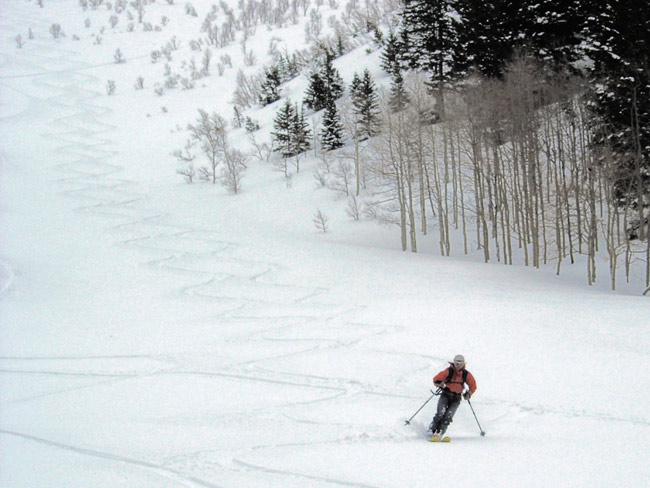 The day was spent on Gobblers accessing from Porter and returning. Snow was a little heavy on the up. We got rained on the down, with the rain snow line at around 7500 feet. Collapsing was not uncommon on the shady sheltered shoulder used for the climbing track. This was not the case in the open bowl where wind and sun had stiffened the old surface. We were able to ski from the top by staying on the crusted and out of the sheltered.
March 23
I started at the upper parking area of Alta, ascending Grizzly from the north side, south facing. There were a couple of places where I questioned the route choice, but it worked out fine. Traveled through Silver Fork and exited out Days Fork to Spruces.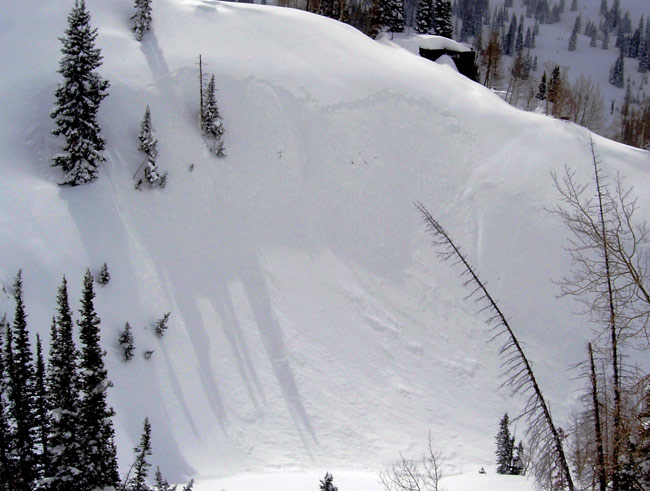 Slides were noticed from the beginning, with this shallow slide into main Grizzly Gulch.Most of the north facing had slid in Grizzly, on the Patsy Marly ridge and in north facing Silver Fork.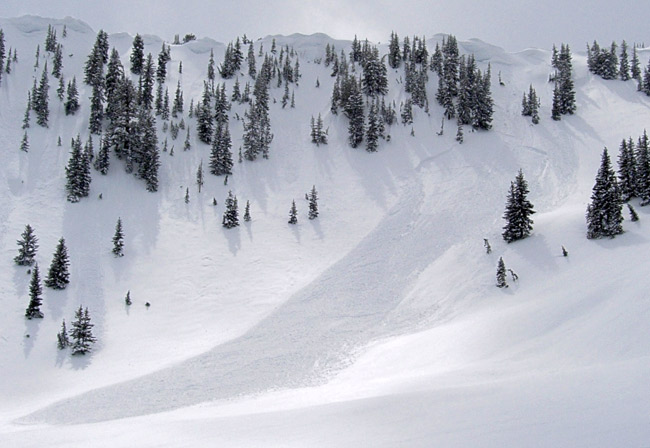 The slides were all within the new snow produced with the high wind and a period of heavy snowfall. The layering varied with some slides only in the most recent snow and others sliding on the density changes during the storm, from the last several days. Stepping down from one layer to another depending on wind load.
I had no collapsing and saw no slides into deeper old snow layering.
March 24
Well it just keeps snowing. A foot or so up high and six inches at 6000 feet melting again.
Cornices are getting pretty big.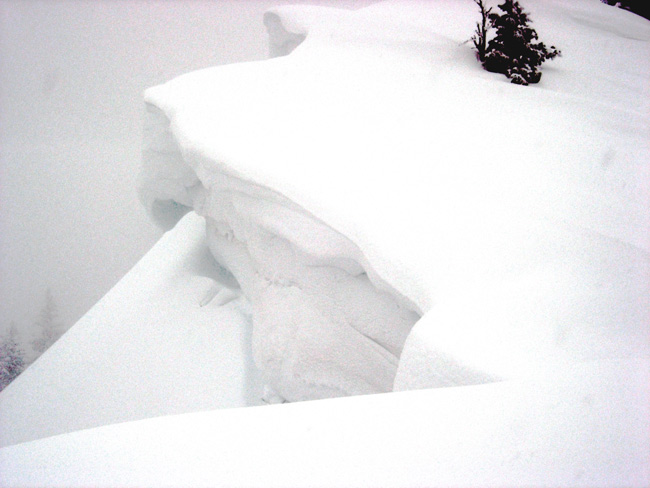 There were a couple of experienced kickers and one kick got a box car and half the ridge to move. Avalanched, too, new snow only.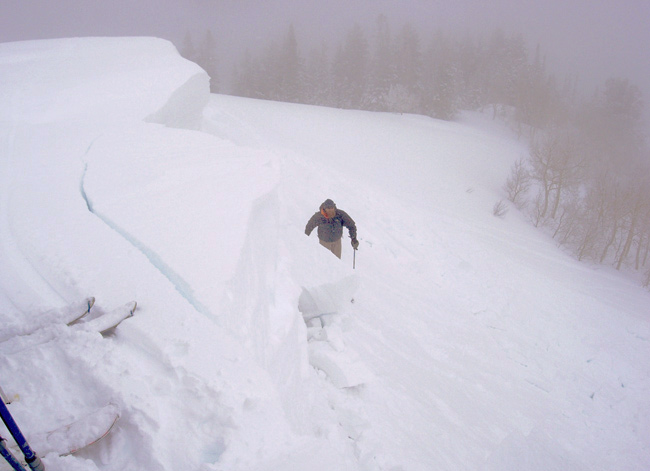 That's the third or fourth time since the begining of the storm on that hill. Keeps it cleaned out I guess and prevents tree removal.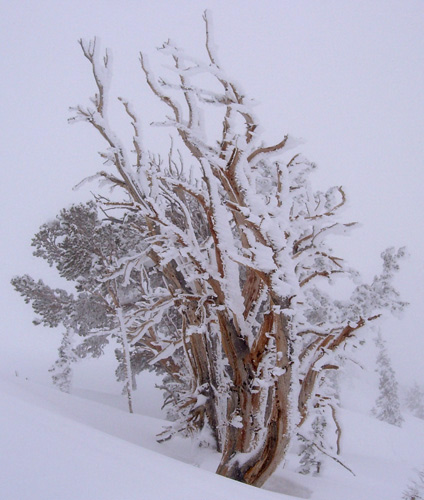 One of my friends, all rimed up, telling which way the wind was blowing and where the top of the run is.
More snow on the way this evening.
March 25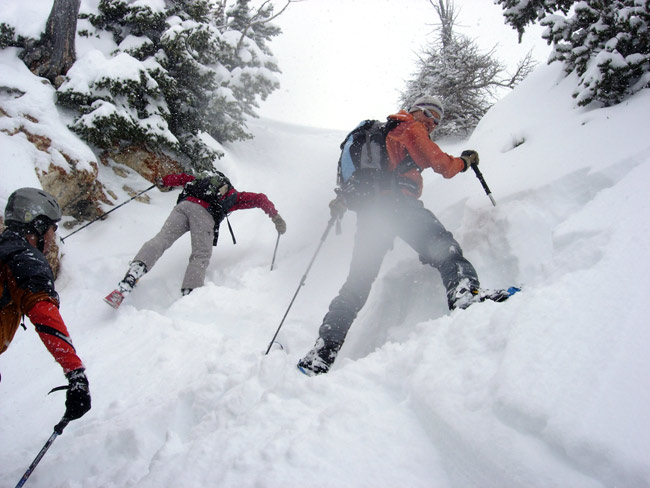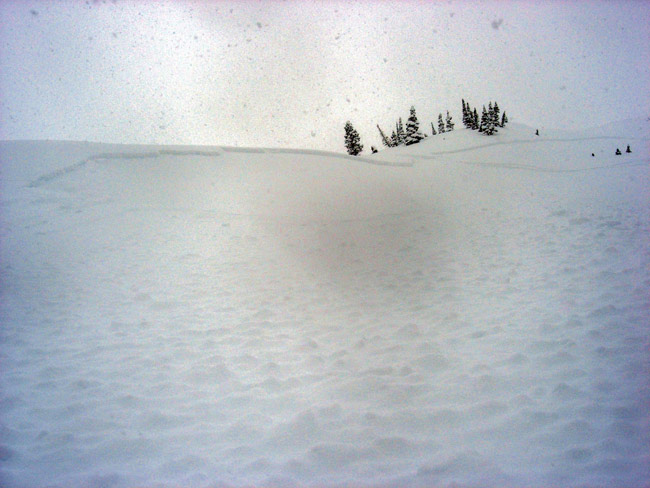 ---