March 26
After a week of storms, Saturday was clear, at least in the morning.
Somewhat concerned after instabilities experienced yesterday and hearing of six people caught in slides, we headed for old dependable.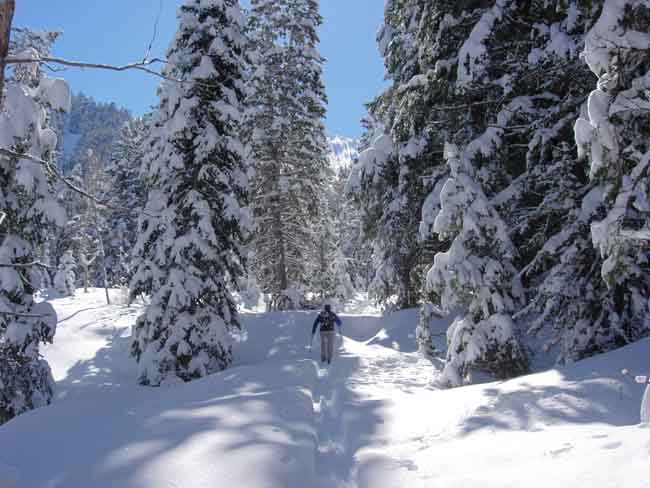 Getting a close look at the mountain before the clouds moved in the Dead Snag was the first choice of the day.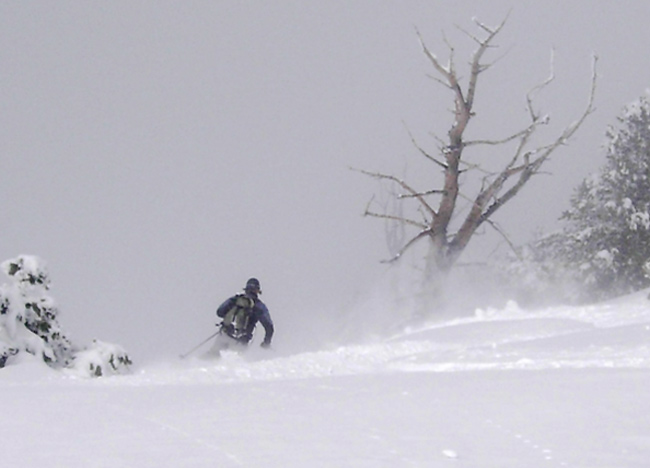 Caught a glimpse of the Easter Bunny.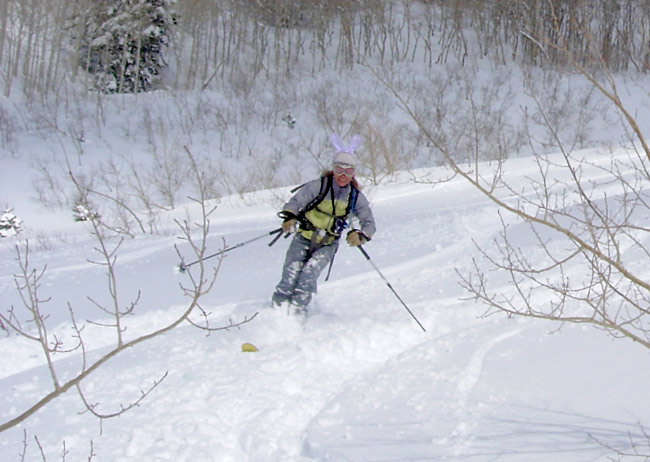 The last run was on the nose. It was late afternoon and as the hill turns to the west, it had received a bit of sun, eliminating the blower..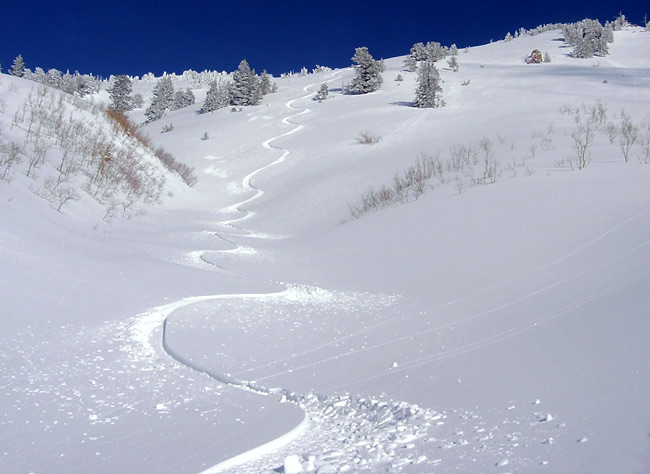 Still a very nice run, even the skier thought so.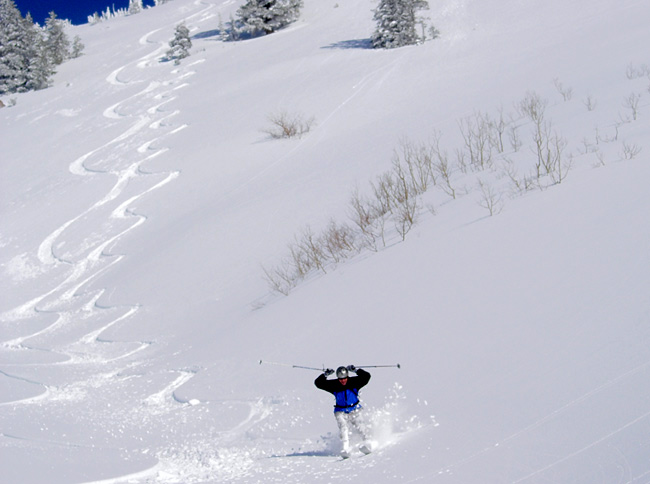 Kinda blurry but indicates the vertical possible off the top.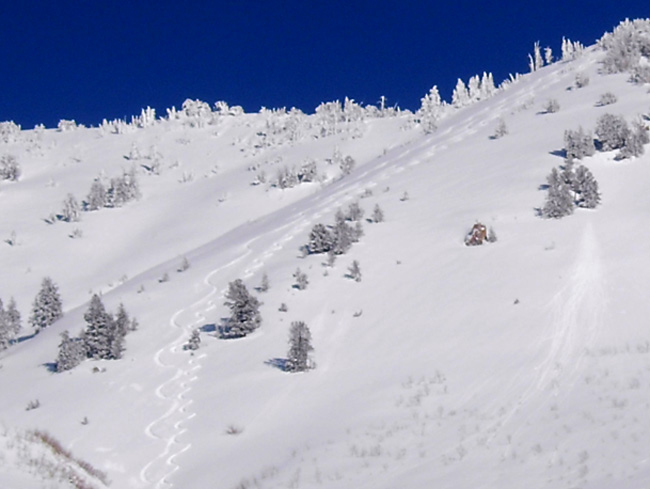 I didn't know untill today that the Easter Bunny was blonde with purple ears.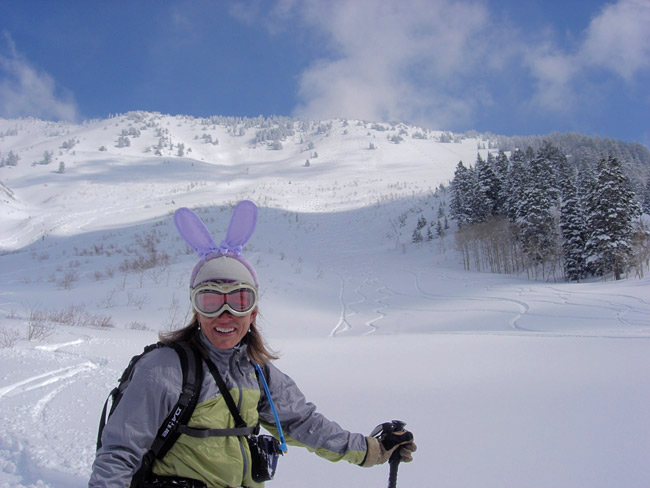 ---