March 29
We had yet another storm. A reading of the mountain weather indicated it would be clouding up early, so the group on the 8:24 bus decided to go to Cardiff.
On the way, starting at the Alta Guard station, we watched an avalanche pro kick this cornice, triggering a small slide. East facing, loaded by the sw winds last night. A slide in Atomic Fireball? can be seen in the background, which took four booting up it for a ride on Sunday.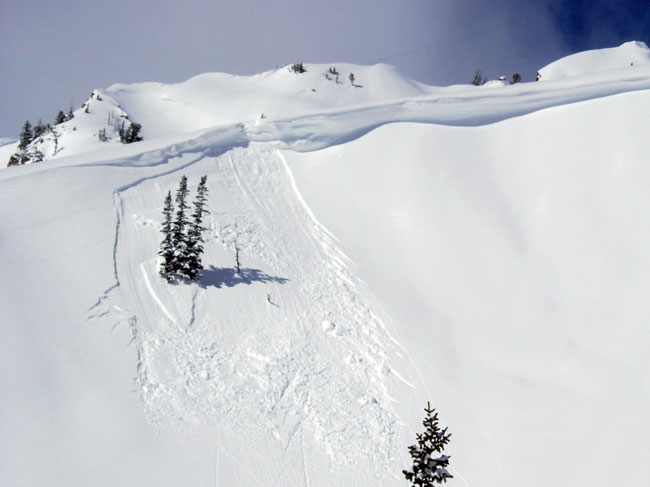 We ascended Toledo Bowl and descended Holy Toledo into Cardiff. A cornice kick off the ridge, initiated another small slide running a couple of hundred feet. The steeps would also sluff a bit, not moving far.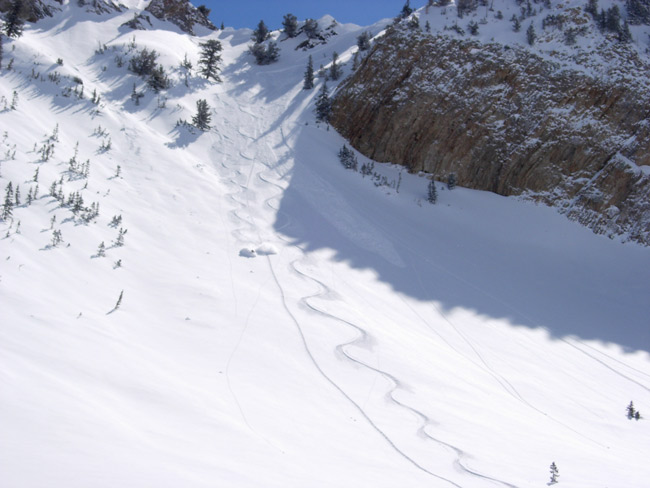 We went over Power Line ridge, entering main Cardiff, where we discovered the heli, skiing with three drops, before getting fogged out. Passing the landing spot was unpleasant, with rotor wash and the stink of jet fuel.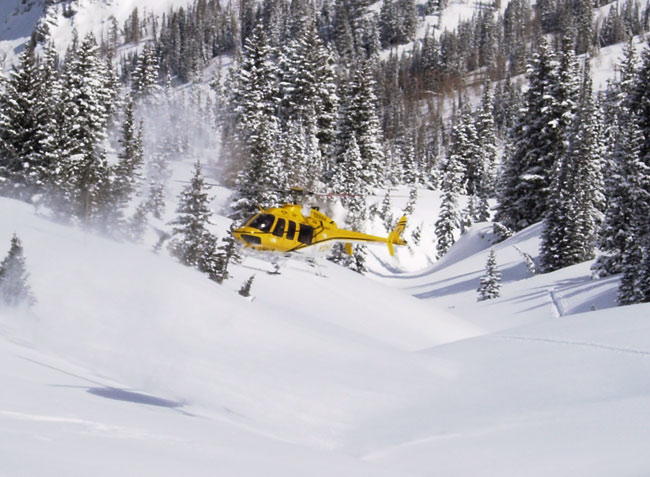 Climbed up and did a couple of runs on the northeast facing. About halfway up the first one, it fogged in and began to snow. Went down the drainage to the more treed area for the second run. Climbed back up and descended into Mineral for the best run of the day. Not quite face shots , but consistent and hitting the chest.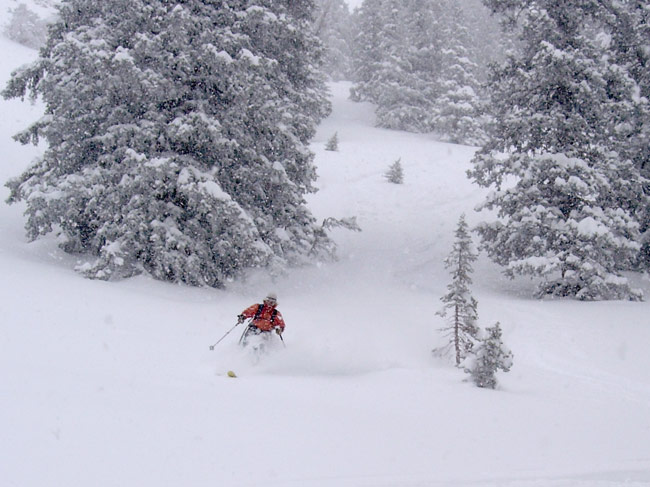 Got a ride hitchhiking and down by the Stairs power plant, where cars were pulled over, viewing the goat herd, which had appeared there. I was crouched in the back of a Suburban for this picture.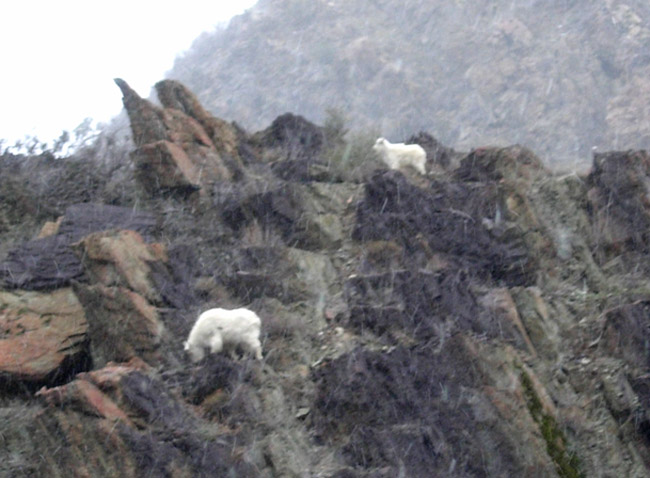 The goats may know something about the next storm, since they've moved so low.
We'll see.
March 30
The goats did indeed know something.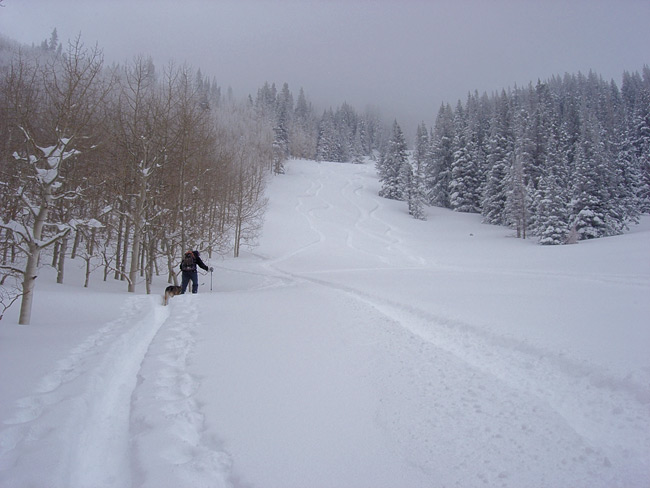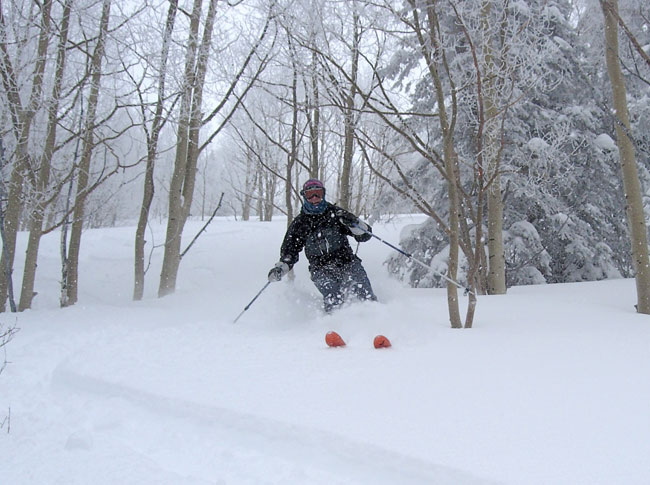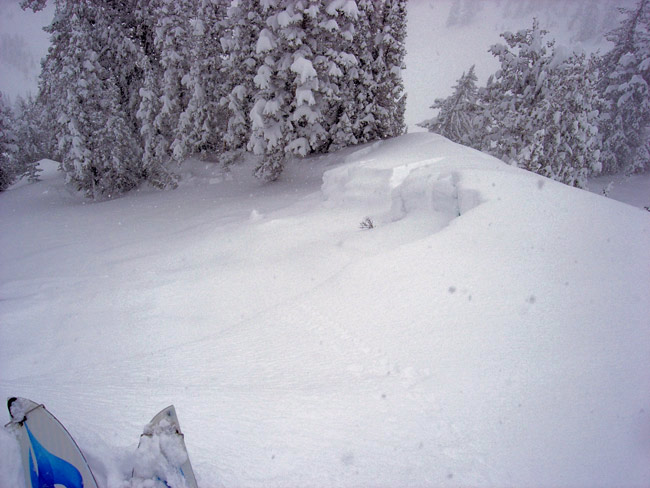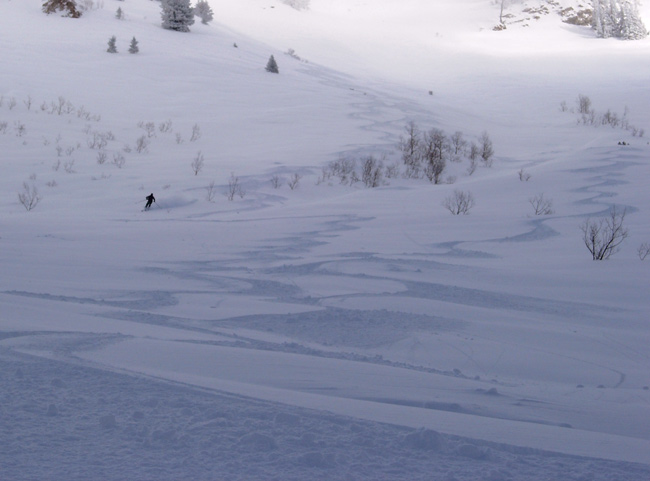 March 31
Little Cottonwood was a clusterfuck, so we went up Big and skied the Park City ridgeline. A couple of laps in West Monitor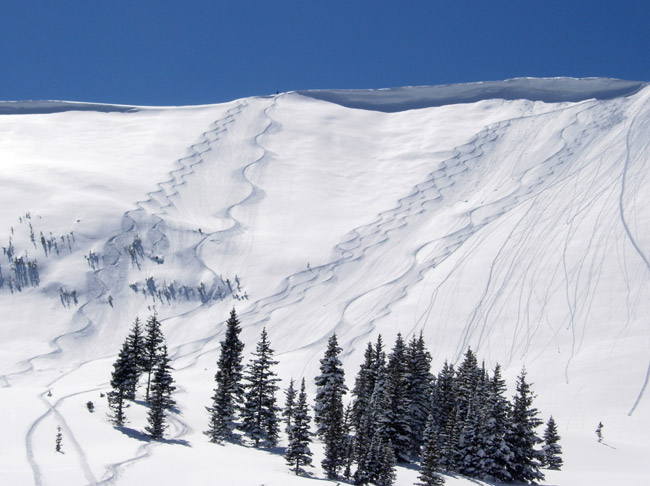 I got to ski with a couple of girls and it appeared they had fun.
Joni's been sick and is still recovering, but she skis just fine.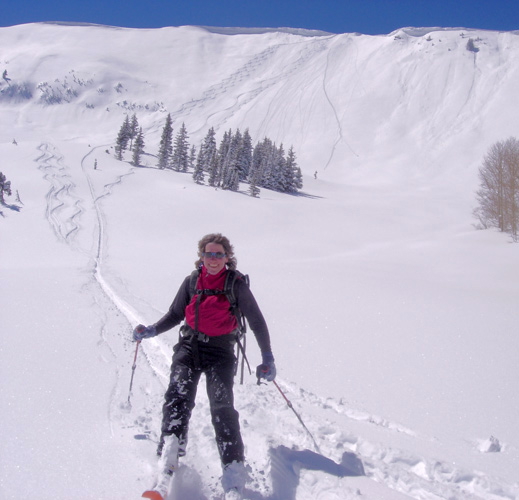 Marla seen in this journal as the easter bunny is also smiling.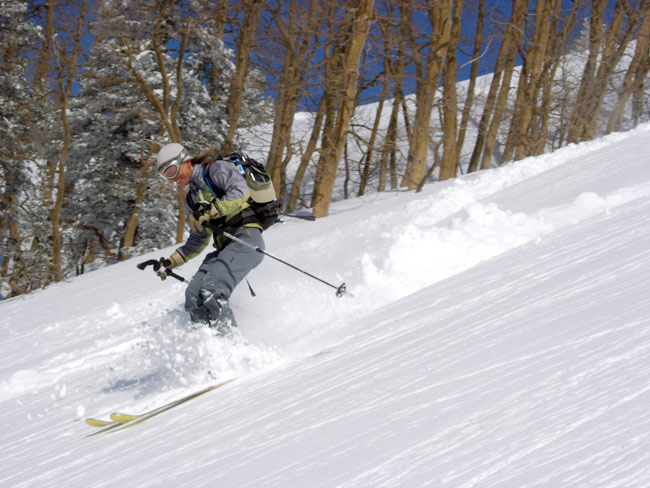 The girls left us after skiing this one.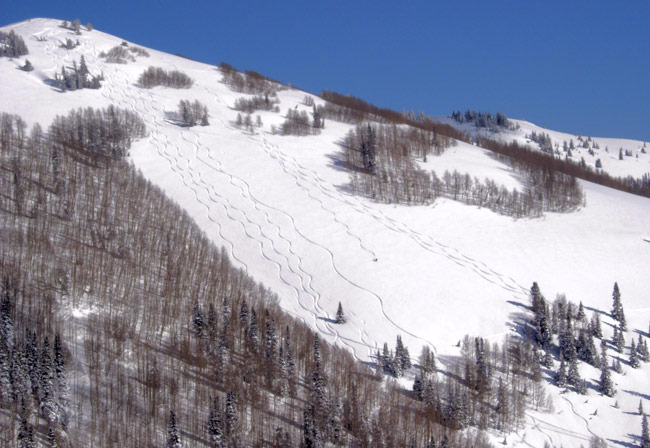 We continued on, up the south facing mank to the top of McDonalds for another run. It had crusted on the northeast, but the north remained soft.
A little huck off the ridge.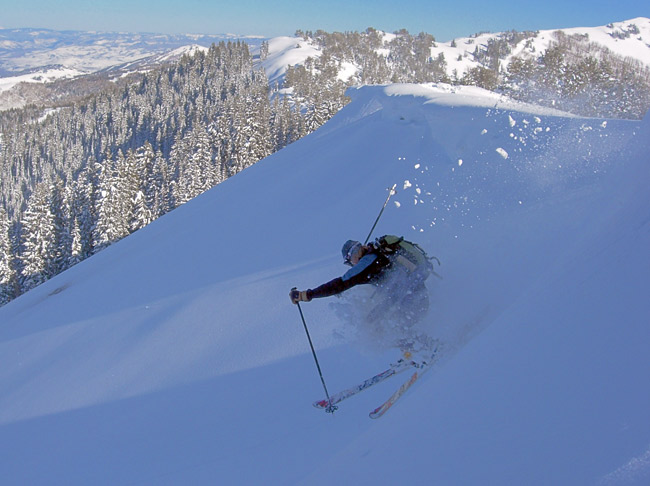 The exit was out Beartrap with a thick breakable crust to around 8000 feet.
A little taste of powder, before the spring warmth and hopefully a little more corn in April.
---