May 1
5/1/2005
Location:
Started at the Alta Guard station ascending Toledo bowl.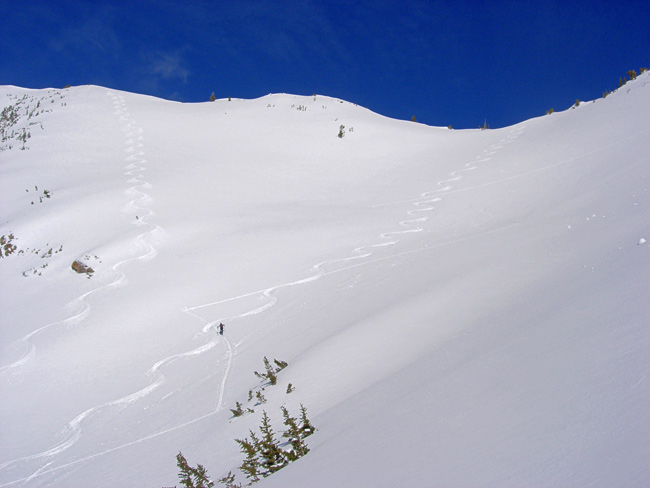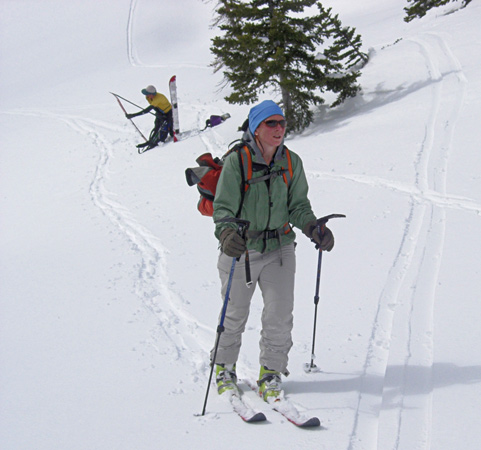 Descended Holy Toledo continuing over Powerline ridge into main Cardiff.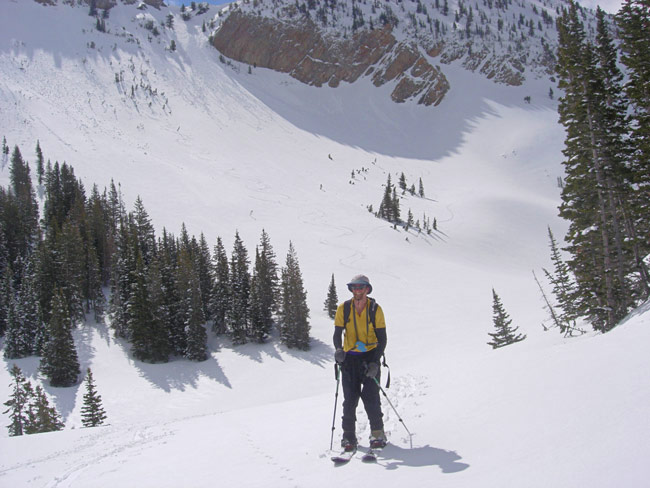 Descended the skier's right chute continuing over the roll to the flats. Ascended to the ridge beside Powerline, traversing to the top of Cardiff peak and descending the southeast face continuing back to the guard station.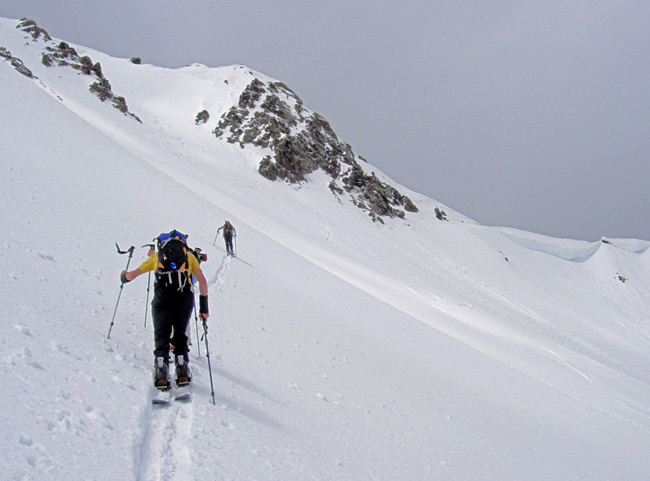 I drove to the end of the road ascending the summer road, following Albion continuing up the Albion chutes, then the sub ridge to Patsy Marly ridge. Descended the west facing around 4 pm.
Weather:
It was a bluebird in the morning, with increasing clouds and an incoming instability shower late in the afternoon. The rain snow line was around 7500 as I drove down canyon.
Snow:
The previous day's snow had crusted into Styrofoam with only the north facing at the upper elevations retaining some semblance of powder. All other aspects were well consolidated with the onion wet-crust layering under.
Snow was softening in the sun and wet sluffs could be initiated, after significant warming in the steepest terrain.
Lower angled remained very skiable all day, with small rollers the only instabilities.
Bottom Line:
The snow seems happy and well adjusted with little movement noted. Layering continues at the upper elevations and a warm-up could produce some interesting avalanches, but checking the forecast, no evidence of significant heat for the next week?
---
May 5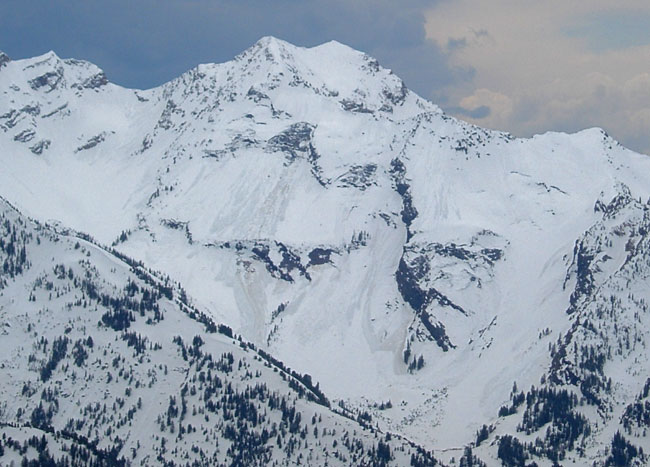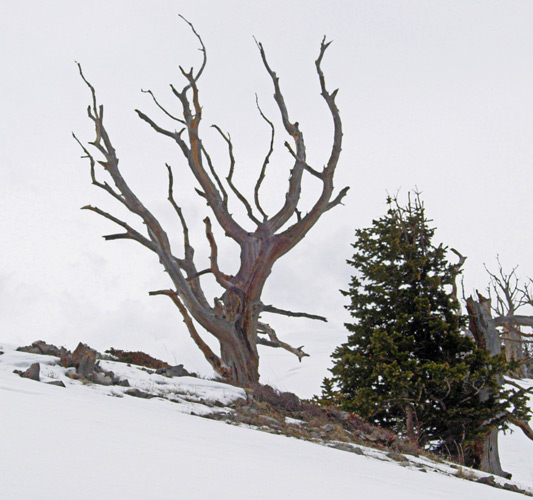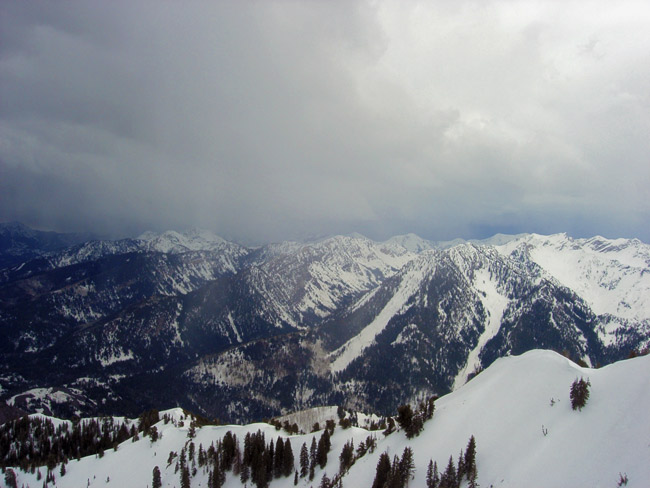 ---
May 8
Hoping to find cold snow up high, we ascended White Pine, going out the east pass and continuing up, what Kelner calls Red Top Mountain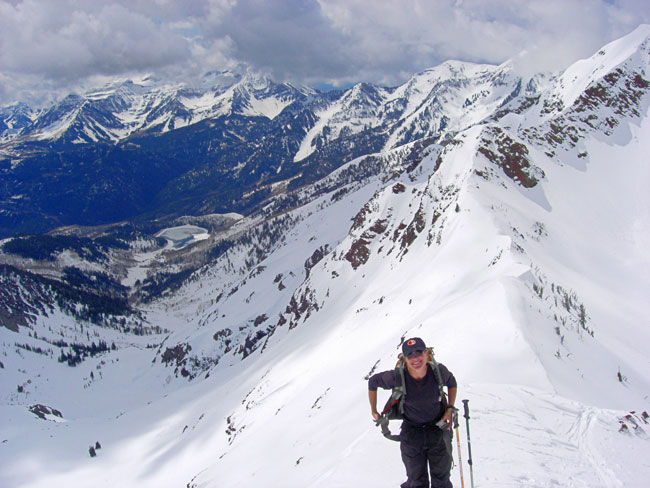 We skied the middle Tri Chute, finding soft snow, but it rollerballed easily. The rollers were limited to the most recent couple of inches, annoyance more than hazard.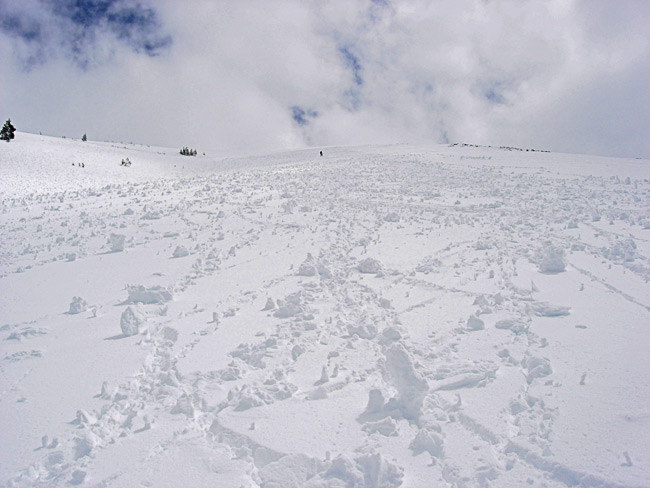 After descending the upper half and the choke, we were below the rain snow line. Soggy snow eliminated rollers on the run out.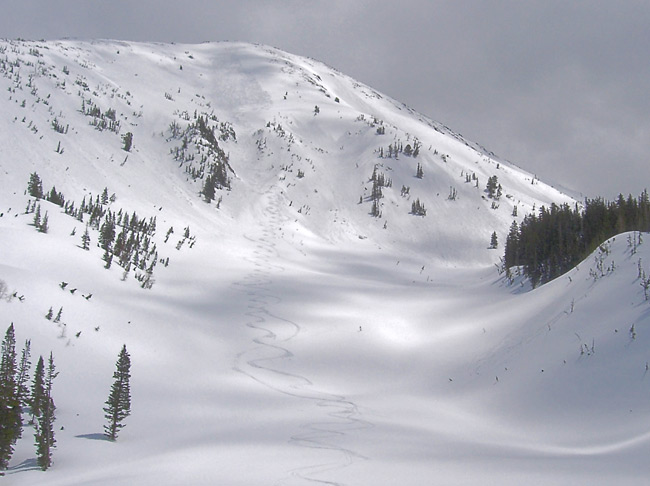 We skinned back up to the top of Red Baldy, descending that also, as the daily clouds moved in. Not as many rollers, but avoidance of previous larger wet slides and flat light, held some interest.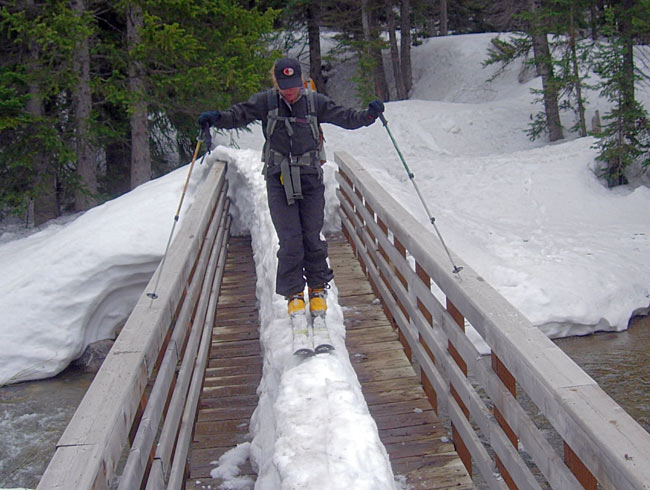 Snow got slower and soggier with elevation loss. It was supportable all the way back to the White Pine bridge.
---
May 10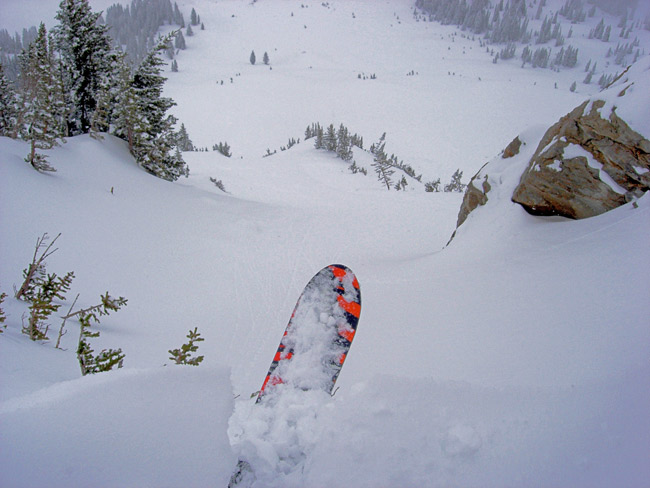 ---