April 13
Supreme lift is closed. I thought an Alta perimeter tour was in order.
Skied the east castle first.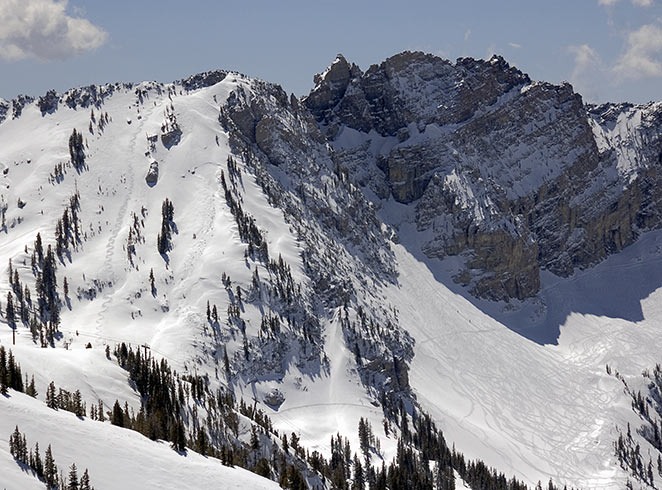 Stayed away from the many slabs corner, where two slides from the slightly stronger storm and winds were triggered.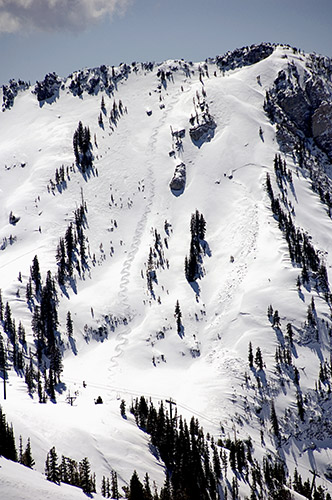 The skis view of Rocky point after a run down.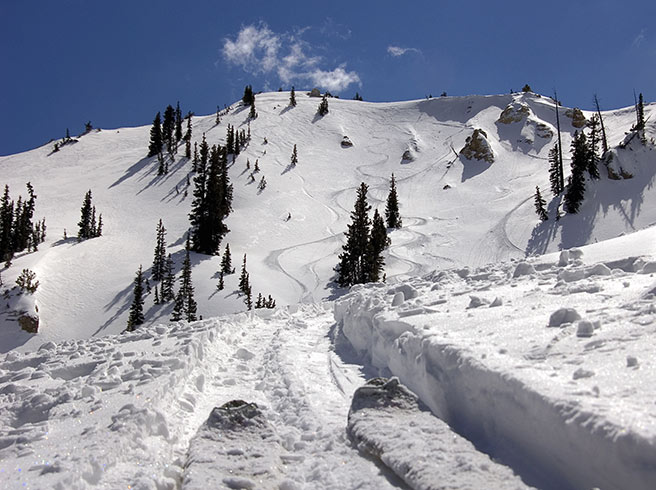 Zoomed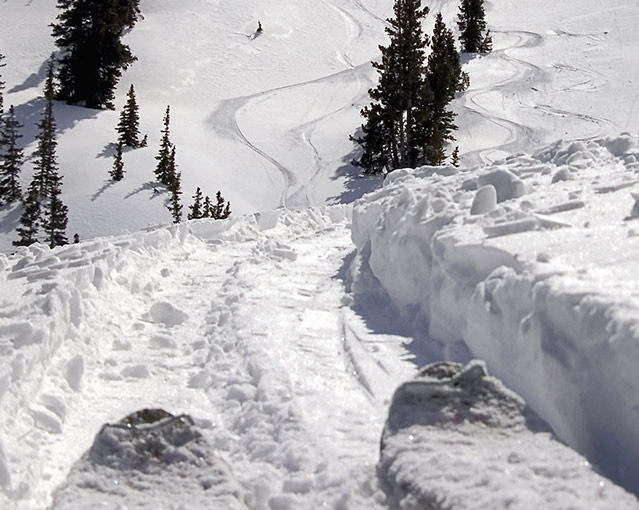 Heading up Wolverine bowl after a run down.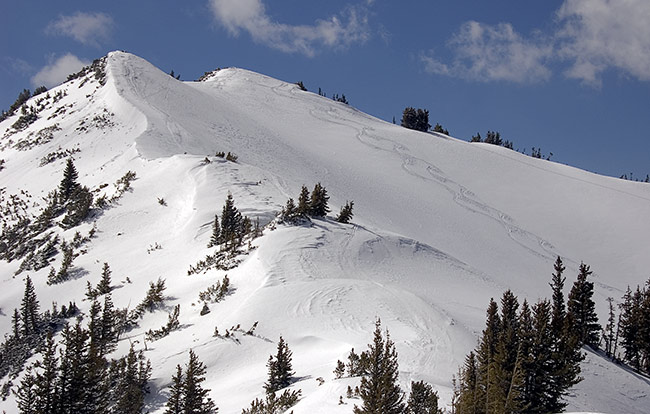 Finished with a damp snow run down the west face of Patsy Marly.
© wowasatch.com