February 2
Hearing it had snowed more on the PC ridgeline, we decided a look and see was in order.
A coupla slides were triggered on the first run in West Monitor bowl.
A search for less wind afected terrain led to Short and Sweet.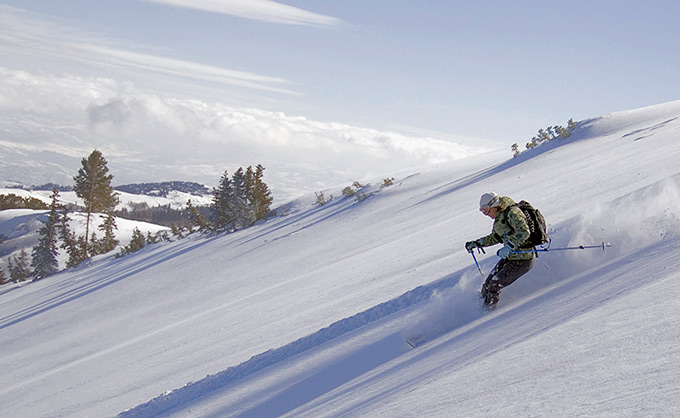 No slides and no wind effect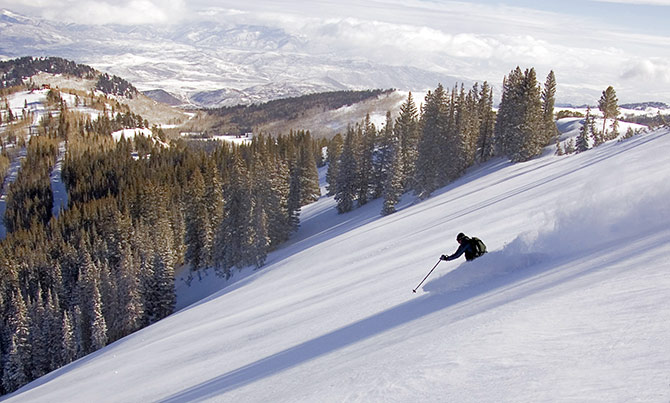 Less snow than it appears.
Looking back up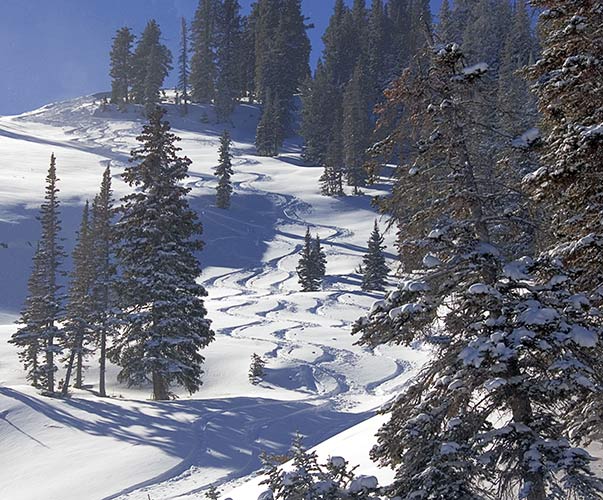 Not done yet, sucker tracks were left in the scoured Will's Hill.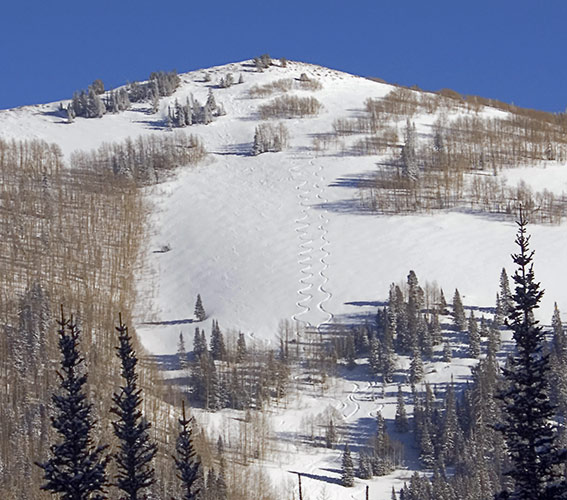 Best skiing of the day was on the southeast facing West Willow ridge.
© wowasatch.com