February 26
There was a reported 20" new snow in the Cottonwoods so, we went to the Park City ridges.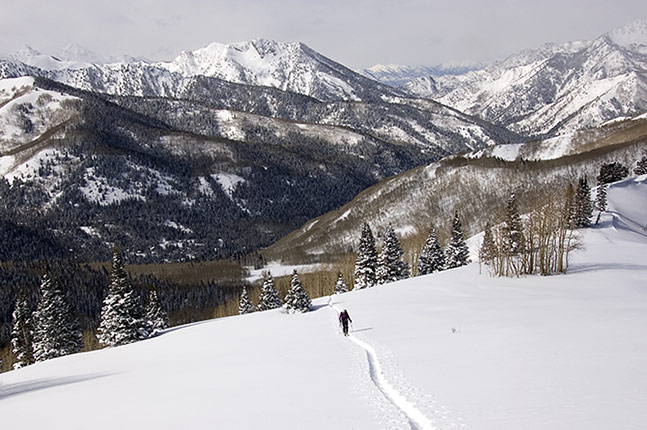 Skied West Monitor after dropping cornices.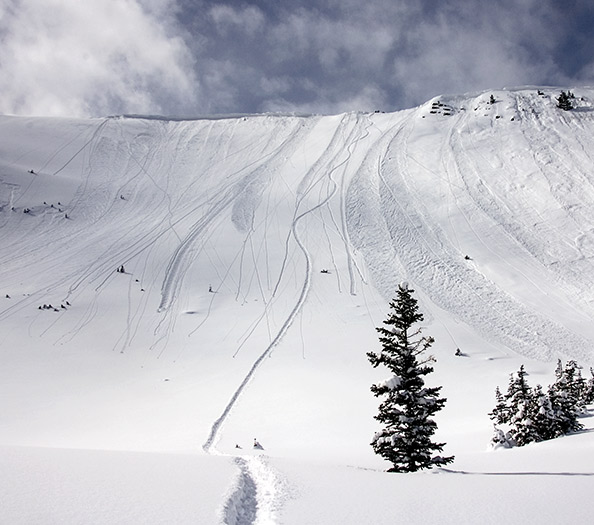 Marla gets seconds.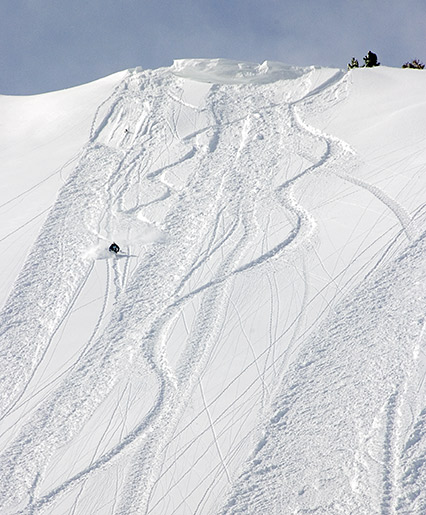 A littler lower.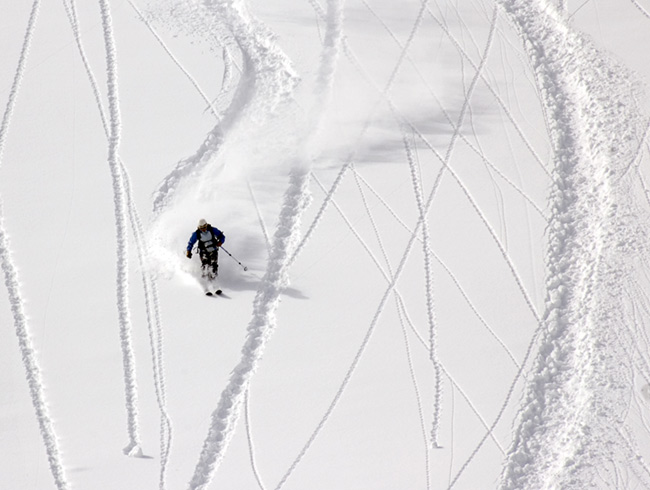 Worth another?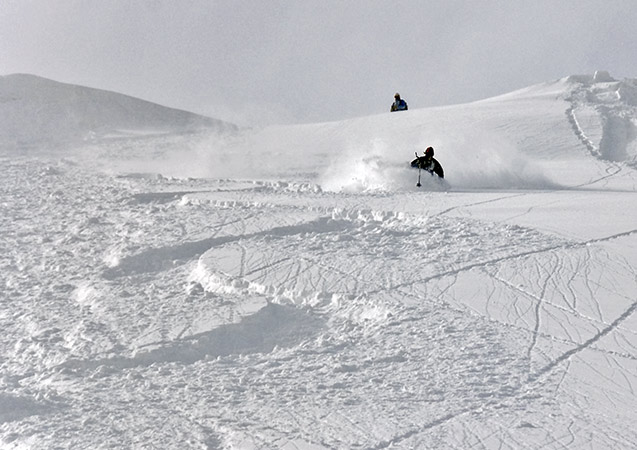 We took two runs.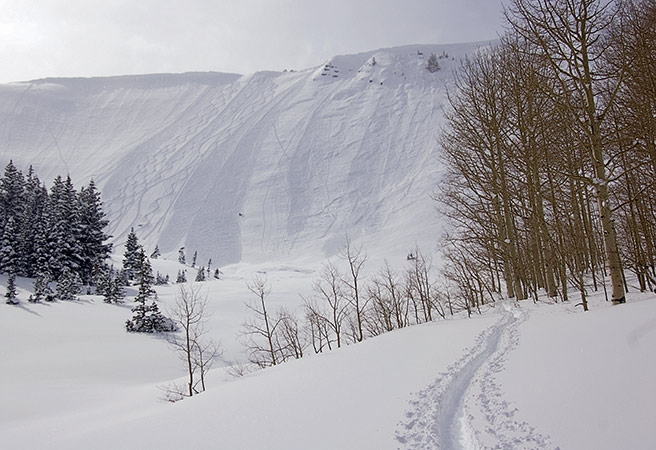 The skin track. along the shoulder of McDonalds.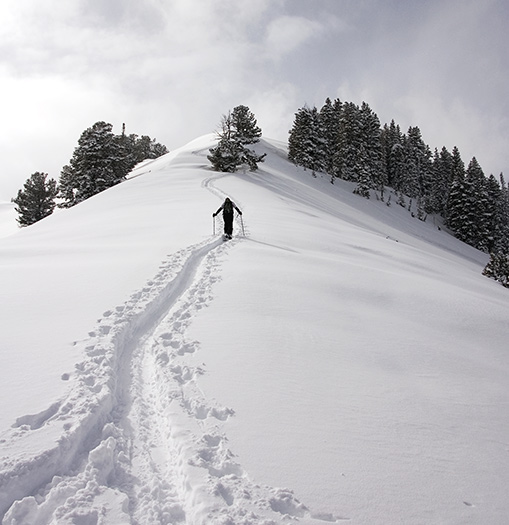 Finsihed the day with a run down Wills hill.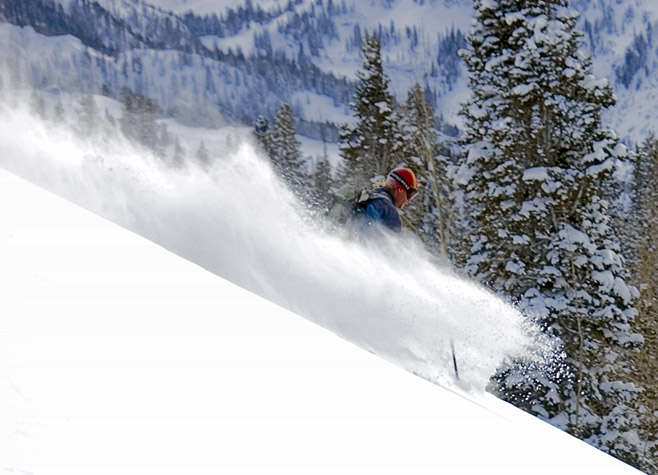 © wowasatch.com