February 9
Went to the Park City ridges for a look and see of the Scott's bowl slide.
link to observation, with more photos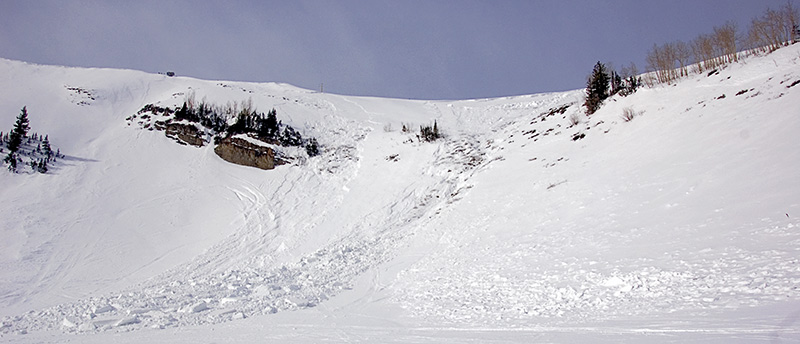 Climbed out, traversed around for a run down No Nmae bowl, without the wind load.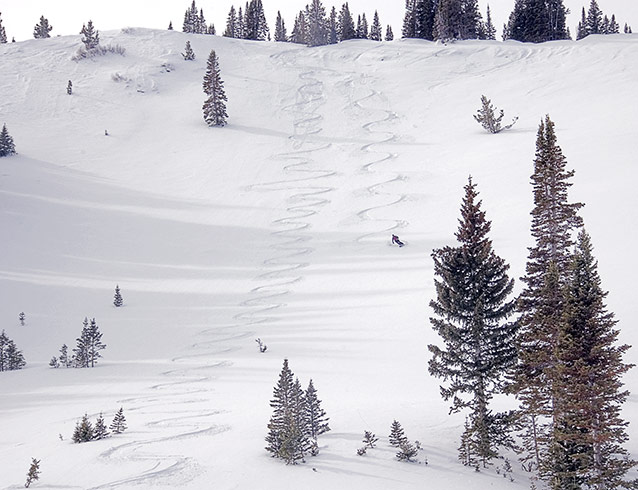 Variable, with a mf skin in the upper, settled old snow on the lower angled.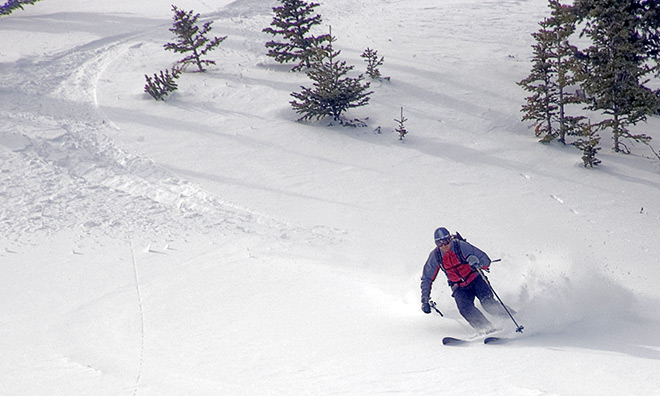 Looking back up.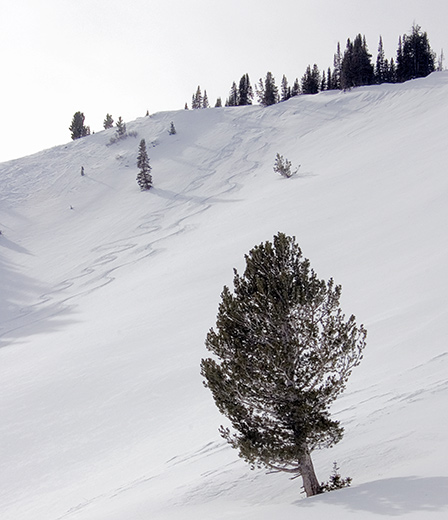 Kind of a thrash getting back out, through the weeds.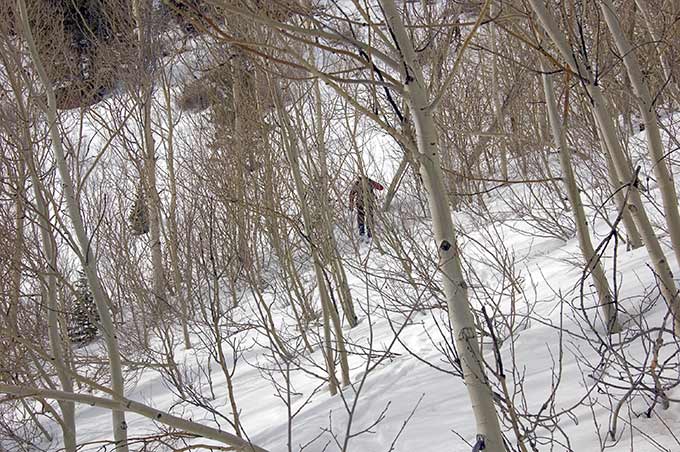 Back on the ridge...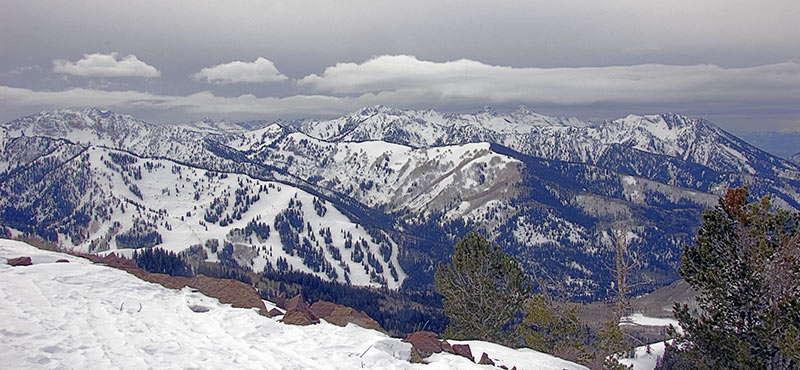 Storm coming?
© wowasatch.com