June 7
I guess Dueena blew through yesterday, dropping 16 or so inches at Alta. Since the majority of the snow's melted,. I decided to end the season where it started.
Reynolds flat to Cardiac.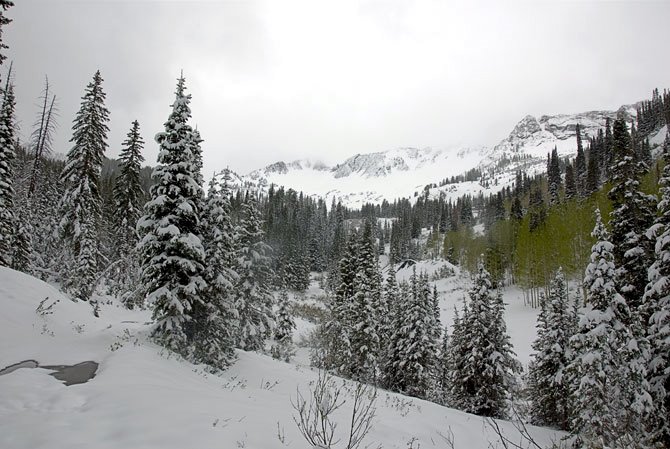 The weather wasn't unpleasant, mild temperatures and light showers from time to time. It was very foggy. I couldn't see Cardiac bowl the first go around. Did an Lsb, skiers left was a boneyard, skiers right good for two pitches.
Better vis allowed ascent and descent from near the summit of Superior.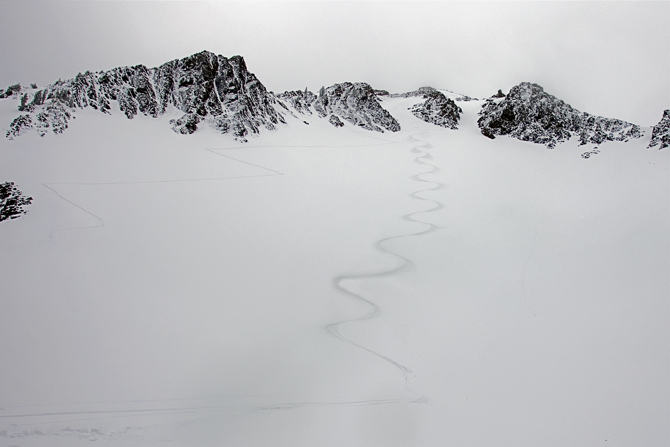 There's still and alley through the lower section to the flats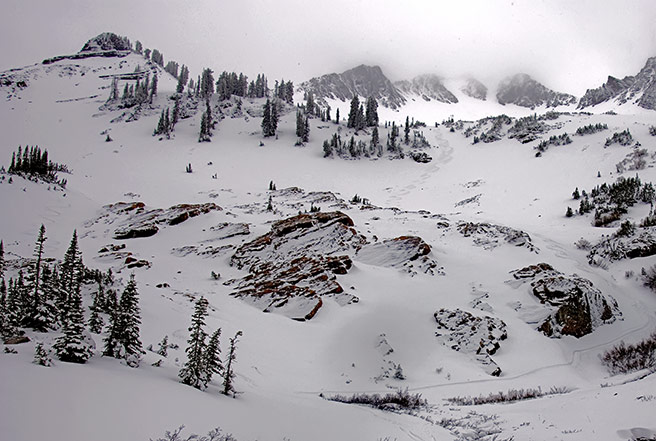 Cross a couipla little creeks, stay right of the low angled slabs and find the road to the old Mill. Supportable styrofoam up high turning to crunchy snowball snow around 9500'. Gone by 9000'.
© wowasatch.com