March 11
A nice spring day after a few inches of snow. Good day for a longer tour.
White Pine parking over to Box elder and back.
Heading up Red Pine.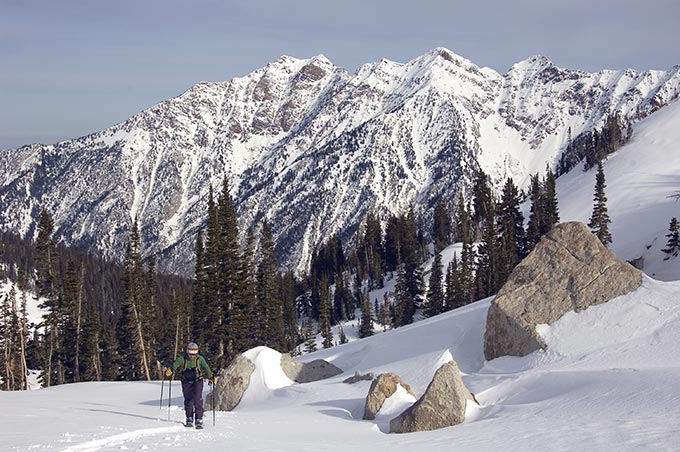 Some booted it and some skinned onto the ridge.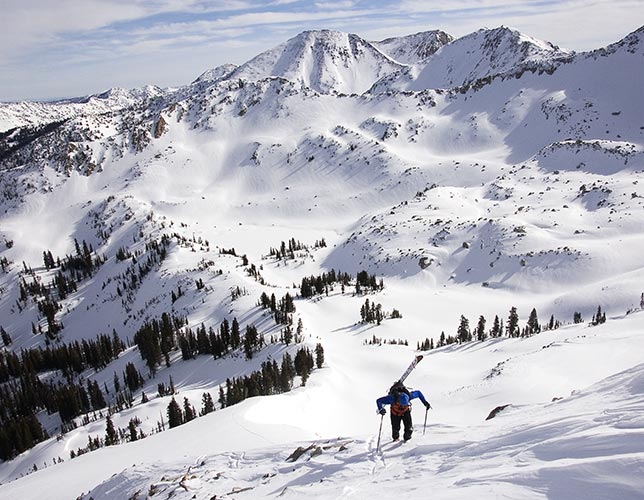 Coupla specks with three 11000 footers in the background.
Splitting it into Dry Creek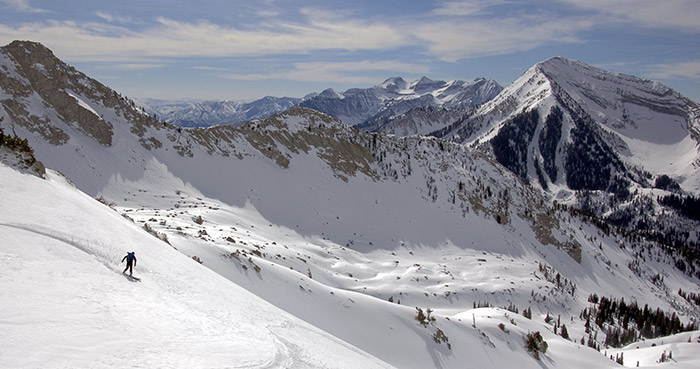 Didn't make the summit. Wind blasted on one side nd loaded on the other.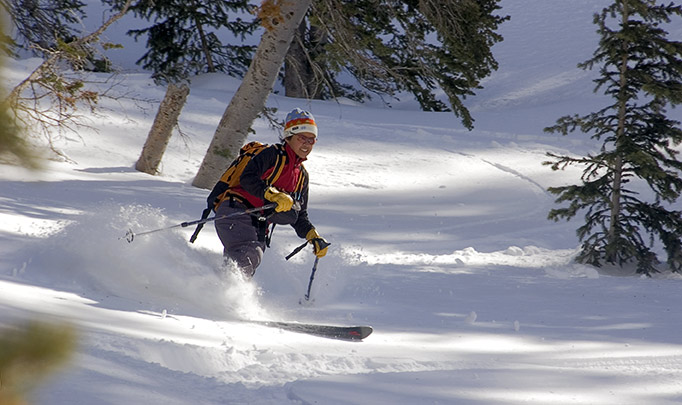 Adrenaline in preparation for the long walk back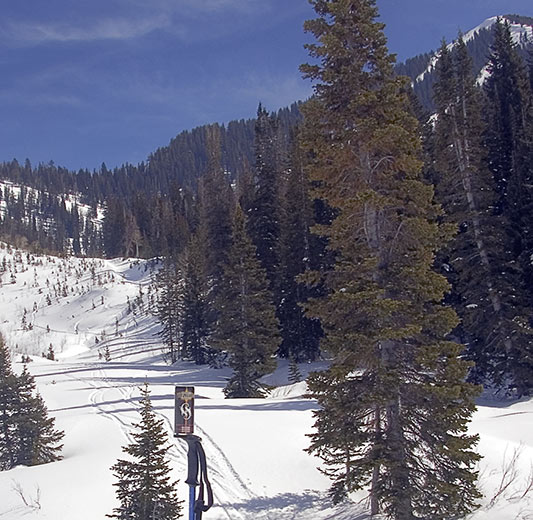 © wowasatch.com