March 29
We went up White Pine to ski.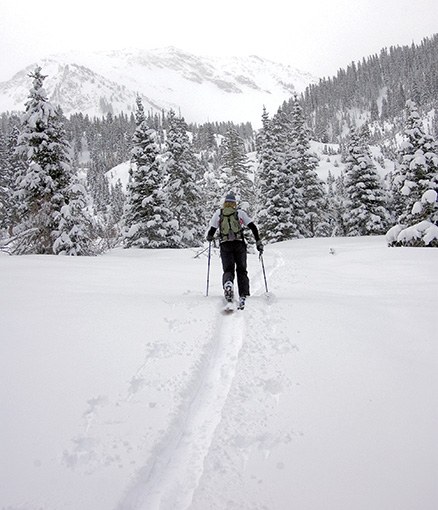 It was another foggy day with good powdah.Great view of the ne face of Box Elder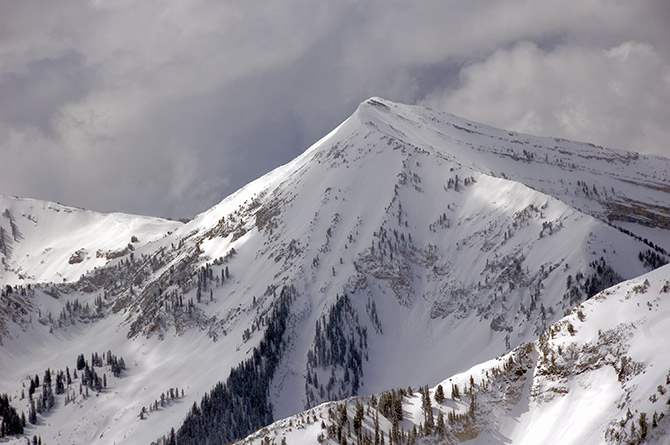 First tracks.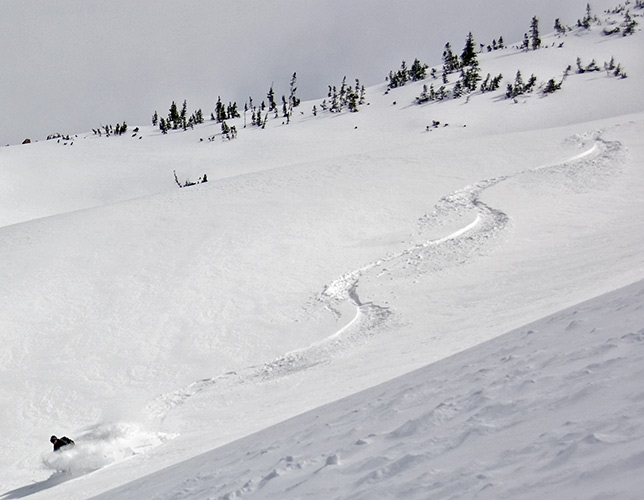 Seconds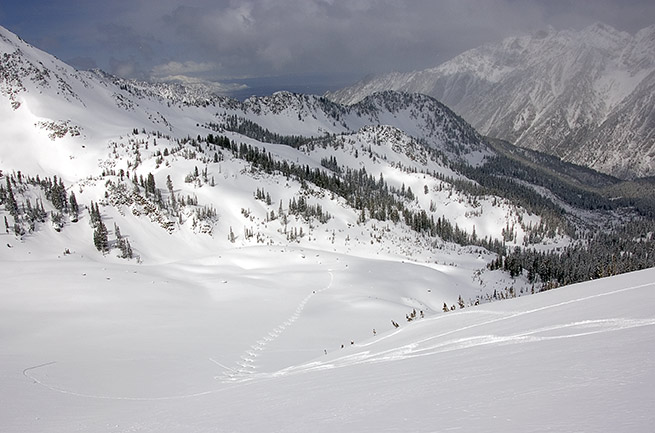 Biggest group I've been in for a while.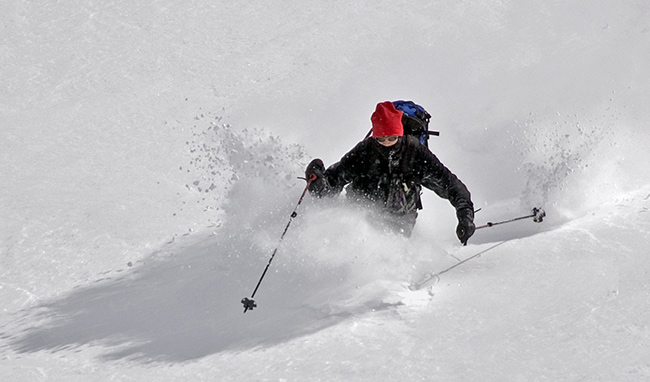 Ski model.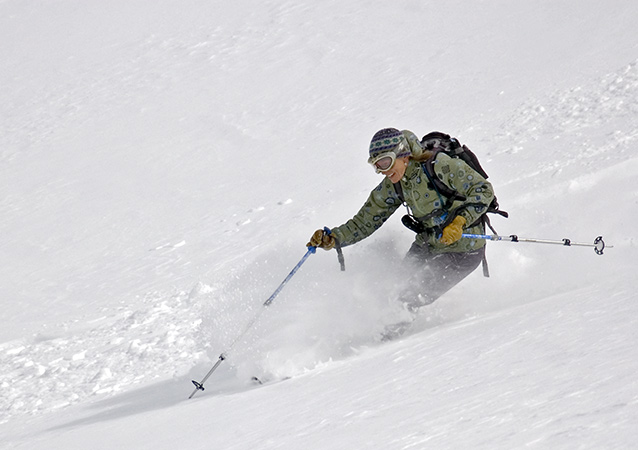 Family man, soon to leave for Montana.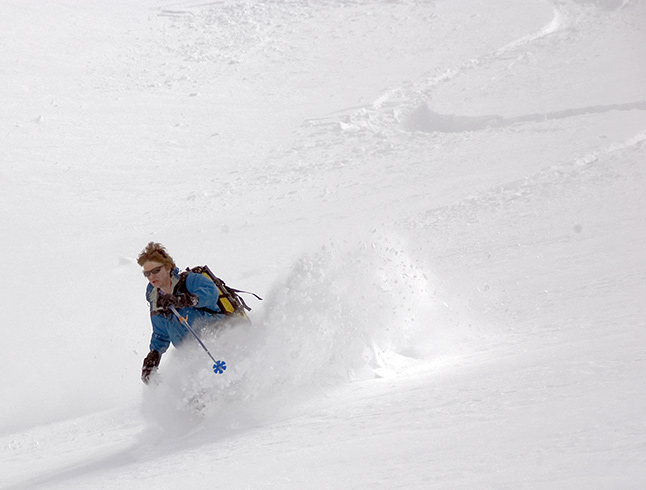 Even the little people were there.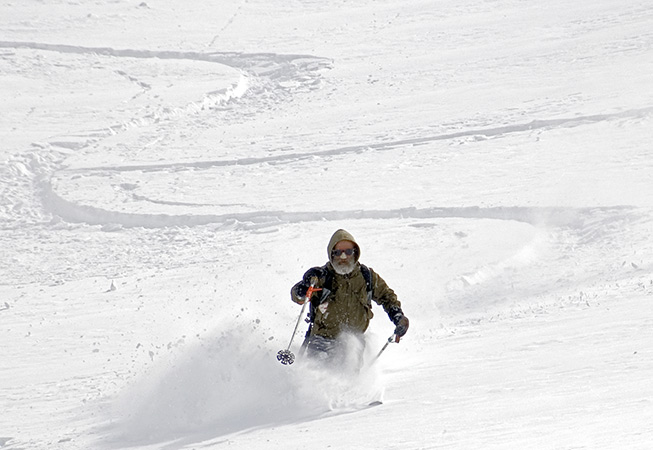 Red Baldy, after the first run.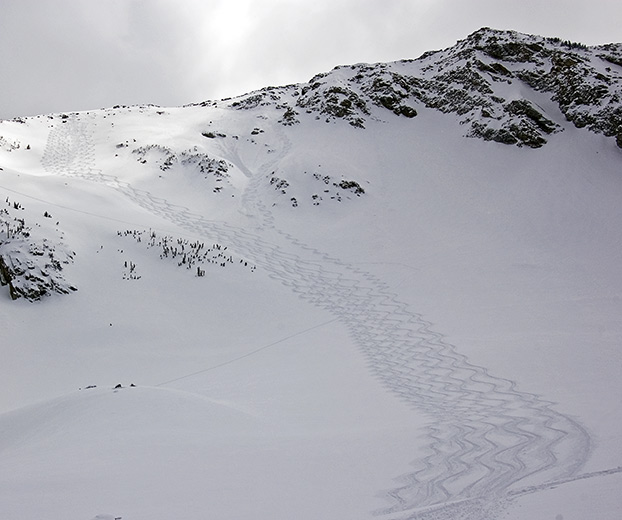 We continued on, with poor lighting and another instability shower.
© wowasatch.com