March 9
After the winds, the snowfall, the avalanche cycles, a return to Cardiac was called for.
Best to start early, this time of year.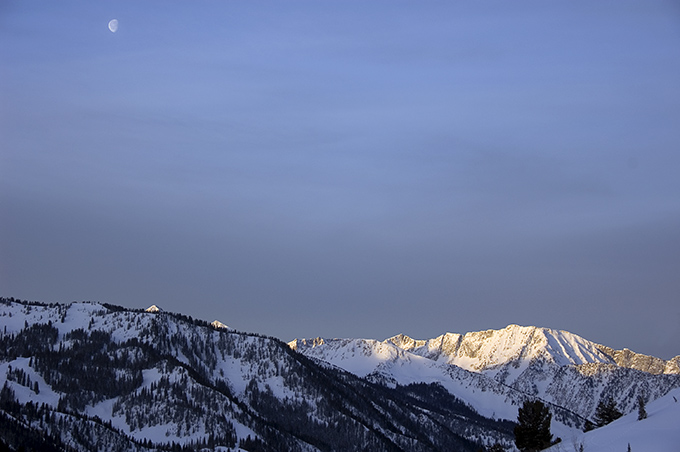 Working the line.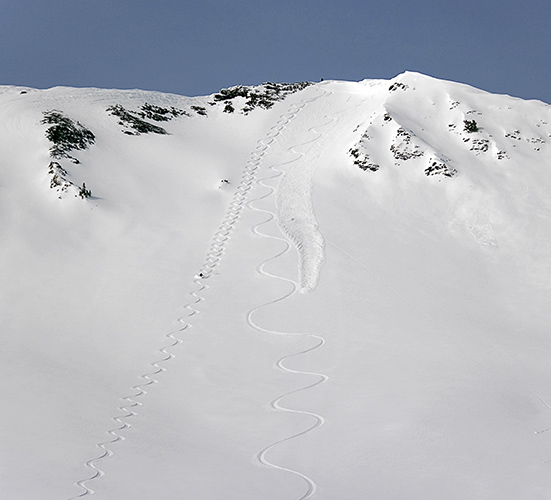 A stiched line of eights from the top.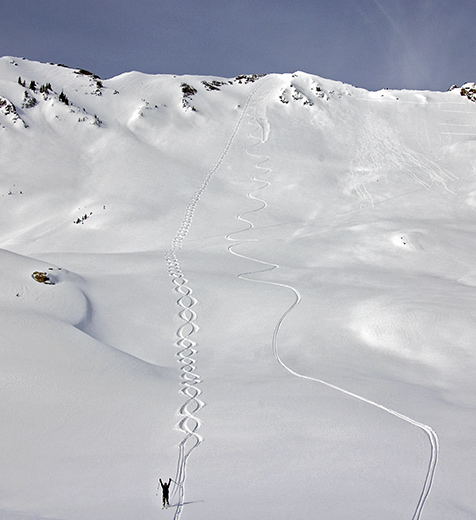 The heli oncentrated on Power line and Black Knob, skiing some very odd double fall lines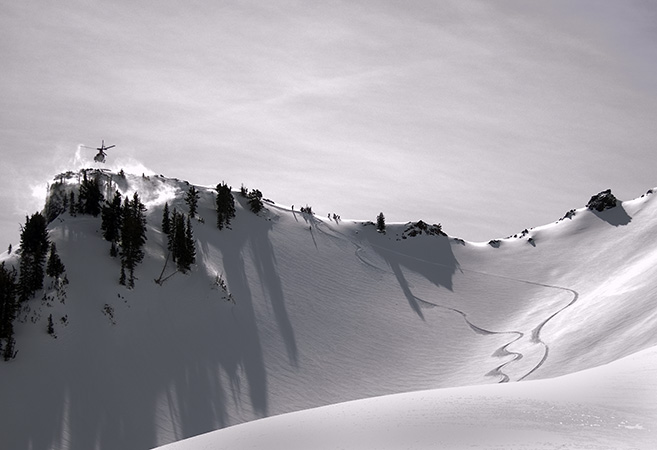 Skier's right chute, Cardiac bowl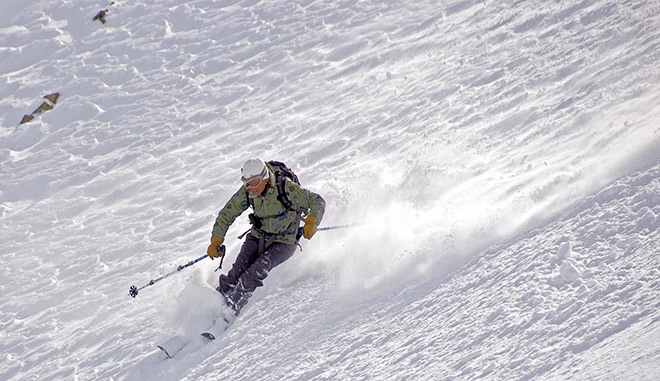 Checking the tracks.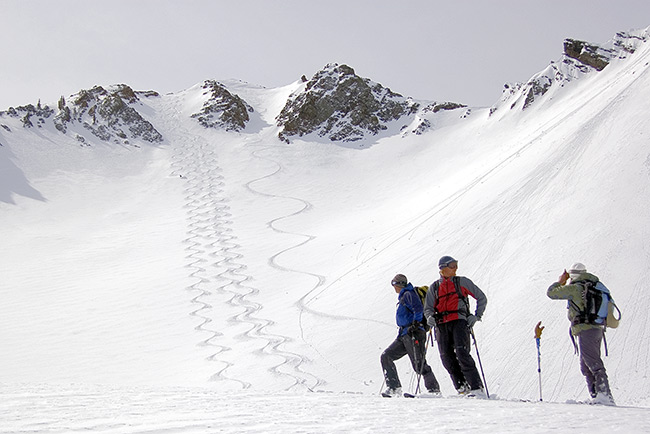 Light went flat as we continued on to Mineral.
© wowasatch.com