November 28
Area:
North side of BCC and Park City ridges.
Location:
Mill F east fork, South and West Monitor and Willow Heights.
Elevations, Slope angles and aspects:
7500' to 10'000' angles to 38°+, All aspects.
Slopes skied, no avalanches:
Northwest facing USA bowl, East facing skier's left South Monitor, Northeast facing skier's right West Monitor, Northwest facing Will's Hill.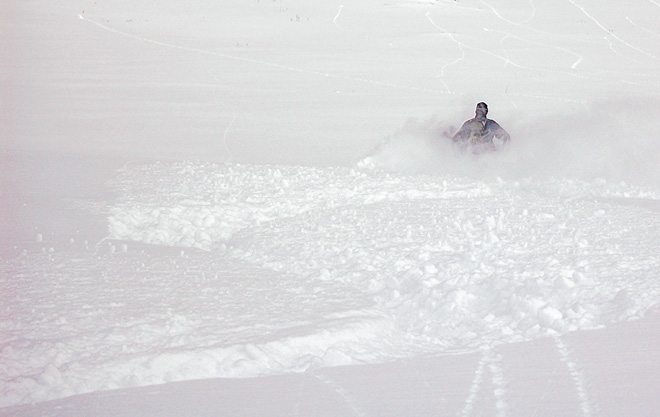 Snow surface conditions:
There was between 6 and 14" of new snow, 7 percent + with some minor density changes within the new.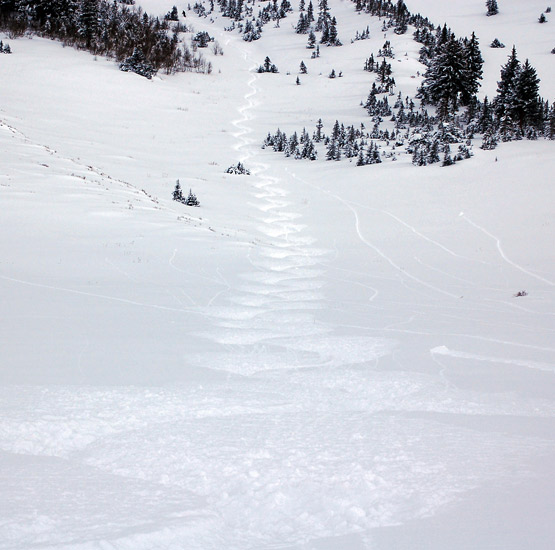 Weather:
Mostly cloudy early, lowering clouds with instability showers in the afternoon. An additional 1-2" of fresh snow from the shower.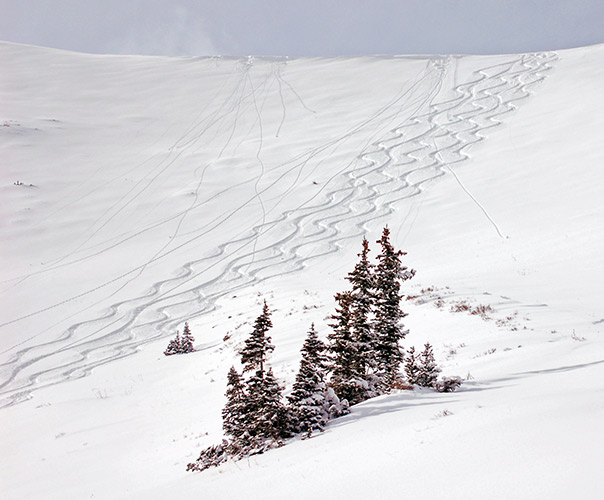 Snow pit:
Zero. Pole probing and quick hand pits indicated god bonding of the old snow with the new. The old surface was mostly crusted and supportable. No cracking or collapsing. Minor activity during the storm with small cornice falls and a sluff observed east facing in West Monitor.
Evaluation:
Lack of a slab combined with good bonding resulted in stability. Load was not enough to activate any old weak layers in the area and none were found. I'd except the snow to remain stable without significant snow especially if combined with any period of strong wind.
© wowasatch.com