October 22
Curious about the cover to the south, I went to Timpanogus.
I found the lower elevations well frozen, with hoar frost lingering in the shady.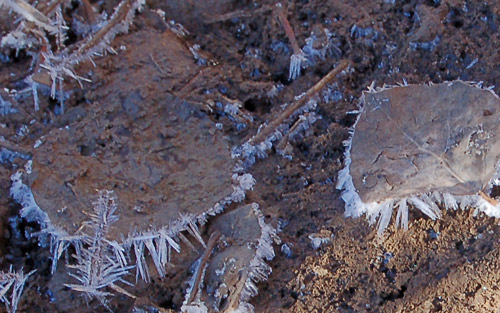 Primrose cirque has cover, somewhat limited till near the ridge. It has blown in the gullies, which may present some avalanche hazard if a significant load is received.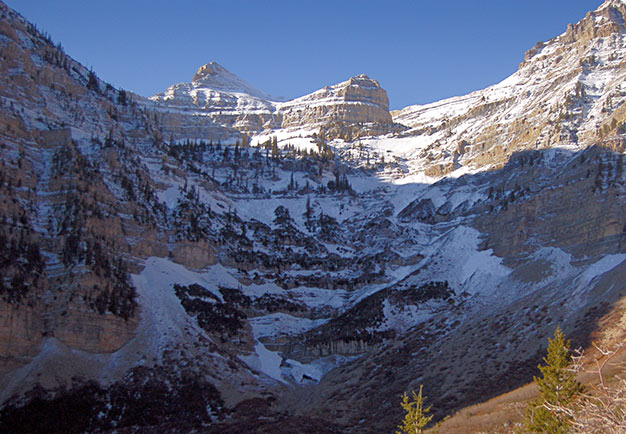 The evergreen lake basin is snow covered allowing the use of skis and skins, with caution.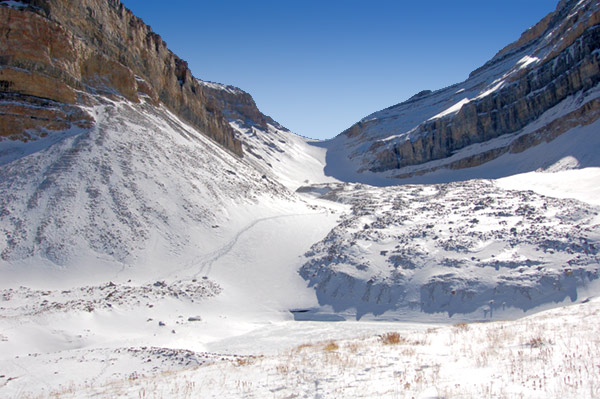 Wind has been a facter on the upper snowfield. I found this dragonfly lying in the snow blown from?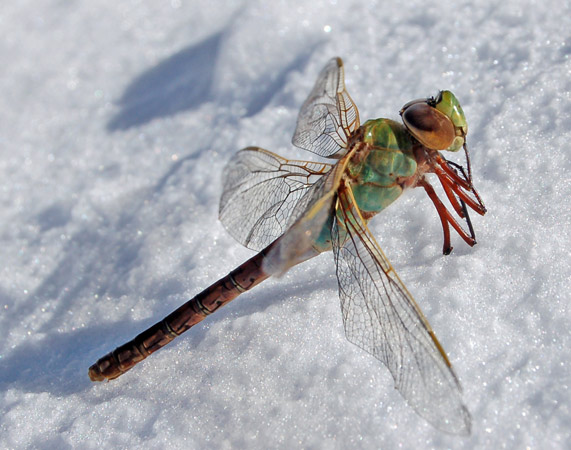 Snow is a fairly consistent wind pack, with some drifting and scouring evident.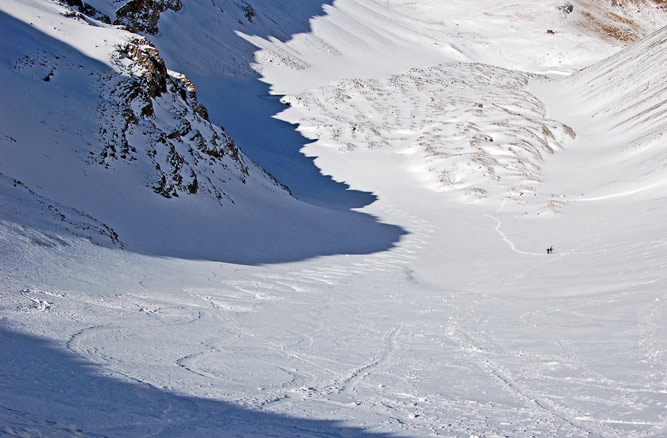 Unlike Cardiff, the stiff windpack snow surface will take some time to change into faceted snow.
Future hazard of avalanche would be related to bonding or not of old and new snow surfaces.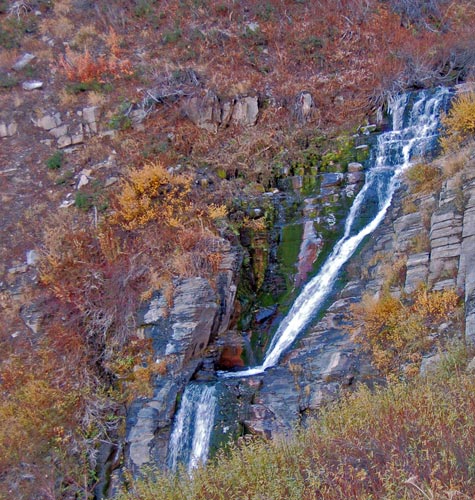 Unfortunately, for a skier, it was another beautiful fall day in the mountains.
© wowasatch.com