October 14
We had another little storm yesterday so, I went for a look in Cardiff.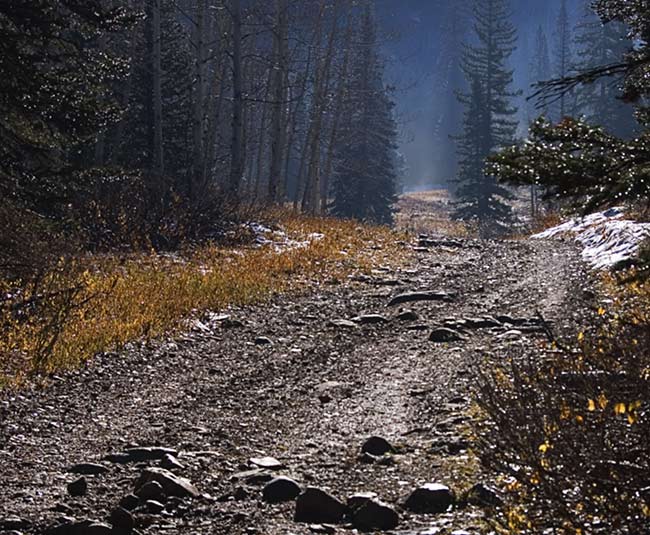 Misty in the morning on the lower road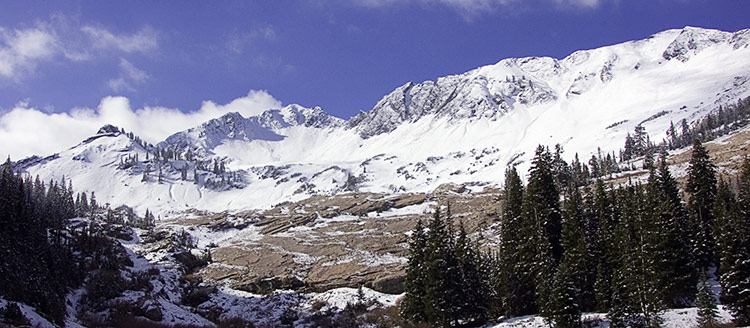 I found a slide in the upper bowl.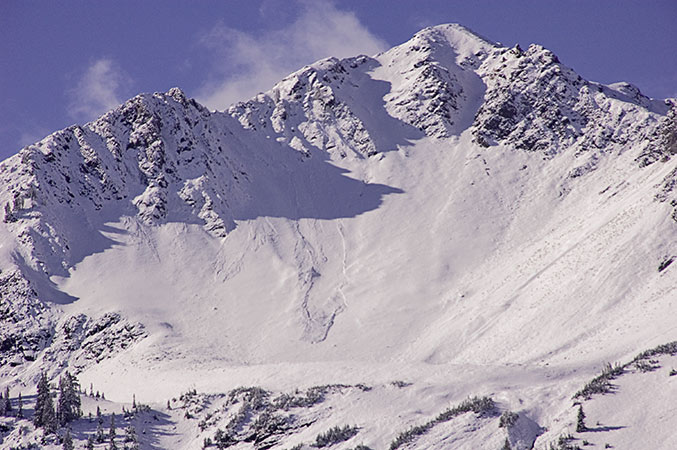 Approaching the slide.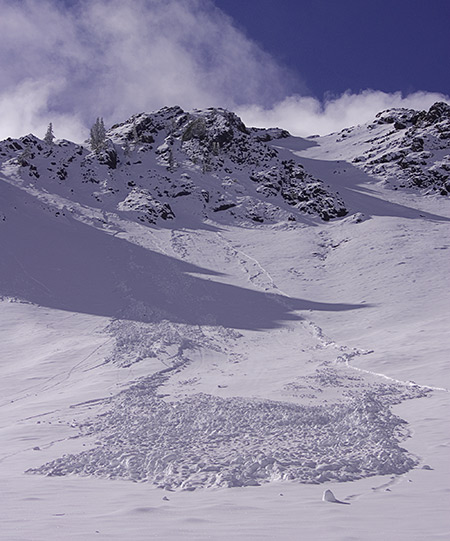 A pit dug on the slope.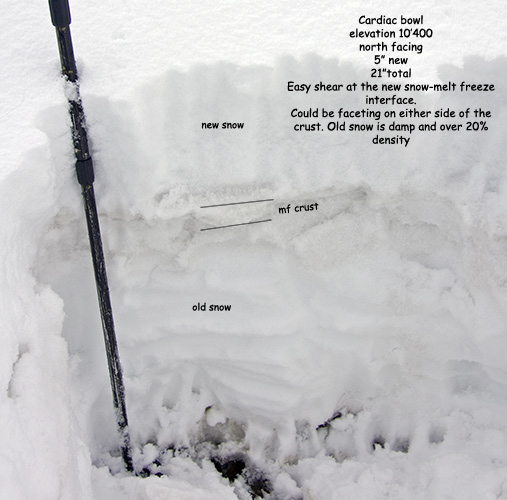 produced an easy shear.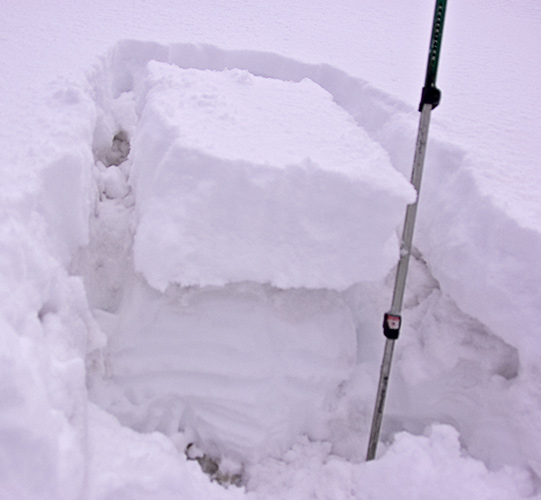 Slide was up to 30' if both are included, running about 800' vertical, with a debris pile a coupla feet deep.
Snow line is around 9500'. Below that elevation it lingers only in the shade with very shallow depths.
Driving down BCC near Storm mountain.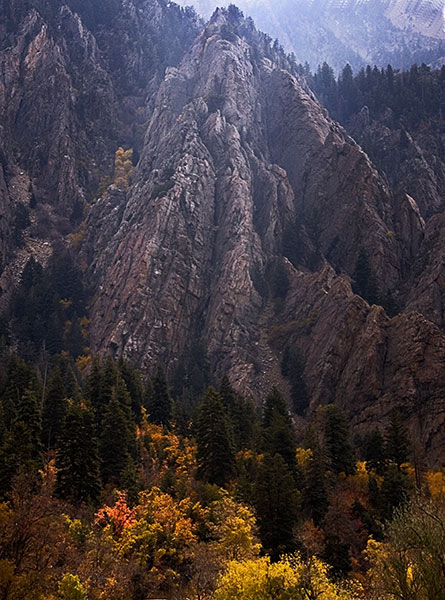 © wowasatch.com