April 18
Originally planned a tri canyon tour but, the morning clouds changed the plan so... went to Box Elder.
Enough snow for skis on, creek crossings.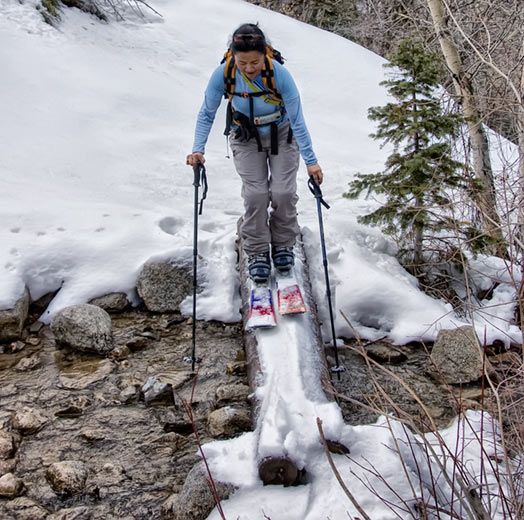 Preparing for the summit push.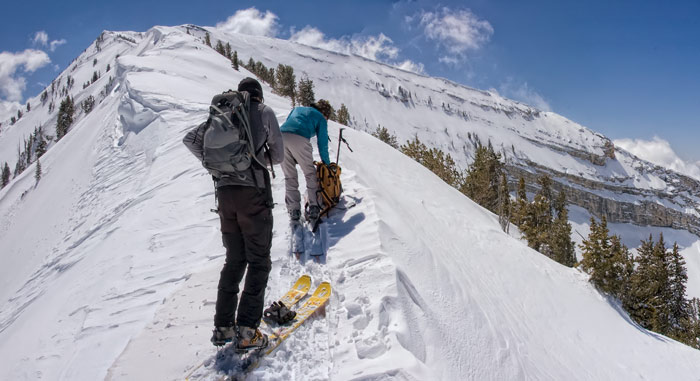 Timp almost appears outta the clouds.

The weather allows one run, off the top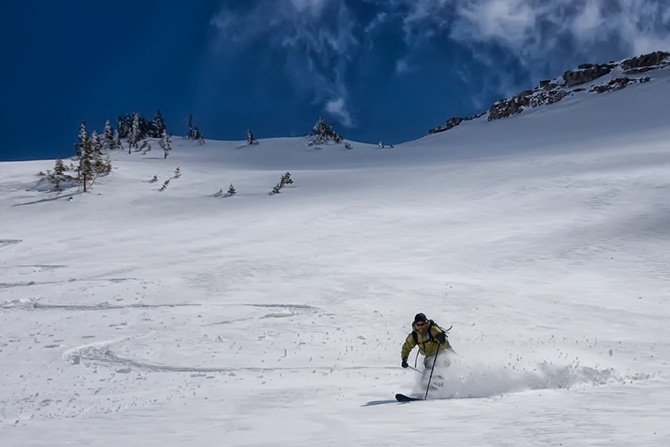 The rock wall.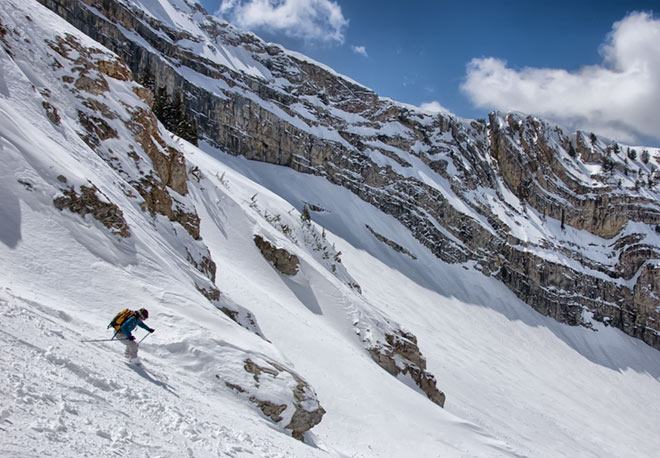 Tele roll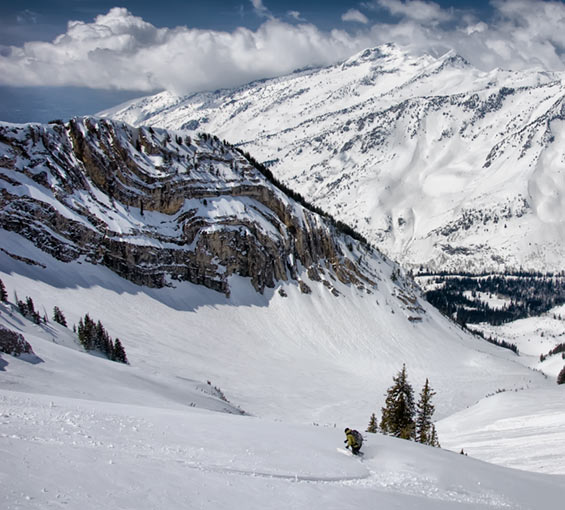 A scenic view on the run out.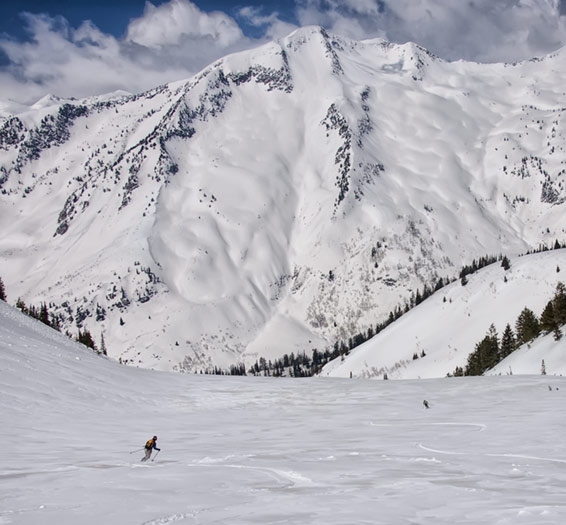 Last turns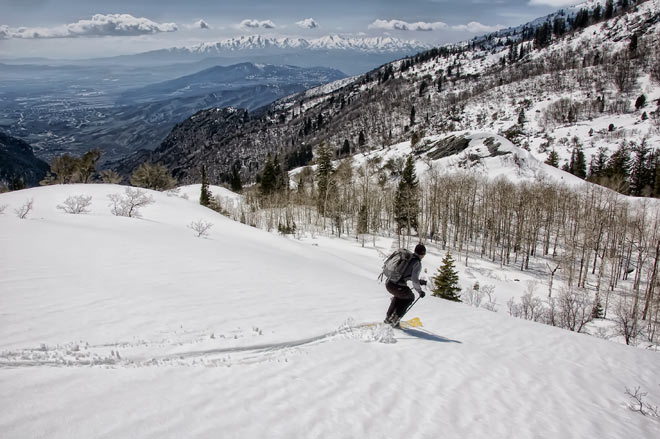 Walking out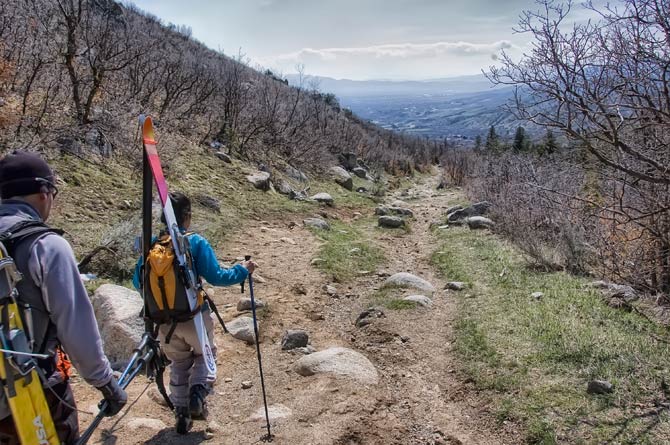 © wowasatch.com