January 6
I caught the bus to Alta, thinking I could go to Silver Fork. There was too much snow, heavily inverted so...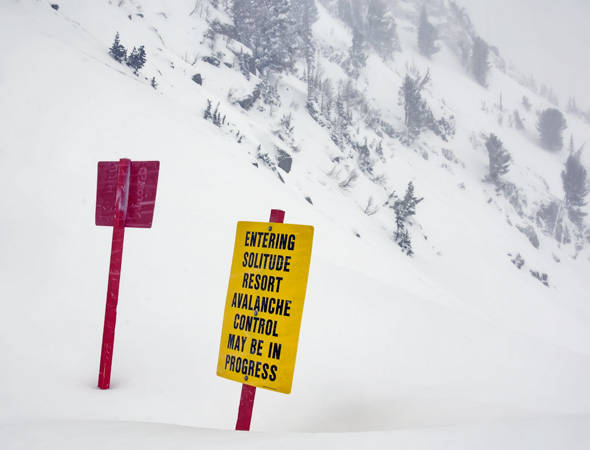 I discovered Solitude has taken over Twin Lakes. But, hey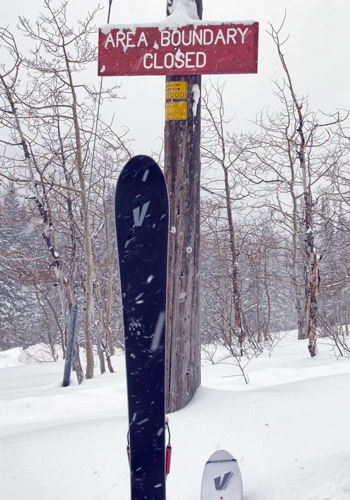 they marked the boundary.
Someone broke the trail into Willow!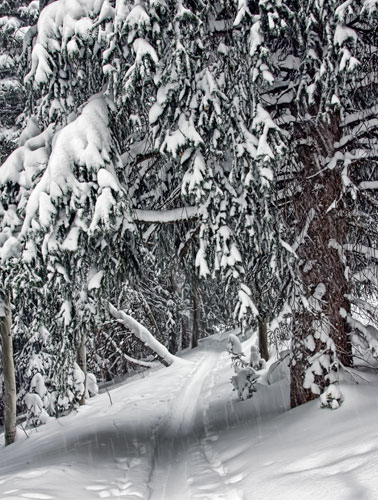 Ran into the tie die twins.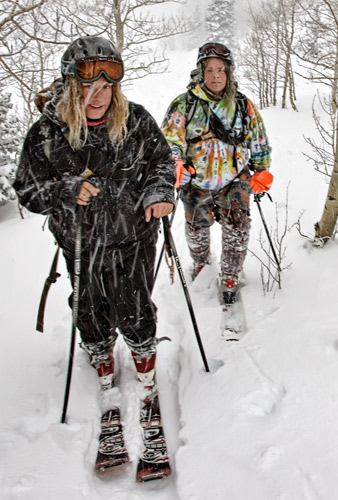 We skied Will's hill.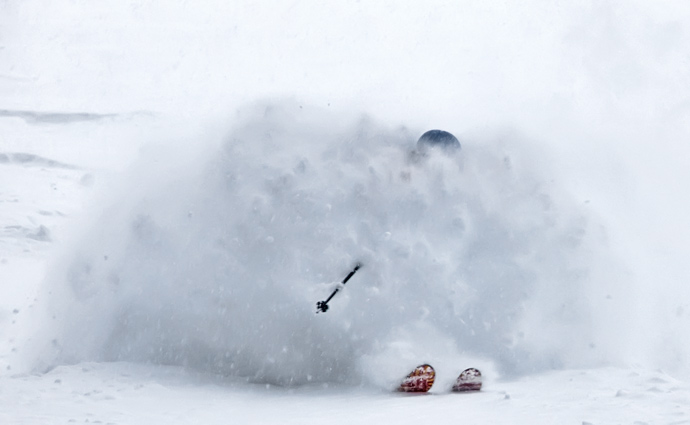 sequence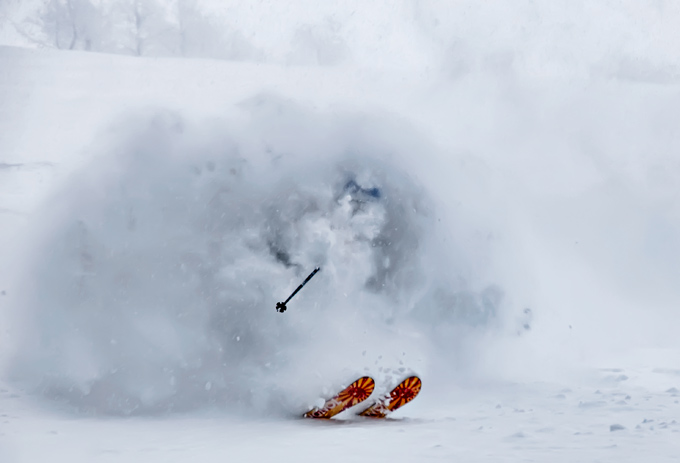 Near the bottom, Troy comes outta the cloud.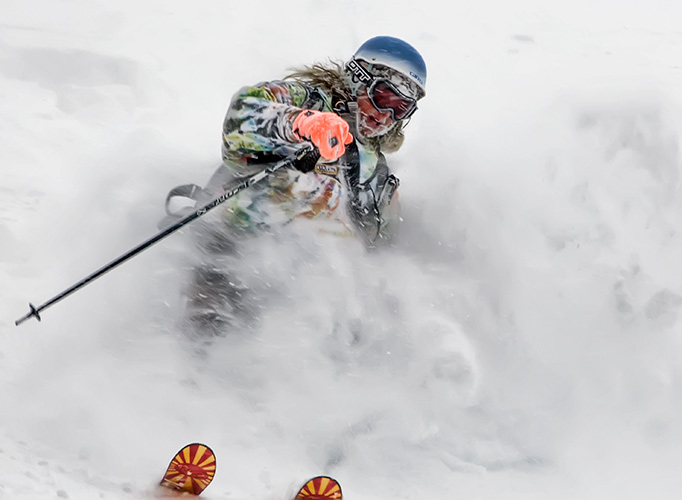 Stopped for a breath.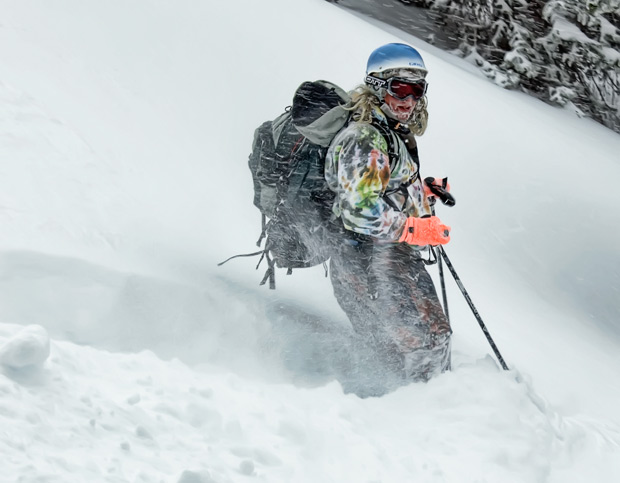 Had to break trail out past the beaver pond. Where's the flip flops?
© wowasatch