October 12
The morning weather forecast indicated most snow in Salt lake was East Millcreek. I went for a look and see finding
3-5" of new snow in the canyon.
They also suggested some concern of falling branches from snow load.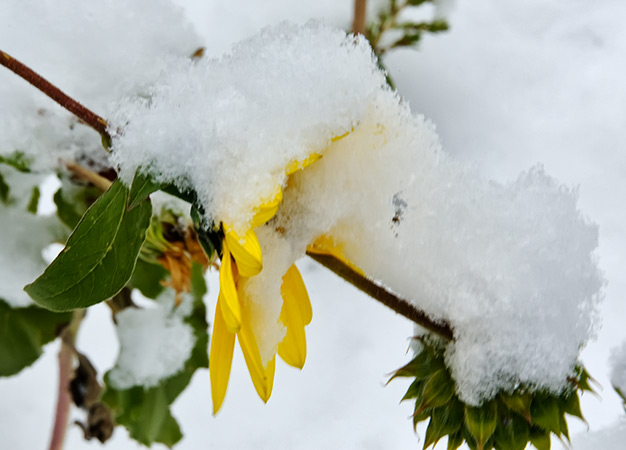 I saw bent sunflowers.
No widfires. Storm total on the sign.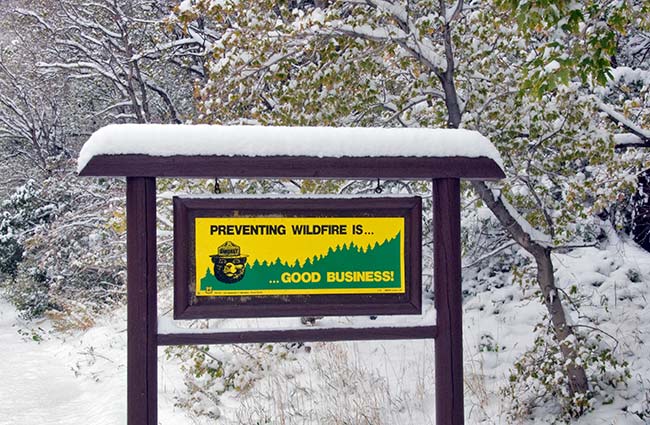 I walked up the Little Water trail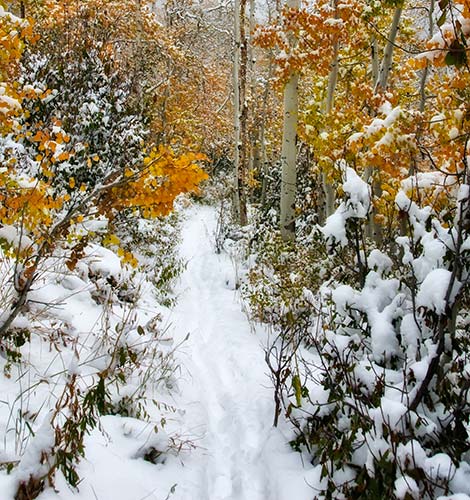 to Dog Lake,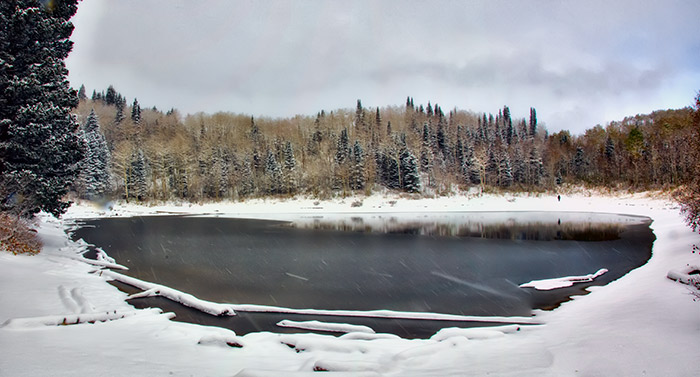 down to the junction and up to Desolation Lake.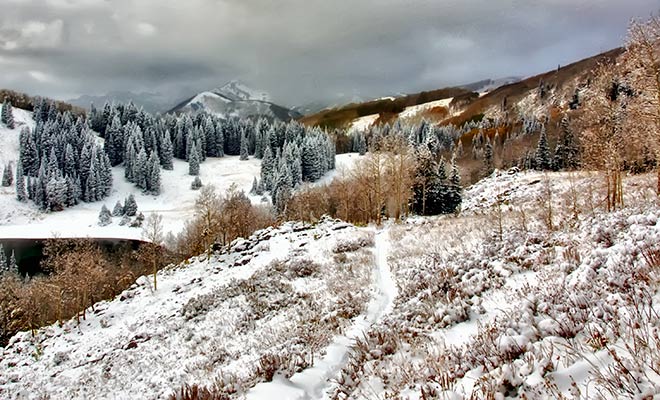 continuing to the ridge, following Great Western around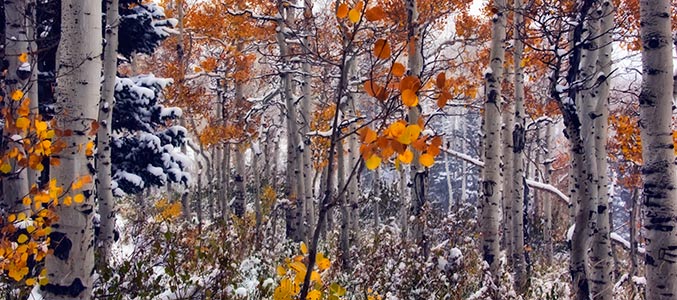 and descending back down Little Water.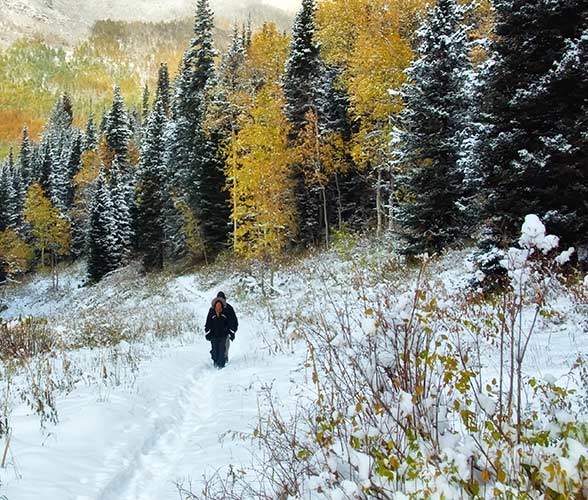 Leaves in the creek.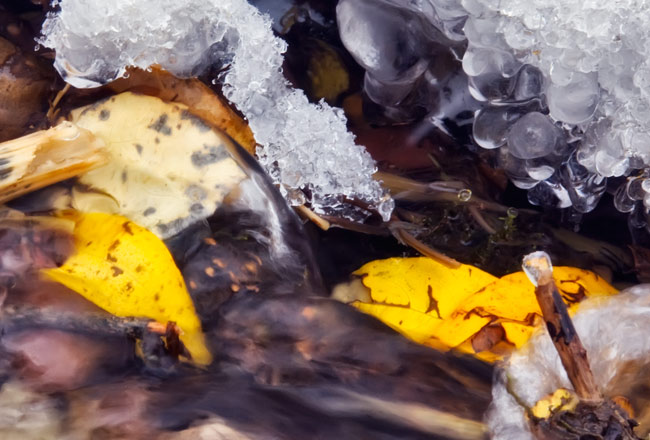 Lingering color near the trailhead.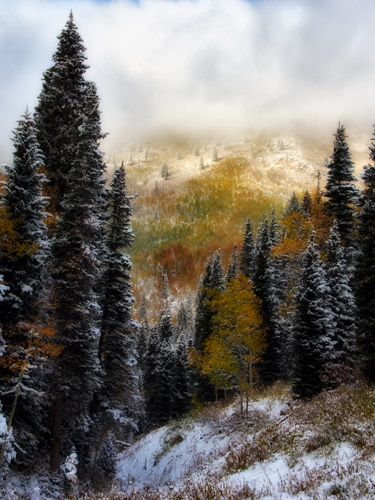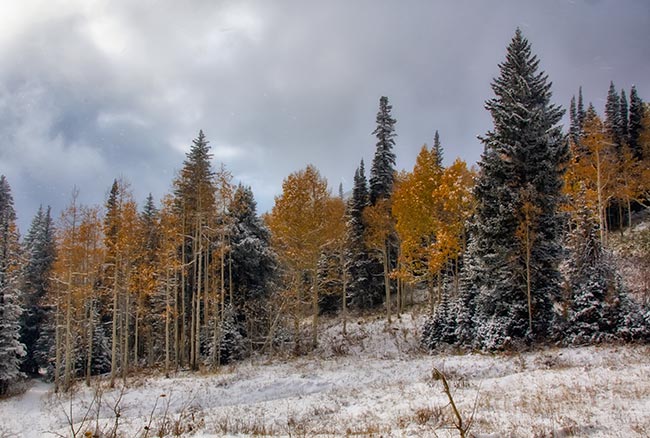 © wowasatch.com