May 22
Hoping to beat the incoming storm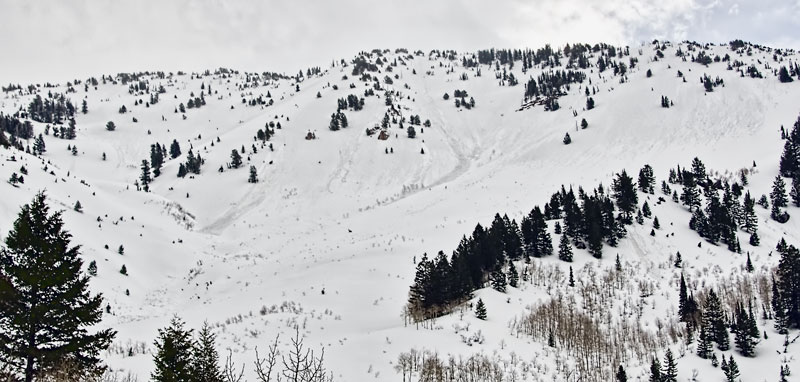 and get a look at recent slide activity.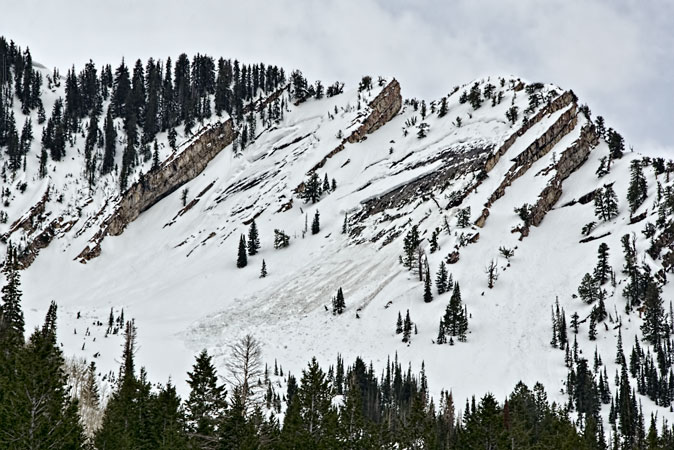 Raymond slabs showing two glides, older on the left.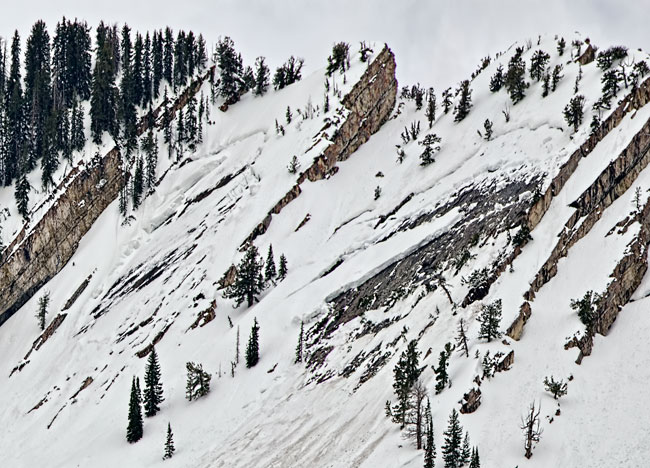 Right side has a recent slide over running an earlier release.
Mist prevented a view of BCC.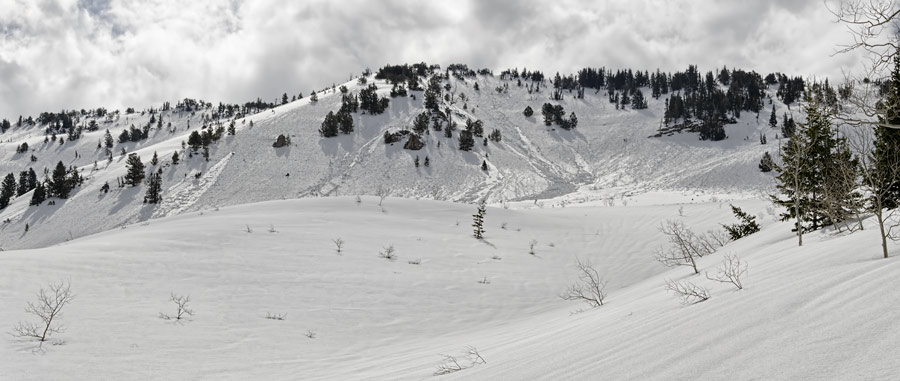 Clinkers covering the face were soft with the underlying snow supportable.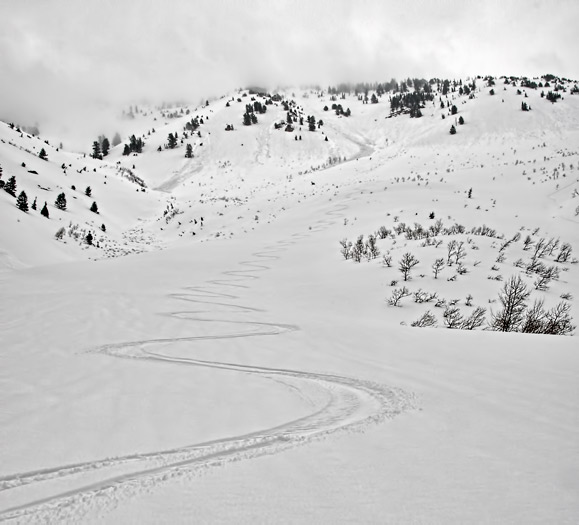 It's raining.
Snow line on the shady side was around 7k, near the end of the cabins.
Ski penetration, 1-3". Pole penetration, 4-16".
Snocone from 10k to the trail. Raining on the ridge.
Rain created surface slush, mid elevation and below.
© wowasatch.com