April 11
I managed to pull myself away from the confuser screen...for a walk up Porter Fork

Snow conditions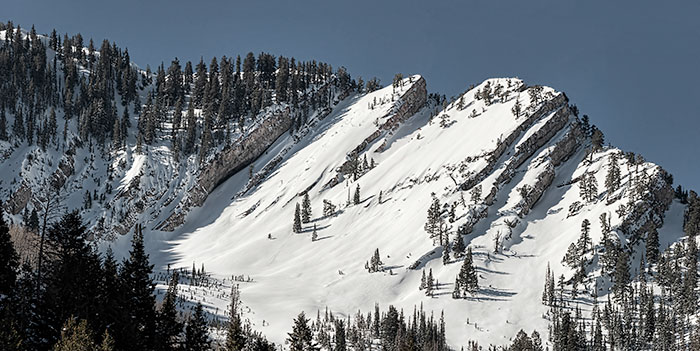 Styrene crust from start to finish. Edgeable, no ski crampons required.
Sun exposed aspects softened in a timely manner, north facing firm above 9000' at 2 pm.
A few patches of soft and creamy in very sheltered shady.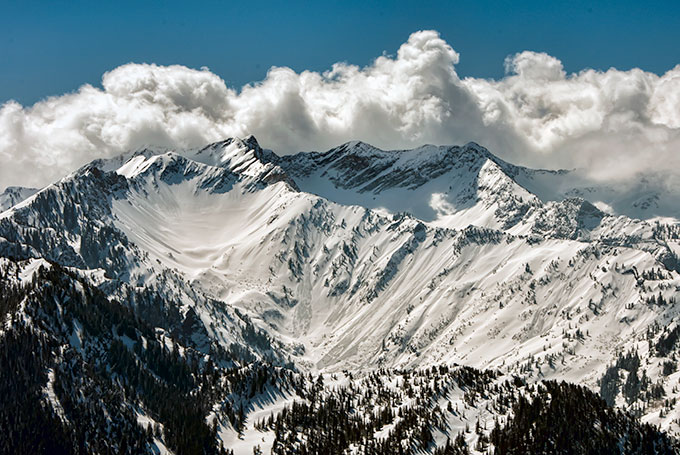 Avalanche activity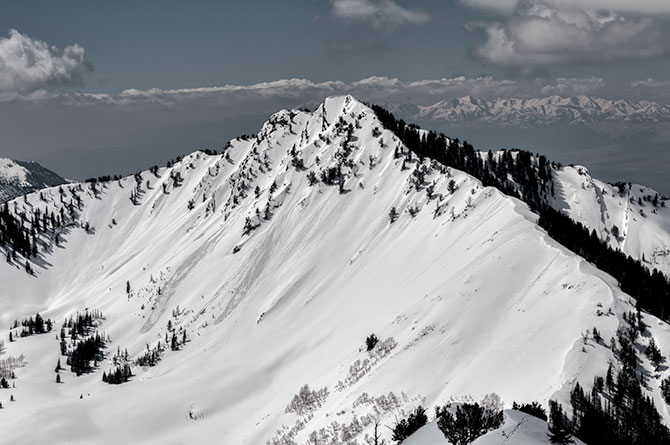 Point release slufffing and spotty shallow soft slabs mostly on east facing.
Observed activity was the result of wind drifting during the recent storm followed by daytime heating.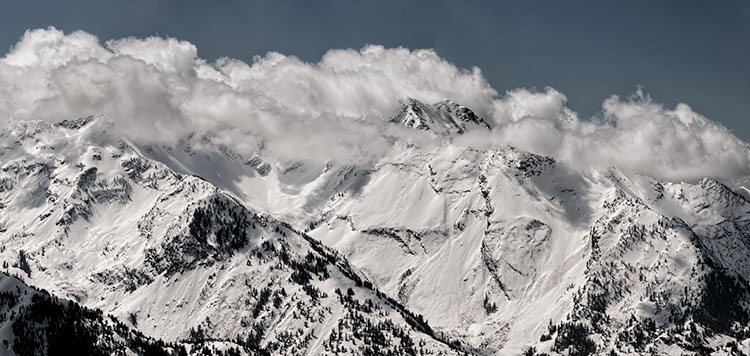 Weather was outstanding, cloud formations top notch!
Evaluation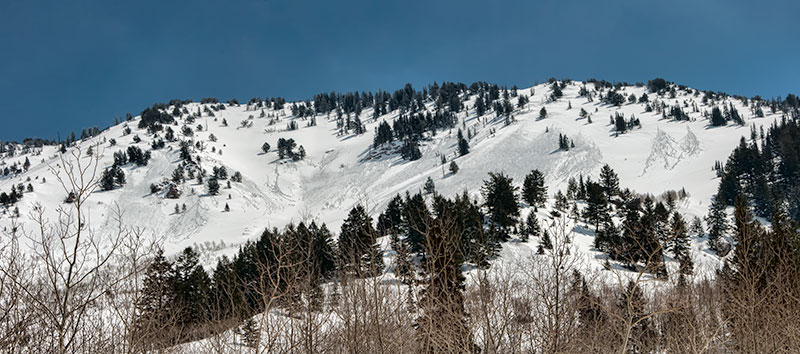 Stable snow on all aspects at all elevations.
Future instability dependent on temperature, wind and snowfall.
School is a bitch. I miss the snow.
© wowasatch.com