December 7
Grizzly gulch to east bowl, west bowl, oingo boingo, upper days, main days, banana belt out to Spruces campground.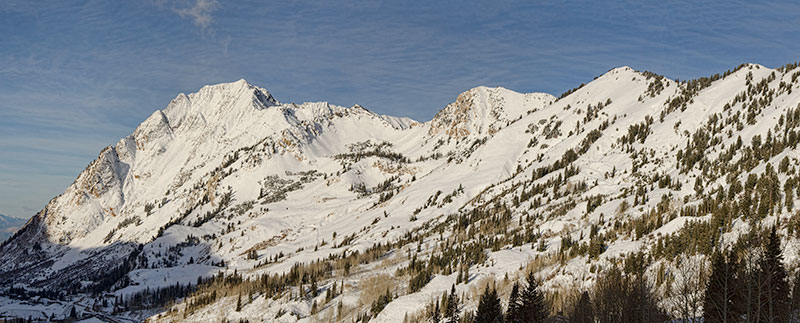 Elevations, slope angles and aspects
7500-10500', angles over35°, all aspects.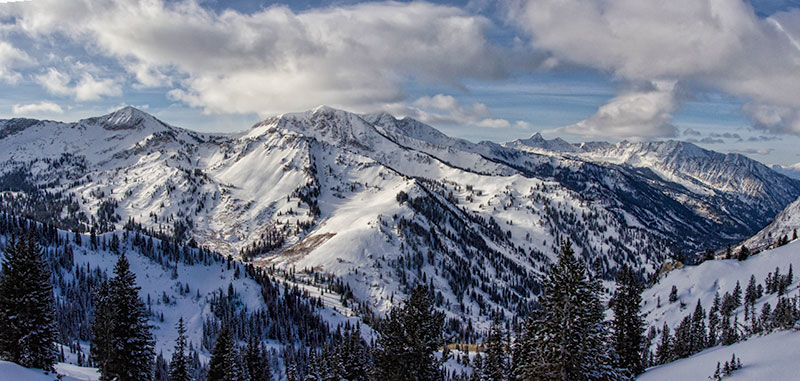 Snow conditions

There was a skiff to 4" of recent snow over a mostly supportable crust.
Wind from the west had moved the snow around with scouring on windward and loading on lee aspects.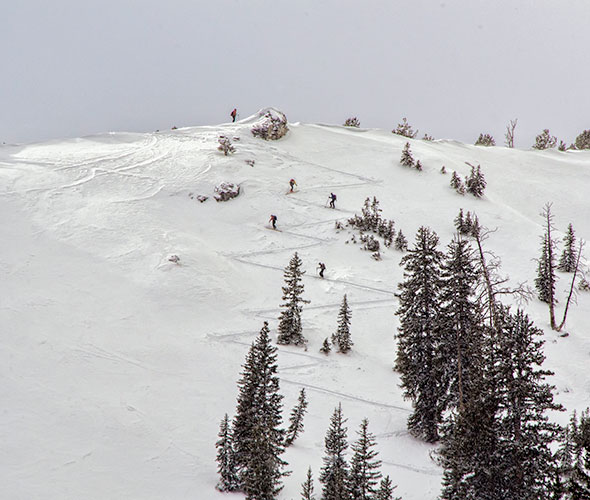 Elevations below about 9k have an extensive, mostly supportable rain crust.
Below 8500 the crust is stout and slippery in areas still retaining snow.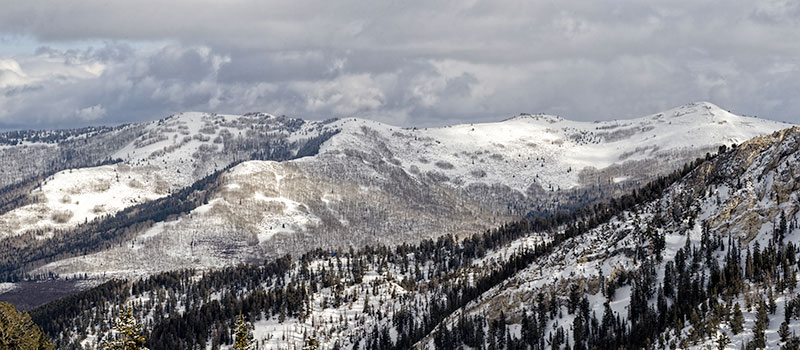 Weather
Overcast to partly cloudy skies. I did observe a flake or two.
Wind from the west gusting at around 20 mph, decreasing during the day.
Snow pit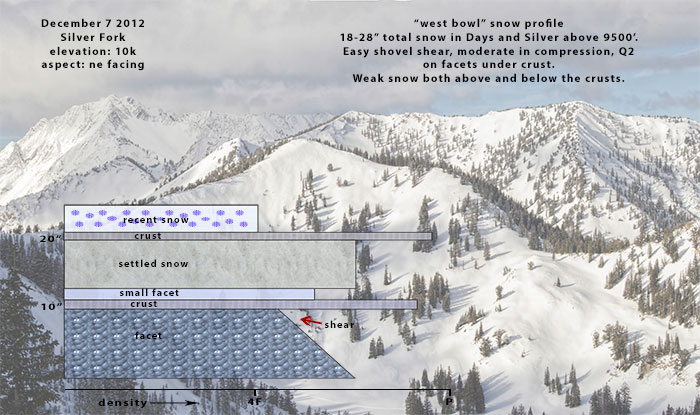 Evaluation
Good stability in the area.
I found a few shallow wind drifts that would crack but, no movement.
Otherwise, a little surface sluffing.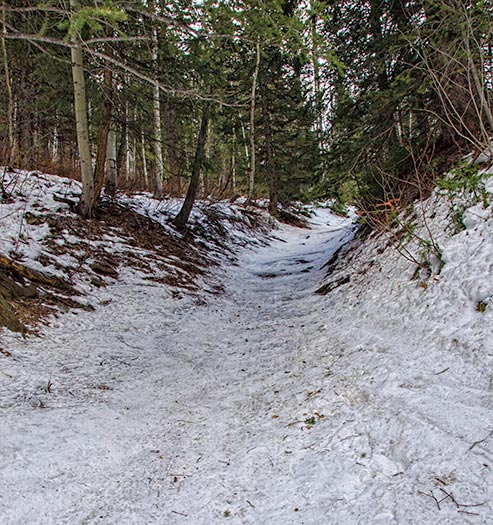 Body armor, mouthpiece and earplugs are recommended on lower elevation exits.
© wowasatch.com