January 9
Testing the reborn clicker now called kwicker(it needs work).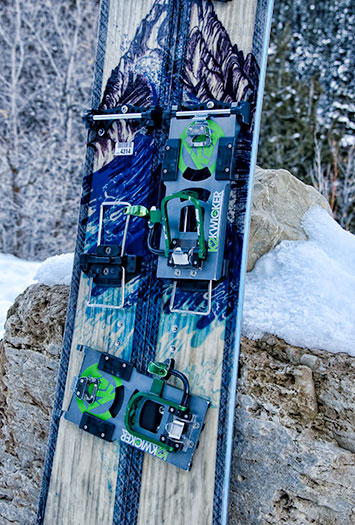 Joined by two crows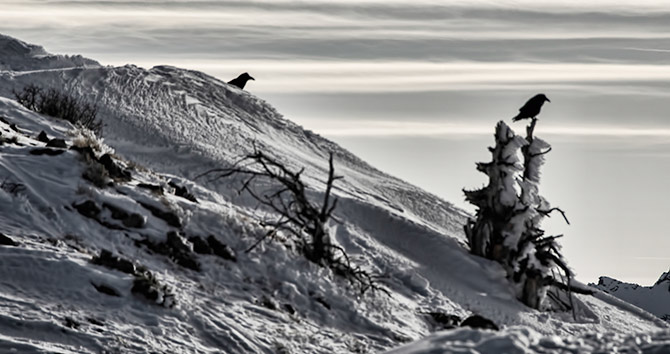 on top of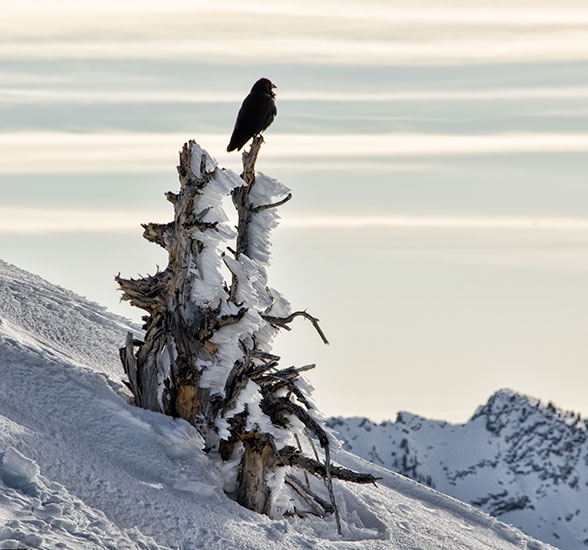 Gobblers.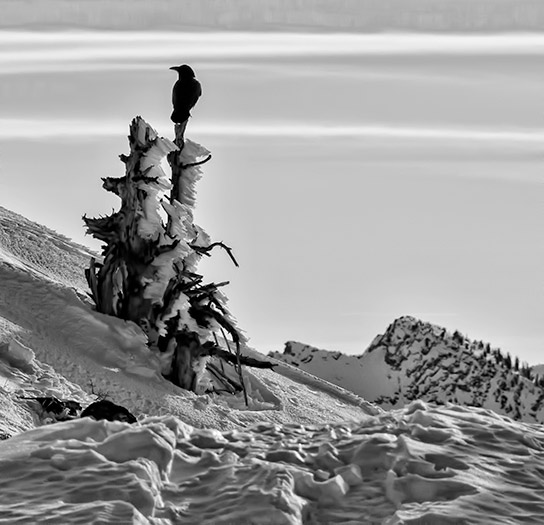 Bowman trail to Yellow Jacket,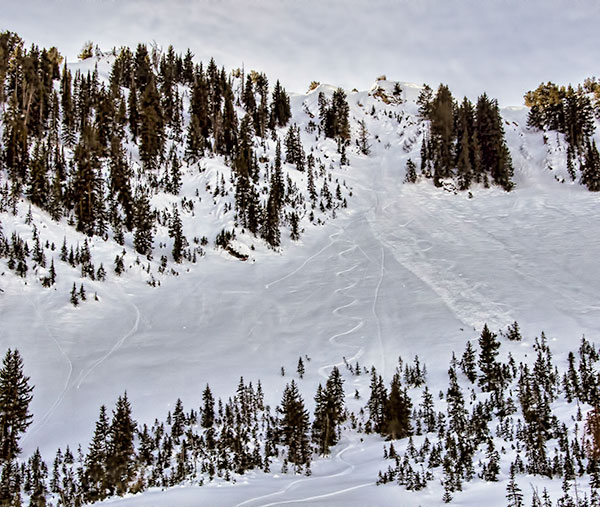 Alexander Basin to Gobblers Knob, out Porter Fork.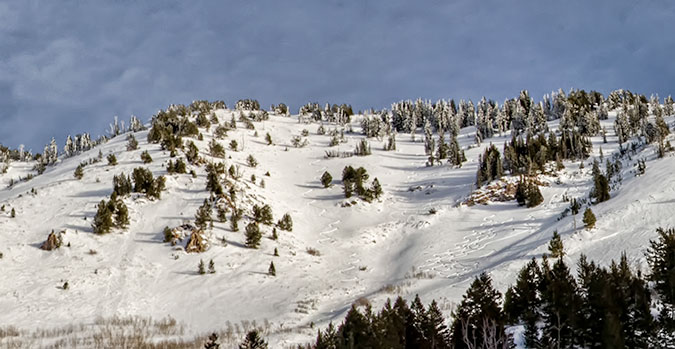 Elevations, slope angles and aspects
6200-10400', angles approaching 40°, north east and west facing aspects.
Snow conditions
I found a rime crust on all aspects, at all elevations. It is fragile at lower elevations and out of wind exposed.
Upper elevations have a stouter crust, zipper on north and east, annoying on northwest and wind exposed.
The upper foot or so of snow under the crust is faceted overlying firmer snow.
Patchy boilerplate in the most wind exposed terrain.
Weather
Sunny to partly cloudy skies, high clouds moving in later in the day.
Wind from the southwest increasing after noon with gusts over 30 mph along the ridges.
Mild temperatures.
Evaluation
Weather guess currently suggests 20-30" of snow late in the week.
Rime crust and increasing winds have added complexity to the faceted surface-near surface snow cover.
Would expect an avalanche cycle given the current weather guess. Lingering instability is likely after the storm
© wowasatch.com