January 26
Alta guard station.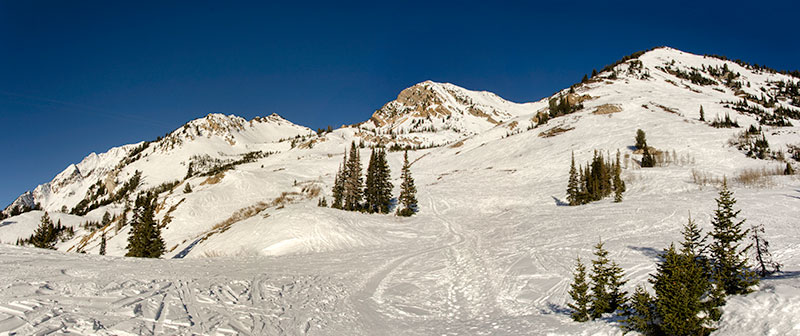 Heading for the eyebrow.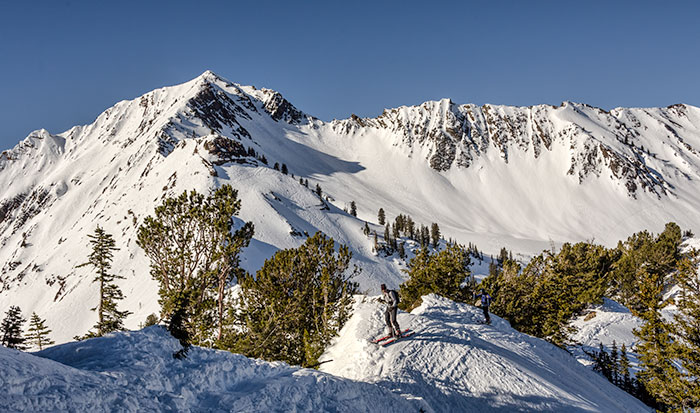 Upper Cardiff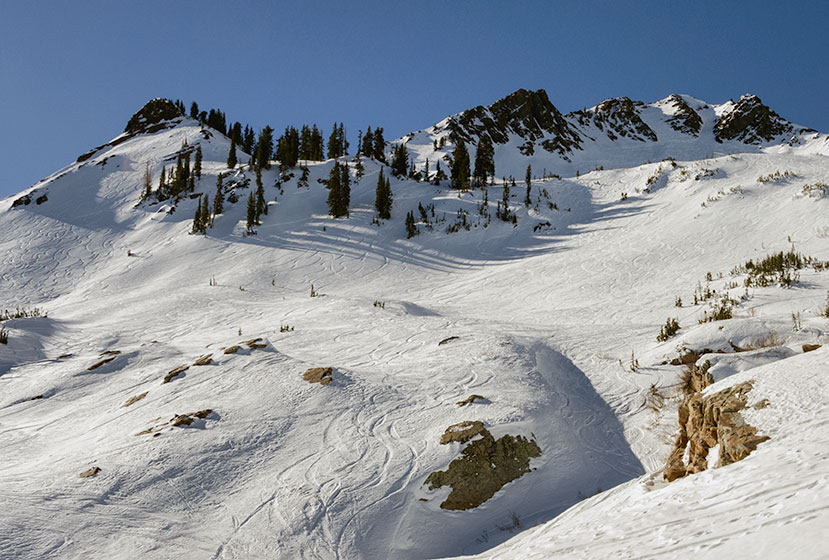 Going through the pass.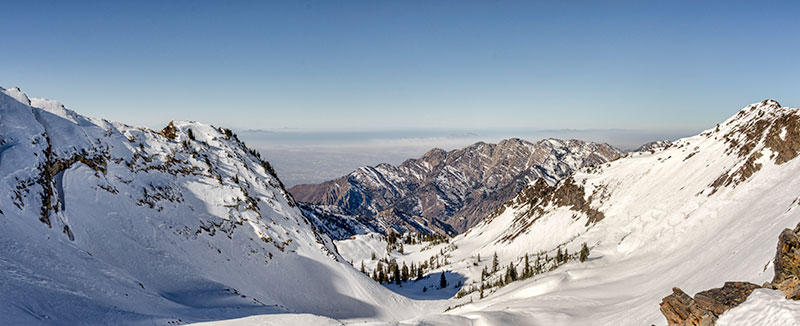 Not a red burn.
Room of Doom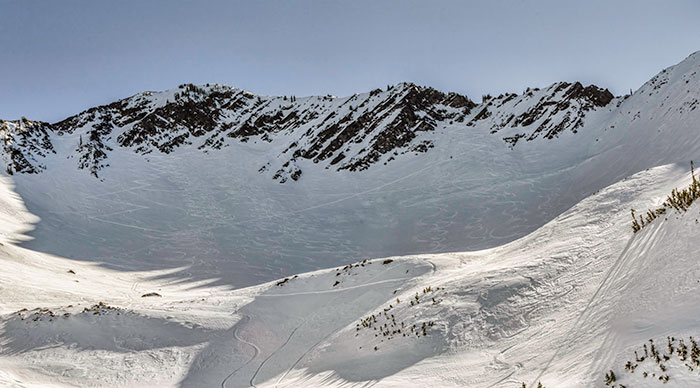 Out Mineral Fork.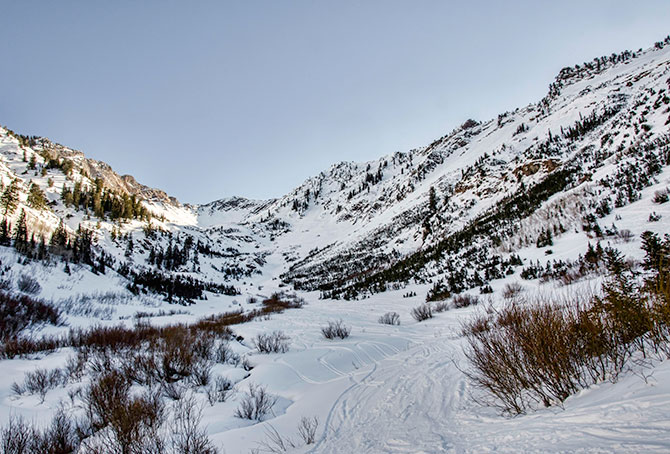 Snow conditions
I used ski crampons on the ascent to Cardiff pass and traverse across upper Mill B South, west facing, to access upper Mineral Fork because of firm icy sections.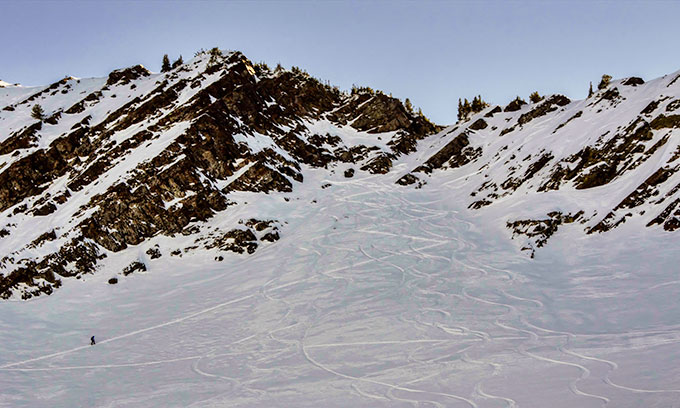 All areas were heavily skied except Mill B.
North facing is recrystallized with intermittent fragile rime crust.
Entire snow pack is rot in select areas mid and lower elevation sheltered and shady.
Evaluation
Good stability in areas traveled.
Weakest snow is surface-near surface recrystallized.
© wowasatch.com